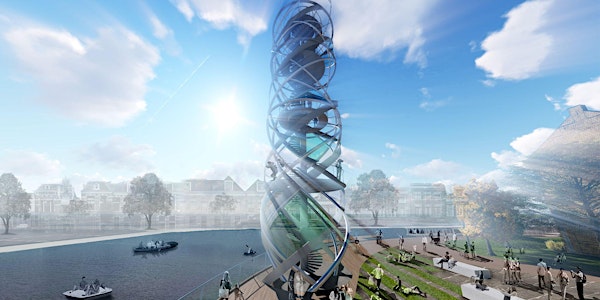 Walking on Water: Eco Acupuncture in Leeuwarden and Rotterdam - opening nig...
Location
Atrium
Melbourne School of Design
Masson Road
Parkville, VIC 3010
Australia
Description
Please join us to celebrate the opening night of Walking on Water: Eco Acupuncture - designing sustainable urban interventions in Leeuwarden and Rotterdam 2018 to 2040. An exhibition to present the work of 5 VEIL Eco-Acupuncture architecture and design studios conducted in the Netherlands from 2014.
Eco-Acupuncture is a process that supports urban communities to co-develop visions of transformed, low-carbon, resilient futures, in response to the anticipated environmental, social and technical impacts of a changing climate. These twenty-five year visions of new urban conditions are then used to design and plan many small interventions in the current environment, seeding the development of the transformed futures.

The program has operated across thirteen urban projects in Victoria and in Europe since 2008. This Exhibition features Eco-Acupuncture work in the Netherlands in 2014 with Rotterdam City, and 2015-7, with Leeuwarden, the capital of the province of Friesland and EU Cultural Capital 2018. These projects have involved collaboration with the Technical University of Delft and the Aalto University Design Factory in Leeuwarden.

The evening begins at 5.45pm with an oration from Sascha Glasl, co-founder of the groundbreaking Amsterdam architectural practice, Space&Matter. The exhibition opening night will take place at 7pm in the MSD Atrium following the oration, with canapés and drinks provided.
Please don't forget to register for the oration seperately here.