Walk With Me - Encore Screening Due To Popular Demand - Wed 5th June - Byro...
Description
"There is no way to happiness - happiness is the way".
- Thich Nhat Hanh
Come on a contemplative journey following in the steps of Zen master Thich Nhat Hanh, and experiencing a rare insight into life within a monastic community.
The sun rises. Everything is calm and still. Life is beautifully serene as Benedict Cumberbatch's composed, meditative voice reads extracts from Thich Nhat Hanh's early journals. Walk With Me is a fascinating and immersive exploration of what it means to devote one's life to mindfulness.
With unprecedented access to the famous secluded monastery of Plum Village in the South West of France, Walk With Me captures the daily routine and rituals of monks and nuns on a quest to develop a deep sense of presence.
Walk With Me an insightful rumination on the pursuit of happiness, living in the present and our attachment to material things, a welcome remedy to the stresses of city life and a world in turmoil.

~
Join us for this moving and wonderful evening of film, live music and chocolate tasting!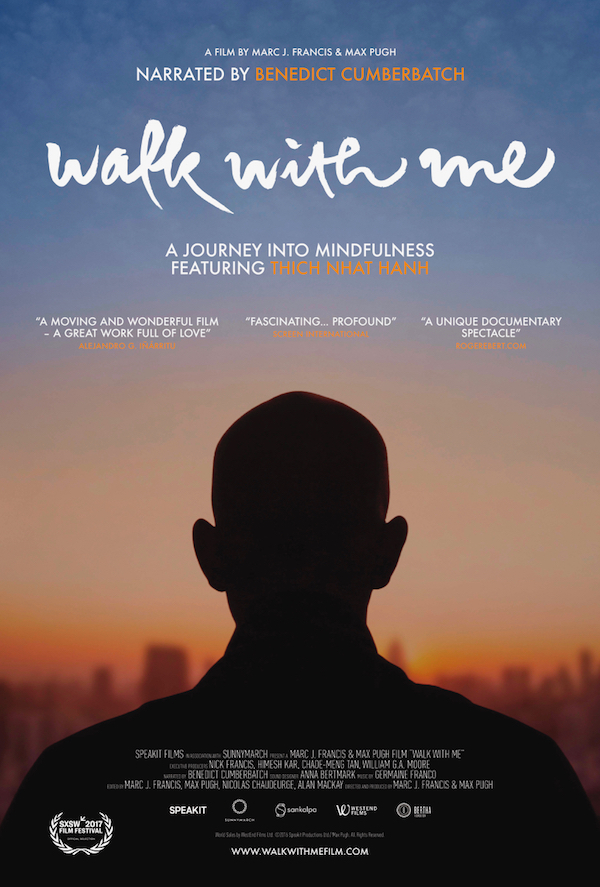 CHOCOLATE TASTING with CHOW CACAO
Chow Cacao's delicious organic, raw, vegan chocolate bars are made from fair trade and sustainably sourced ingredients. Handmade in our home town Byron Bay and hand-wrapped in nostalgic golden foil. The mix of classic and funky flavours will bring you back to your childhood, when coconut roughs and golden foil were a thing! Their simple and iconic packaging is inspired by the 70's surf culture here in Byron Bay.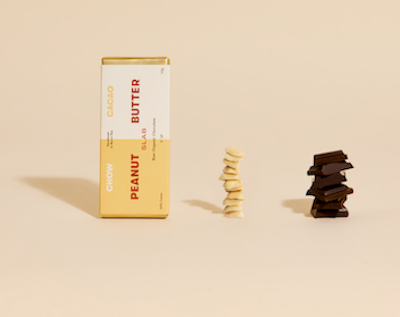 LIVE MUSIC with SAM BUCKINGHAM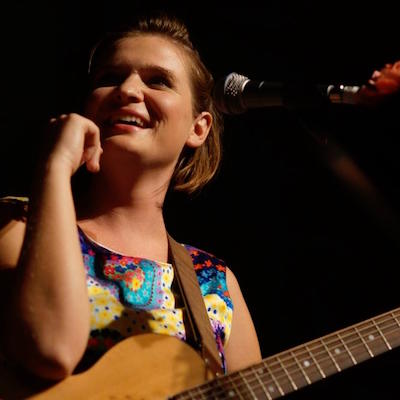 A genuine folk troubadour, Sam Buckingham is praised as "gorgeous and moving... with an authenticity that is undeniable" (The Au Review).
After co-producing her Australian Music Prize long-listed album "I'm A Bird" (2013) with multiple ARIA winner Paul McKercher, Buckingham traveled to Latin America to pen songs for her latest independent release "The Water".
Released June 2017, and with storytelling and poetry at it's core, Buckingham has been gracing stages with it's offerings both at home and in the USA, selling out intimate venues country-wide and touring alongside the likes of Kasey Chambers, Katie Noonan and James Reyne.
In May 2018, Buckingham released collaborative EP "Stories From The Road" with fellow songsmith Timothy James Bowen. The EP debuted at #3 on the iTunes country charts and saw the duo embark on a four week national tour, garnering acclaim for their exceptional songwriting and heart breaking harmonies.
"Winsome songs delivered with empathic delicacy" - Rolling Stone

Check out some of her music on youtube here: https://www.youtube.com/user/SamBuckinghamMusic/videos

Program:
5.45pm: Doors open
6.00pm: Live music and chocolate tasting
6.30pm: Film (95 mins duration)

Investment:
(includes film, music, and chocolate tasting!)
A portion of your ticket purchase supports the film maker! Thank you for supporting independent film making, and helping educate and build awareness :-)
Adults = $23
Students/Pensioners/concession = $19

Refund policy:
* Please note that tickets are NOT refundable if you change your mind or are unable to make it on the day. Your tickets cannot be changed to another date. They may however be given to a friend to attend.

Enquiries:
kjstaton@icloud.com
Subscribe to Films For Change E-Invites!
Follow Films For Change on facebook