Description
"There is no way to happiness - happiness is the way".
- Thich Nhat Hanh
Come on a contemplative journey following in the steps of Zen master Thich Nhat Hanh, and experiencing a rare insight into life within a monastic community.
The sun rises. Everything is calm and still. Life is beautifully serene as Benedict Cumberbatch's composed, meditative voice reads extracts from Thich Nhat Hanh's early journals. Walk With Me is a fascinating and immersive exploration of what it means to devote one's life to mindfulness.
With unprecedented access to the famous secluded monastery of Plum Village in the South West of France, Walk With Me captures the daily routine and rituals of monks and nuns on a quest to develop a deep sense of presence.
Walk With Me an insightful rumination on the pursuit of happiness, living in the present and our attachment to material things, a welcome remedy to the stresses of city life and a world in turmoil.

~
Join us for this wondrous evening of film, live music, chocolate tasting and a yummy locally made vegan gluten-free food!

~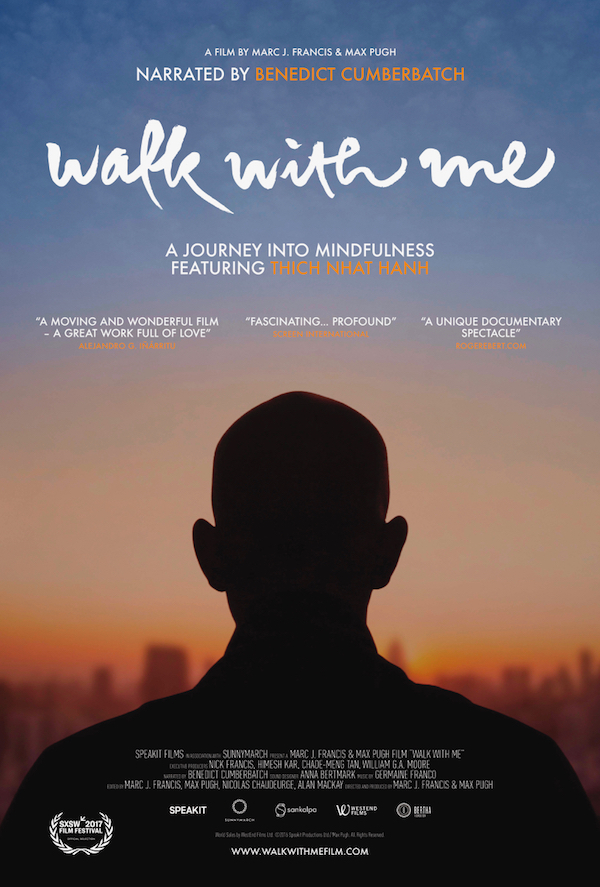 CHOCOLATE TASTING with CHOW CACAO
Chow Cacao's delicious organic, raw, vegan chocolate bars are made from fair trade and sustainably sourced ingredients. Handmade in our home town Byron Bay and hand-wrapped in nostalgic golden foil. The mix of classic and funky flavours will bring you back to your childhood, when coconut roughs and golden foil were a thing! Their simple and iconic packaging is inspired by the 70's surf culture here in Byron Bay.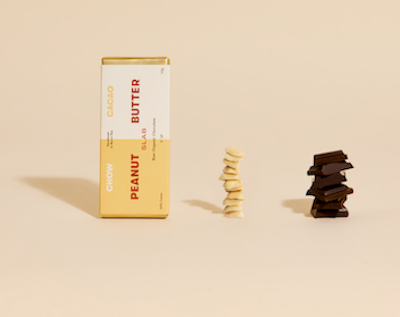 LIVE MUSIC with LUKE BENNETT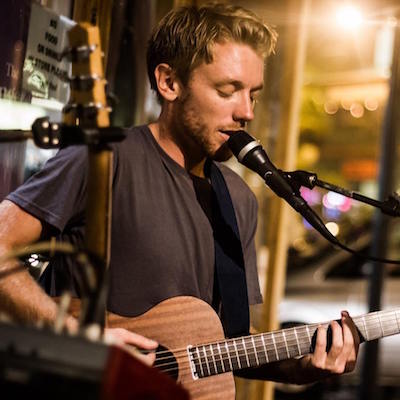 After having grown up falling asleep to the sounds of Fleetwood Mac, Tracy Chapman and Dire Straits, it wasn't until 14 years of age that Launceston born Luke Bennett started to learn the guitar, and find his own way in music... from years of being a bedroom guitarist it wasn't until Luke had finished college and adopted a nomadic lifestyle that he found songwriting to be a natural expression that followed.
Displaying catchy pop sensibilities that resemble Artists such as John Mayer and Sting and fusing them with the stripped back earthiness of songwriters such as Xavier Rudd and Jack Johnson, Luke Bennett's sound is sure to feed the soul.
Writing songs that express the richness of life and its adventure's whilst delving into deeper questions and internal desires, at just 23years this young singer songwriter is one to keep an eye out for…
Luke's influences include Mark Knopfler, Lindsey Buckingham, John Mayer, Jack Johnson, Sting and The Police, The Beautiful Girls, Donovan Frankenreiter, Josh Owen, John Butler Trio and many more...

Check out some of his music on youtube here: https://www.youtube.com/user/Beeno90/videos


DINNER with YUMMIFY
Your ticket includes a light but nourishing, delicious three-dish, vegan, gluten-free and preservative-free, standing-mingle finger food dinner by our caterer Yummify.
Yummify is completely devoted to vegan, preservative free, made-from-scratch plant-based food. They source ingredients locally and their food ranges from finger food to gourmet plated delicacies, as well as their speciality - artisan vegan cheeses. They teach classes from forage to feast and hope to be part of the movement that re-educates us all to grow, gather, and have gratitude for the incredible gifts on our planet.
Yummify feel it is time to step away from the supermarket ready-made instant-food culture and re-empower ourselves. Their passion for food and learning means their menu is constantly expanding.

~ Menu ~
*Baked Eggplant Arrabbiata
*Pesto Pizza With Rice and Lentil Crust
*Pecan Bites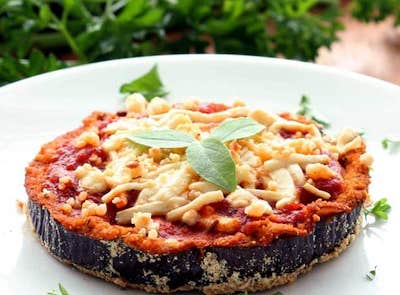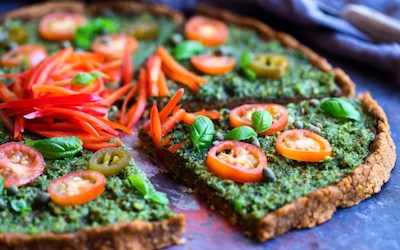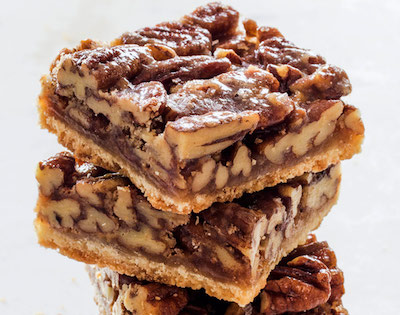 Program:
5.45pm: Doors open
6.00pm: Live music and chocolate tasting
6.30pm: Film (95 mins duration)
8.05pm: Dinner

Investment:
(includes film, music, chocolate tasting and dinner!)
A portion of your ticket purchase supports the film maker! Thank you for supporting independent film making, and helping educate and build awareness :-)
Adults = $41
Students/Pensioners/concession = $36

Refund policy:
* Please note that tickets are NOT refundable if you change your mind or are unable to make it on the day. Your tickets cannot be changed to another date. They may however be given to a friend to attend.

Enquiries:
kjstaton@icloud.com
Subscribe to Films For Change E-Invites!
Follow Films For Change on facebook