Sales Have Ended
Ticket sales have ended
Sorry to say it, but sales have ended for this workshop. But don't worry ... we hold them every month (on the 3rd Sunday) at Dynamic Krav Maga, so check in Facebook or Eventrbrite for when our next Workshop is ready fo book. In the meantime, why not follow us on https://www.facebook.com/dynamickm for regular updates, or visit our website at www.dynamickravmaga.com.au to book a trial or find out more
Sales Have Ended
Ticket sales have ended
Sorry to say it, but sales have ended for this workshop. But don't worry ... we hold them every month (on the 3rd Sunday) at Dynamic Krav Maga, so check in Facebook or Eventrbrite for when our next Workshop is ready fo book. In the meantime, why not follow us on https://www.facebook.com/dynamickm for regular updates, or visit our website at www.dynamickravmaga.com.au to book a trial or find out more
Practical & empowering, this Self Defence workshop is for women to defend against common threats, feel stronger & become more confident
About this event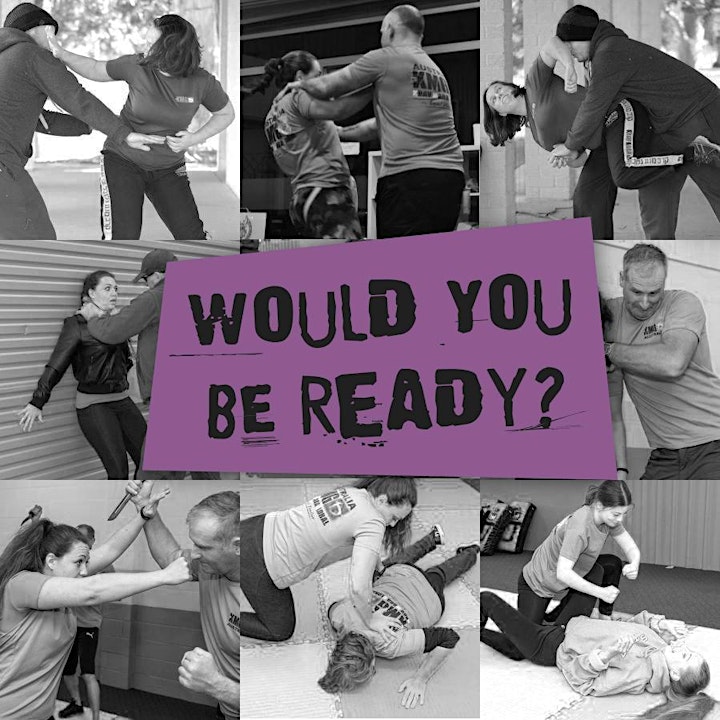 Over 1 in 3 women will be the victim of physical or sexual violence
The reality is, women face very different threats from men in their lives. 91% of attacks on women were by someone known to them, with partners top of this list. That means us women can't take the safety of home for granted - as 1 murder and 10 hospitalizations each day from domestic violence proves.
Sadly, physical and sexual assault are ever-present threats in many women's lives.
BUT all women can take steps to protect themselves from the threats. That's why Dynamic Krav Maga run regular Women's Workshops.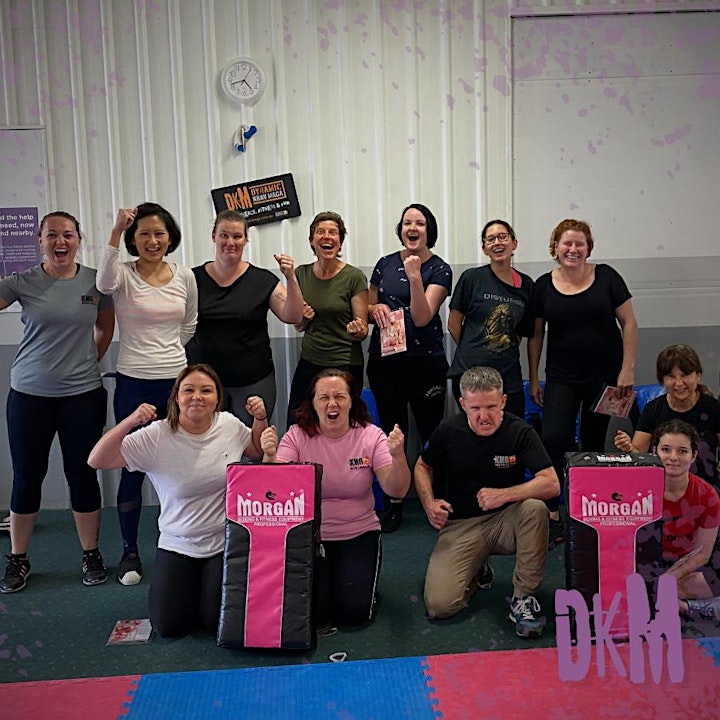 How Women's Workshops work
Each workshop is 2.5 hours long and on a Sunday afternoon. This is the time fewest women have other regular commitments and are most likely to be able to invest in themselves.
There are 20 places in each Workshop. All or nearly all attendees are self defence newbies. Plus you train with a bunch of great women. So it's great fun and not intimidating.
In 2.5 hours, you will learn
What your biggest threats are realistically, for your age, stage and lifestyle
Tactics to avoid situations and read warning cues
Behaviour to manage dangerous situations and people
Effective, simple techniques for protecting yourself from the key dangers
How the psychology of trauma can impact you, and coping methods
That you are not alone - the majority of women have tales to tell and are ready to offer you support
These workshops will work if you want a one-off self defence class, for regular (e.g. 6-12 monthly) refreshers, or even to attend each one and cement the skills learned.
Please note: There will be men present in the room
Trust us, this is a GOOD thing ...
It's partly unavoidable , as currently the only KMG instructors in WA are male (a situation we hope to fix in 2021).
But it is also very helpful: we invite existing KMG students to play "attackers" for the afternoon, so attendees experience realistic attacks, more variation in the size and strength of attackers, and the psychological victory of triumphing over an attempted attack by a man. Trust us, it's empowering!
If having men present is a major issue for you, for example due to previous experiences, you may find our 'Fight Like a Girl' course is more suitable. We require at least 10 participants to run this course, so you can arrange a private group or go on the Waiting List to join our next run. Please Contact Us via our website for more
Lastly, we have a strict "No Dickheads" policy: No violent criminals, bullies or people who won't listen. Not having those people in the room makes life great for the rest of us!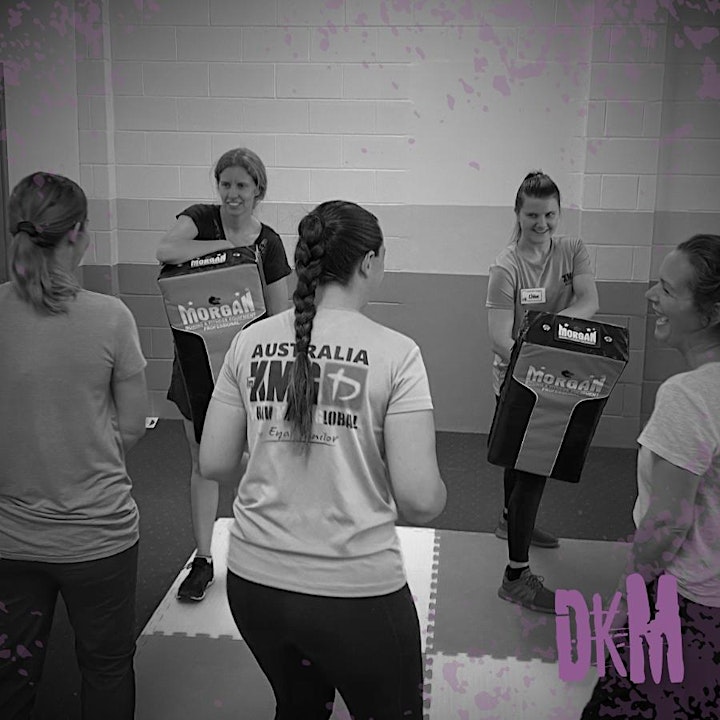 Scenarios & Techniques Covered
Each Workshop covers 3-5 of the most common attacks women face and how to survive them. We rotate through this syllabus each session:
Arm grabs
Hair grabs
Grabs from behind
Chokes (various positions)
Headlocks
Close-range knife / weapon threat
Ground attacks & sexual assault
These are not full Krav Maga sessions, but use the unrivaled Krav Maga Global syllabus for teaching realistic situations and effective techniques. The Workshops are run by our female staff with self defence techniques taught by our qualified KMG instructors.
What will you gain?
A University of Oregon survey found women who attended a self defence workshop benefited by having:
Better safety strategies in place
More equipped to deal with attacks and abuse from strangers & people they know
More positive feelings about their bodies
Increased self-confidence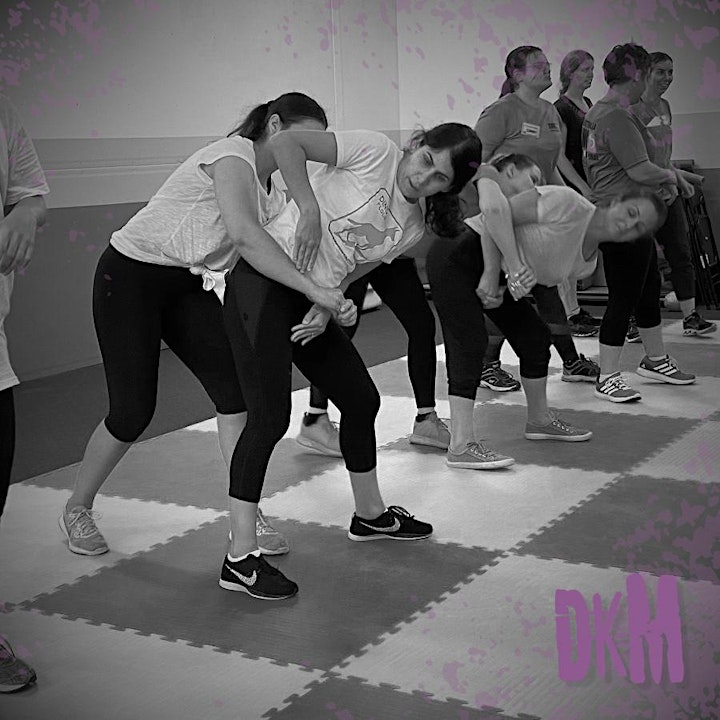 What do you need?
Whether you've had a bad experience, are worried about a specific threat, or want to go armed with additional tools to live your fullest life, this Workshop is for you. You need:
T-shirt (sleeveless shirts are NOT suitable for training)
Leggings, shorts or comfortable training pants
Trainers
Please remove jewellery and ensure nails are short
Bring a water bottle and (optional) a small towel
Sometimes we ask attendees to bring particular shoes or clothing that you wear regularly when at work / out, that would make defences more difficult (you will be notified after sign-up, if this is the case)
This workshop will be unsuitable for you if you have any significant injury or illness meaning you cannot train safely.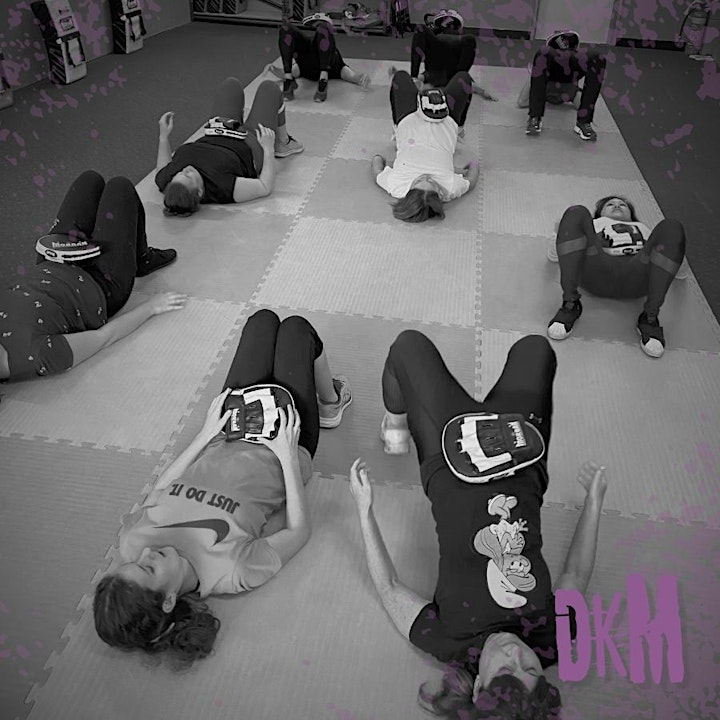 We support the great work of Zonta House
We have made the decision to give 25% of ticket sales from all Women's Workshops to the Zonta House Refuge Association Inc, who provide invaluable services and support to women suffering or at risk from domestic and family violence.
Every person who attends our workshops will be helping make a real difference in the lives of other women who most need it. Thank You!
Covid Provision - risk free bookings
Generally, we don't allow cancellations. This is due to venue and staff arrangements made well in advance for the numbers booked. If you have a genuine emergency and cannot attend, we ask that you transfer your ticket to another woman who needs it (and let us know to expect her) or contact us on 08 9510 6266 to see if it is possible to take up a place in the next month's workshop.
If further Covid restrictions force us to cancel, we will of course refund your payment. We will also give you priority to book into the following month's workshop, so you don't have to miss out.
Please note - if you are in a vulnerable or dangerous position, made worse by being unable to leave the house during lockdown, you can always call us. You don't need to wait for a workshop to start getting any help you may need
Organiser of "Walk in Peace" - Women's Self Defence Workshop - July at DKM