Wagga Wagga Picnic Collective Pop Up evening
An evening of alfresco eating, live tunes and good times at the exclusive pop-up grazing ground in Wagga Wagga. Ticket price for two people.
About this Event
Picnic Collective by Visit Wagga Wagga presents Pop Up Picnic!
An evening of alfresco eating, live tunes and great banter with family or friends at the exclusive pop-up grazing ground at Wagga Wagga's Victory Memorial Gardens.
Under the festoon lighting, roll out your picnic blanket and enjoy an assortment of picnic appetisers prepared by local merchants. BYO beverages, or pre-purchase local beverage packs when buying ticket. Coffee van Maddish will be available to purchase hot and cold non-alcoholic drinks on the night.
Ticket price is for two people attending. Groups wishing to attend are strongly advised to purchase tickets in one transaction to assist with co-locating of seating. See below under Tickets and Picnic Ground for more.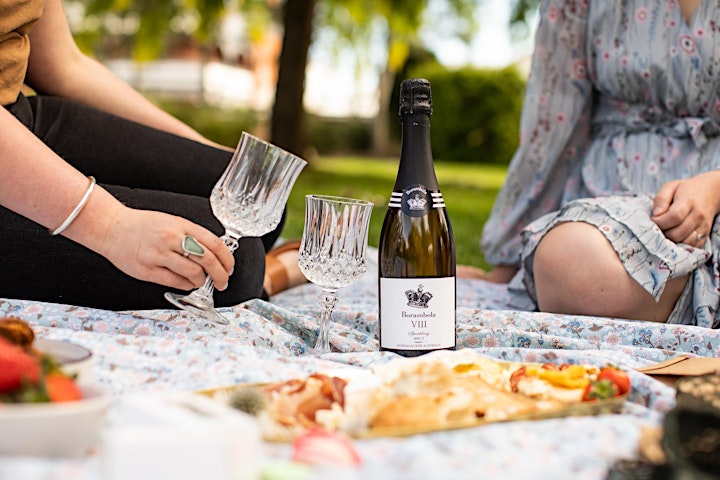 Picnic menu
Picnic goers will enjoy the following menu of locally prepared bites:
A selection of gourmet tacos and cheeses thanks to The Roundabout Restaurant
Crispy Duck Taco | Shallot | Kewpie | Korean Dressing
Soft Pork Taco | Apple | Cabbage | Radish
Soft Moroccan Lamb Taco | Fried Chickpeas | Yoghurt | Coriander
Crispy Prawn Taco | Avocado | BBQ Corn | Sour Cream | Paprika
Selection of local + international cheeses | Quince Paste | Fruit | Crackers
(serving size: two of each items listed above per ticket holder)
Seasonal salad thanks to Knights Deli
Mediterranean-inspired salad of chorizo, chickpea, rocket and feta
Roasted vegetable, goats feta and brown rice salad
(serving size: one of each salad listed above per ticket holder)
Petite dessert pack thanks to Miss Amelie Gourmet
(serving size: two of each item listed above)
Each picnic goer also receives a complimentary reusable cutlery set on the night.
Food items will be packed in take-away packaging and guests will be advised on the night when to collect these items to ensure COVID-safety.
Set menu only, no changes permitted. Vegetarian and gluten free options available on request when purchasing tickets.
Live entertainment
Enjoy the live sounds of Wagga Wagga duo Jerry and George and cellist Clare Brassil (Cello Riot).
Tickets and picnic ground
To ensure public safety, COVID-safe measures will be implemented at this event.
The pop-up grazing ground will be fully fenced and separated into three picnic pods. On arrival, picnic goers will be assigned a designated picnic spot inside one of the pods on the night. Each pod will be split into seven sections with seating for six inside each section. Event organisers will aim to seat groups together, however this may not be possible in all cases. It is advised that groups purchase tickets in one transaction.
Pedestrian movement inside the event ground should be kept to a minimum - for food collection, toilet etc - and will be in a clockwise direction only. Refer to grazing ground map below. Signage will also be available on the evening.
Event organisers will advise of contingency plans in the case of inclement weather.