Strings Attached: The West Australian Guitar Festival | World Jazz Fusion Night
About this Event
WORLD JAZZ FUSION NIGHT
Duende Indalo
Kate Pass Kohesia Enemble (WAM 2018 Best Jazz Act)
─────────────────────────────────────
KATE PASS KOHESIA ENSEMBLE
"Kohesia is excellence, pure and simple" – John Hardaker, Jazz Australia
​Kate Pass is a double bassist from Western Australia with a passion for composing and performing original music.
She has completed several tours nationally and internationally, performing at an array of festivals and events in Asia, New York and Europe with highlights including performing at the Metropolitan Museum of Art in New York, WOMADelaide, Singapore Jazz Festival, Penang Island Jazz Festival, Ghent Festival in Belgium and Bergmannstrasse Festival in Germany.
Kate has performed around Australia with several high-profile Persian musicians including Tara Tiba, Mohsen Namjoo and Ali Azimi. These experiences ignited a passion for Persian music and led to the formation of the Kohesia Ensemble. Kohesia Ensemble serves as a platform for Kate's original compositions, which are influenced by her passion for both jazz and Persian music. Kohesia Ensemble explores unusual time structures and microtonal melodies, combining the sounds of Persian flute (ney), percussion (daf), lute (saz) and oud with jazz instruments for a truly unique listening experience.
Having released their debut album "Kohesia" in June 2018, Kohesia Ensemble was nominated for 2018 WAM Best Album, Best Jazz Act and Best World Act. Kohesia Ensemble was also shortlisted for the Martin Sims Award at Fringe World Festival (2019). Kohesia Ensemble has performed at an array of festivals including National Folk Festival (ACT), Illawarra Folk Festival (NSW), Fairbridge Festival, WAMFest, Perth International Jazz Festival and Nannup Music Festival.
https://www.stringsattachedfestival.com.au/players-katepass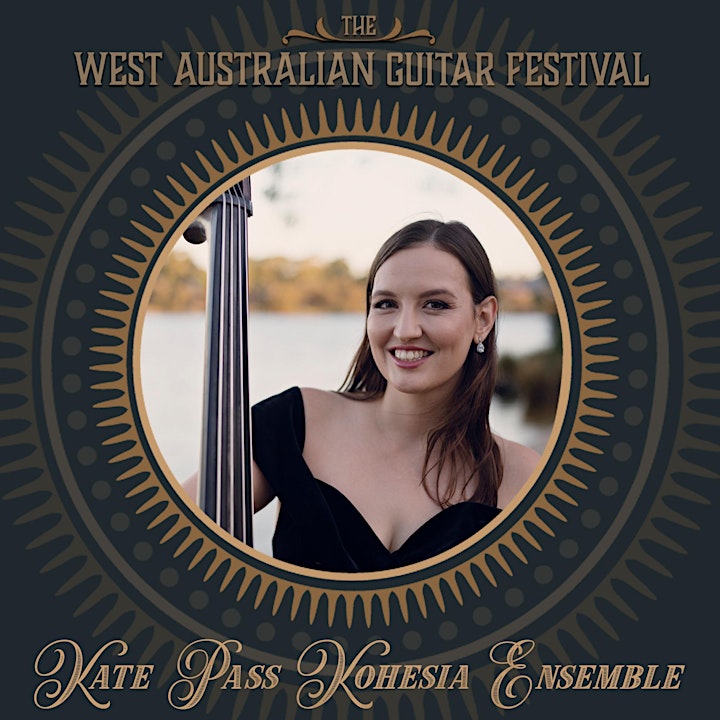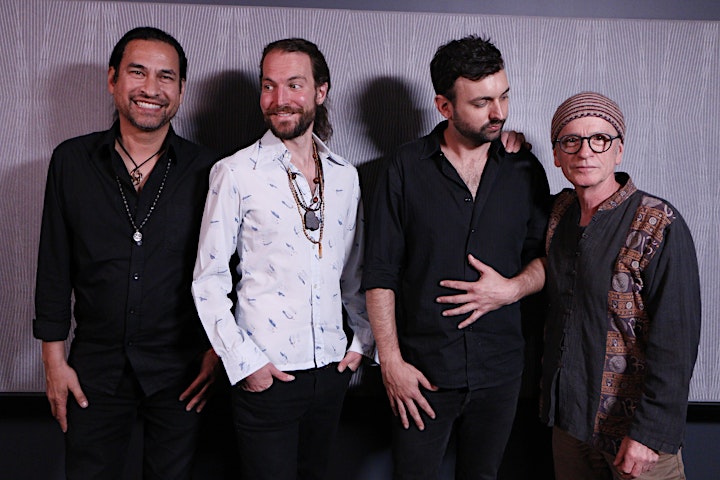 DUENDE INDALO
"Welcome to a new world, a new dimension of musical ability, and a new way to connect with esoteric sounds from across the globe. Duende Indalo combine superior musicianship, creative epiphany and expansive soundscapes." Laura Glitsos, Curtin University Popular Music Lecturer
Inspired by the likes of Dhafer Youssef, Antonio Forcione and bass guitar mastery reminiscent of Jaco Pastorius, instrumental genre crossing musicians Duende Indalo play an eclectic mix of world music fusing together Flamenco, Jazz, Middle Eastern and ambient sounds to create something wholly unique. Duende Indalo play with virtuosic rigor to create music that will transport you to every corner of the globe.
Featuring Roy Martinez (Dave Man Collective, Natalie Gillespie, Hank Marvin) on bass guitar, Karl Hiller (Odette Mercy and Her Soul Atomics, Grace Barbe-Afro Kreol, Soukouss Internationale) on nylon string guitar, Scott Howard (Ruby Boots, The Funk Club House Band, Odette Mercy and Her Soul Atomics) on drums and Tony Borthwick (Tom Curren Band) on soprano saxophone, flute and bansuri.