WAFarmers Roadshow events are back. In 2020 they will be held in conjunction with the Bushfire Volunteers WA in a number of venues.
About this event
The WAFarmers and Bushfire Volunteers WA teams will be coming to a town near you to discuss topics relevant to your farm and your regional communities. The first event will be in Albany on Friday 24th July and will include presentations on Health and Emergency Services in the regions along with updates from the WAFarmers team on election policies and organisational structure. The free event will run from 11.45am with a working lunch and conclude by 5.00pm .
For those wishing to stay on and have dinner with us , WAFarmers will cover the cost of your meal.
We look forward to welcoming both members and non members to our event. Register early to reserve your place.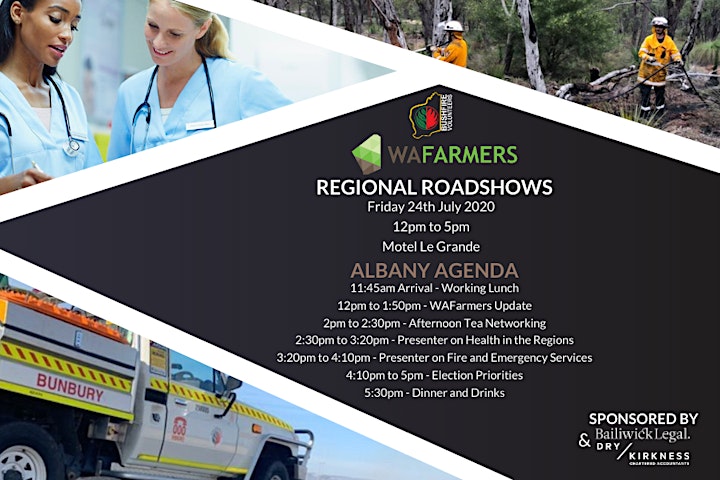 Organiser of WAFarmers and Bushfire Volunteers WA Roadshow 2020 - Albany