WAEBA WA European Defence Industry Breakfast & Forum 25th March 2021
The West Australian European Business Association Annual WA EU Defence Industry BREAKFAST FORUM - 25th March 2021- Melbourne Hotel , PERTH
About this event
The West Australian European Business Association (WAEBA) is proud to announce the next prestigious annual WAEBA WA European Business Week which is set to take place in Perth from 22nd-25th March 2021. www.waeba.org.au
His Excellency, Dr. Michael Pulch, Ambassador of the EU to Australia will return to Perth for the WAEBA WA European Business Week in 2021 and will once again lead a significant European Trade and Diplomatic Delegation to Perth comprised of EU Heads of Mission and Trade and Investment Counsellors.
As part of this comprehensive week of business events, it is our pleasure to announce the WAEBA AIDN WA & European Defence Industry Breakfast & Forum to be held on Thursday 25th March 2020 in Perth.
WAEBA is also proud to also announce our Event Partnership with Clayton Utz to host this event at the heritage listed Melbourne Hotel in Perth. The Forum is supported by the West Australian Government – DEFENCE WEST, Australian Defence Industry Network of WA (AIDN WA) and the excellent WA Defence Industry Review publication.The ADF is a significant user of European Defence materiel and this relationship is set to grow from its current programmes in the theatres of air, space and cyber as well as significant land and sea projects. For our 2021 Forum, WAEBA and AIDN will once again feature discussion on AI, Cyber and Space, as well as other topics relevant to current WA defence industry projects and wider national security architecture campaigns.
The European Union (EU) is the world's largest economy with a population of 448 million people, a GDP of USD$18.7 trillion and averaged GDP growth rate of 1.6% across the EU27 nations. It is a global nuclear and space power. As a bloc, the EU is Australia's second largest trading partner, third largest export destination, and second largest services export market. In 2019 the EU was the largest source of Foreign Direct Investment. Progress towards a Free Trade Agreement (FTA) since negotiations began in 2018 have been strong and positive with eight comprehensive rounds of negotiations already accomplished. It is anticipated that when concluded by 2022, an FTA with the EU will increase two-way trade between Australia and the EU by as much as 30%.
JOIN US for our annual BREAKFAST FORUM together with our Guests of Honour - Ambassador of the European Union; Governor of Western Australia and WA Defence Issues Minister and our our Host and Sponsors Clayton UTZ.
Receive latest project opportunity updates from key European Defence Prime - AIRBUS and the Commonwealth Defence Science Technology Group (DST) together with WA industry leaders driving our vibrant defence industry sector.
West Australian European Defence Industry Forum
DATE: 25th March 2020 - Time 07:30 – 11:00hrs
VENUE: The Melbourne Hotel – Cnr Hay & Milligan Street, PERTH.
COST: $60pp Table of 6 - $300 (Covid Safe)
In the presence of His Excellency Dr. Michael Pulch Ambassador of the European Union and the Trade Delegation of the European Union in Australia
ENQUIRIES: info@waeba.org.au or Mobile: 0400 22 88 17
REGISTRATION: EVENTBRITE From 17/02/2021
The Annual WA European Defence Industry Forum is an exclusive event of the:WA European Business Week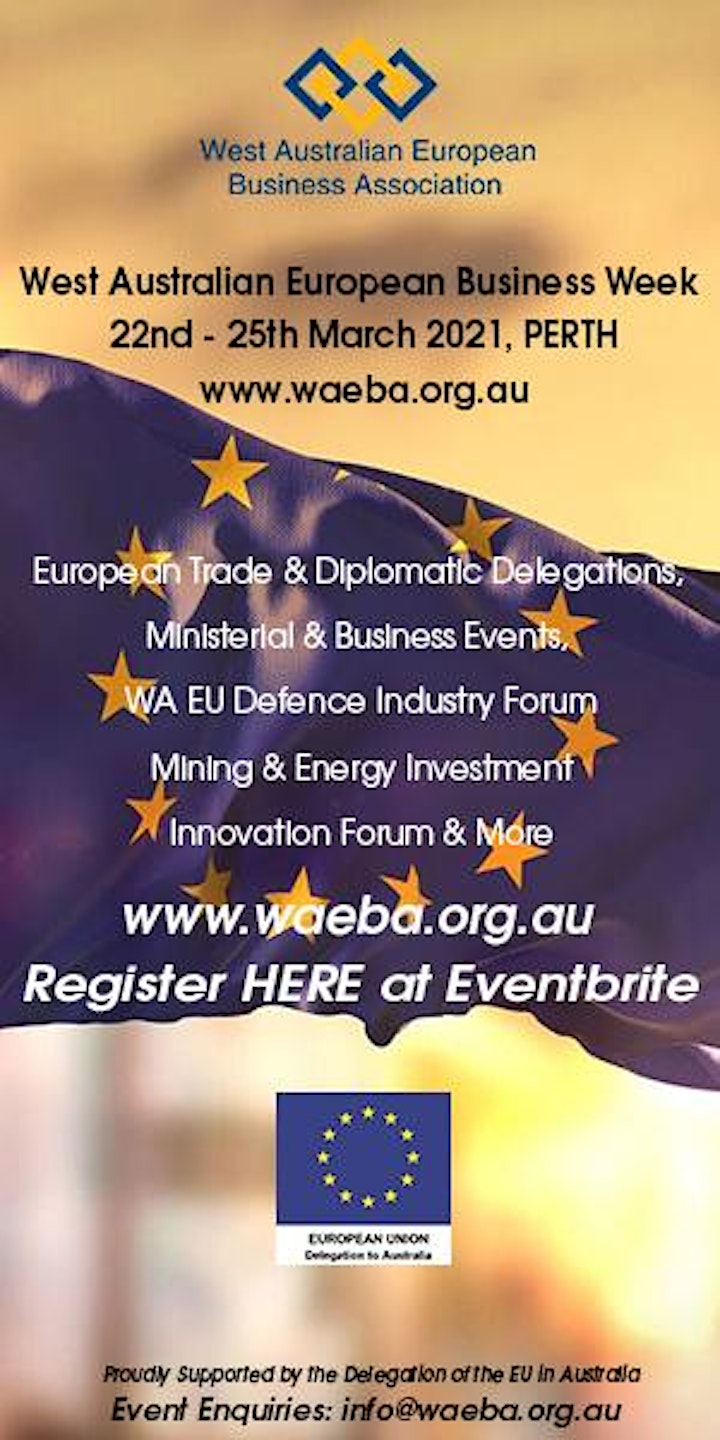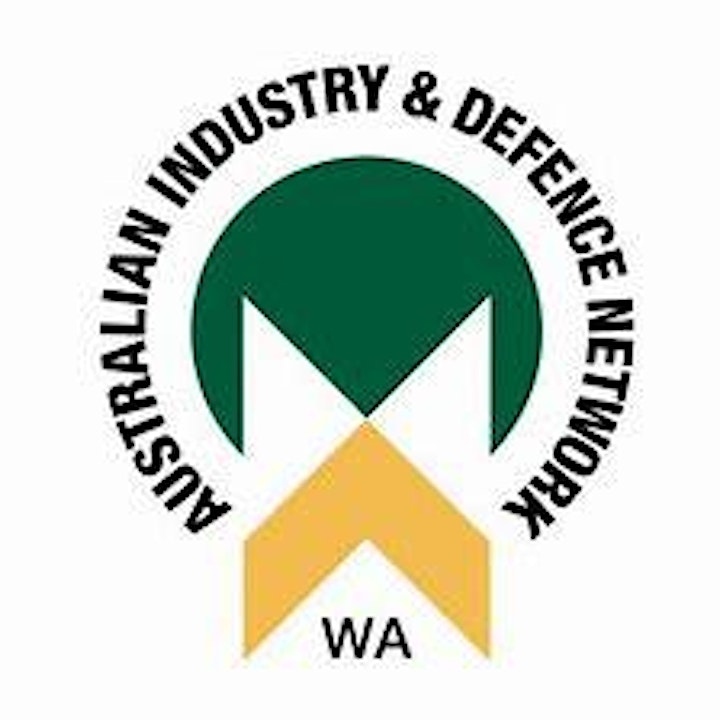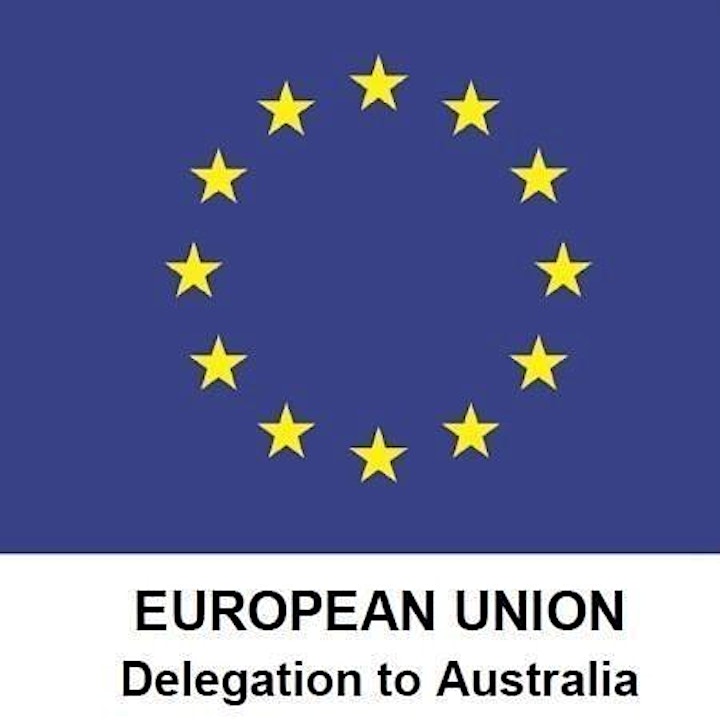 Organiser of WAEBA WA European Defence Industry Breakfast & Forum 25th March 2021