Location
Bina Parkland
107 Princess Road
Balga, WA 6061
Australia
Sales Have Ended
Registrations are closed
Thank you fo rregistering you dont reuire a copy of this tickety
Join us to celebrate Reconciliation in Mooro Country. 'Be Brave. Make Change.' Come and enjoy a sausage sizzle at Bina Park in Balga!
About this event
Welcome young and not so young to celebrate Aboriginal reconciliation at the Wadjak Reconciliation Day 2022.
This year's Reconciliation Week theme is: Be Brave. Make Change.
The celebration will be held at Bina Parkland in Balga.
Come and share in our rich cultural history through a number of activities: Canvas decorating, boomerang painting, rock painting, basket weaving, art and craft work.
Lots of activities for kids, including sports.
The timetable and activities for the event are:
1. Welcome ceremony (10:00am)
Didgeridoo playing
Welcome to Country
Elders welcome
City of Stirling acknowledgement of Country
Dancers and didgeridoo
2. Community singing
Join in songs of reconciliation and being one together
3. Celebration of reconciliation & cultural activities
Sport activities for kids
Wadjak table with canvas decorating, boomerang decorating, rock painting and information on Wadjak Northside
Weaving table with craft artist
City of Stirling trailer with activities for kids
Reconciliation table with arts and craft, information on the history of contact and reconciliation
4. Indigenous BBQ lunch
Free sausages, and buns for all
6. Close (1:00pm)

Sponsored by City of Stirling

20th anniversary celebration of the year 2000 Bridgewalks for Reconciliation at Lake Gwelup in November 2020.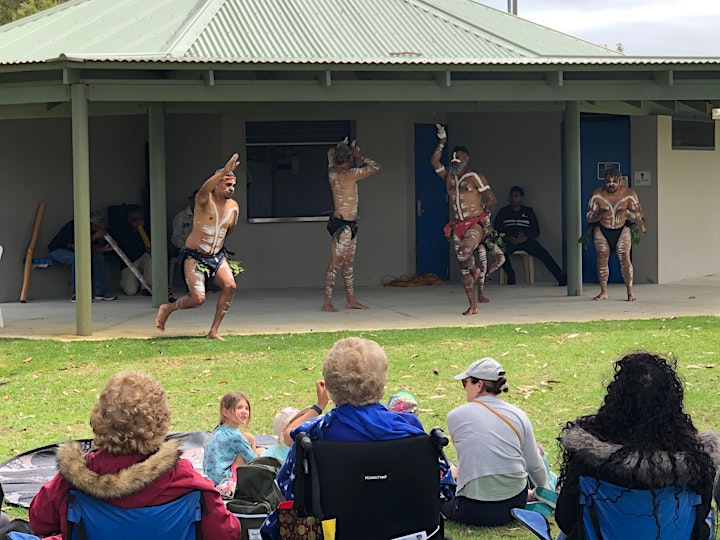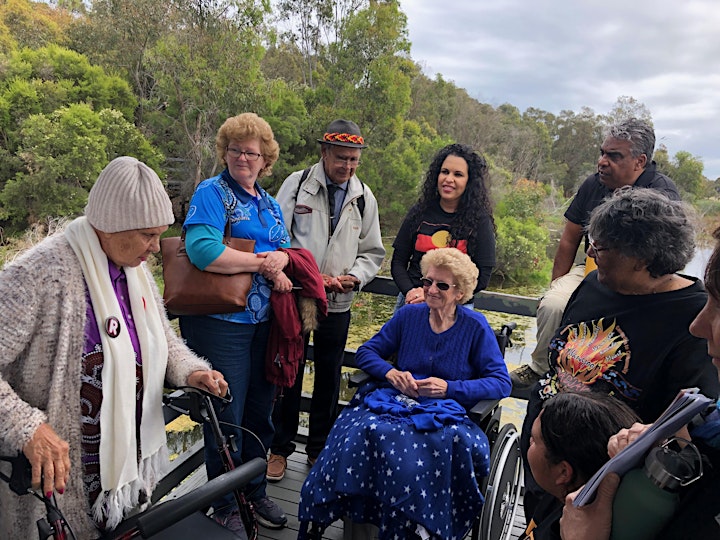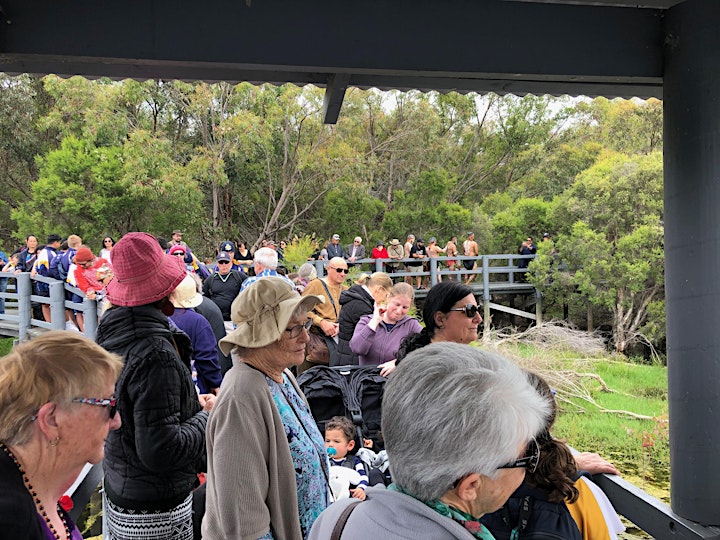 Perth Bridge Walk for Reconciliation in 2000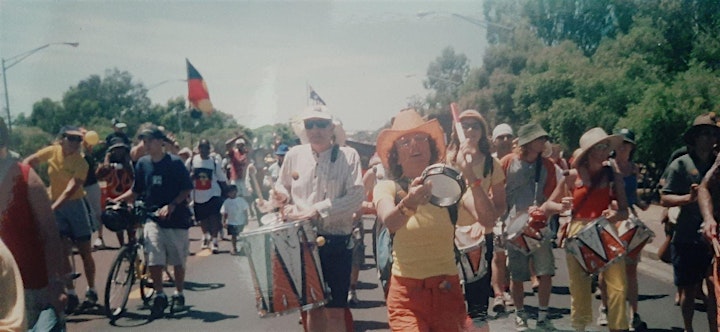 Elders Ben Taylor, Oriel Green and Alec Yarran in 2000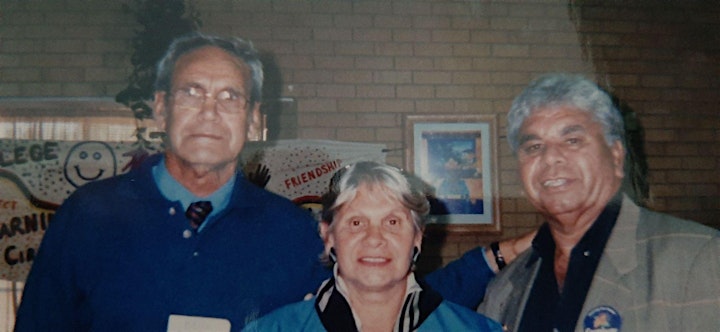 Celebrating reconciliation in Mooro Country