WA TOURISM WORKSHOP: Increase inquiries & bookings during the quiet months!
Description
In the tourism industry, there are peak times and there are quiet periods. Most people hope that the busy periods will carry them through the quiet ones. You might know businesses like this, or you might be one.
We are here to tell you that you don't need to hope. You can actually ensure that not only your busy periods will be busier, but also your quieter ones.
Summit Web has been providing digital growth solutions to all our client's businesses since 2015. We have been consistently providing results for businesses in the tourism since our initiation.
In this workshop, you will gain the tools you need to make the changes you need to improve your business. These tools include;
How to maximise your websites potential?

What things are worth investing in?

How to create effective digital marketing campaigns?

And most importantly, you would gain our step by step guide on how to generate more profit.
Summit Web will be hosting a free workshop for interested businesses on Wednesday 2nd May where Chris Dinham, our resident digital Growth specialist will be discussing how tourism businesses can grow their business using digital marketing
Chris talks about his upcoming presentation on this youtube video...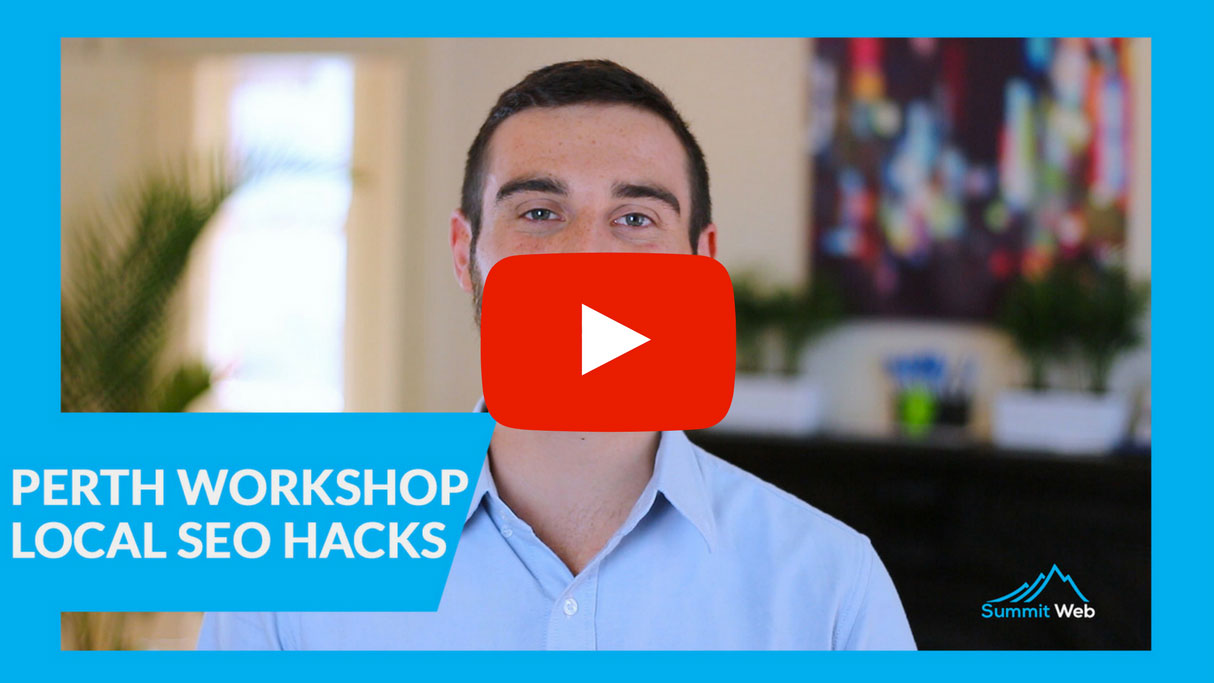 No understanding of web coding is required, just a willingness to listen and give it a go yourself.

During the presentation, we will cover the typical process used in the digital marketing industry when planning a stategy and offer attendees some very easy advice, tips and tricks which they can attempt after leaving the seminar to begin to start making their websites more effective and more visible in attracting new business.

We will also be discussing some local industry trends in relation to companies' websites which we have gathered through our market research and ways to capitalise against your competition online.

This seminar is typically valued at over $90 per person.

Book your seats now while our limited free seating is still available.



For any additional infomation you can contact Robbie Nolan, Director at Summit Web Perth on 0410439445 or email robbie@summitweb.com.au