About this Event
ATTENTION EVERYONE!!
(1) Thinking of furthering your studies after graduation?
(2) Planning on working and living in Australia?
(3) Still worrying about what is 491,494,191 and how will it benefits you after Perth becomes REGION??
Join our FREE workshop to find out answers for all above queries and enjoy a free 15 mins personal consultation.
The time to start is now.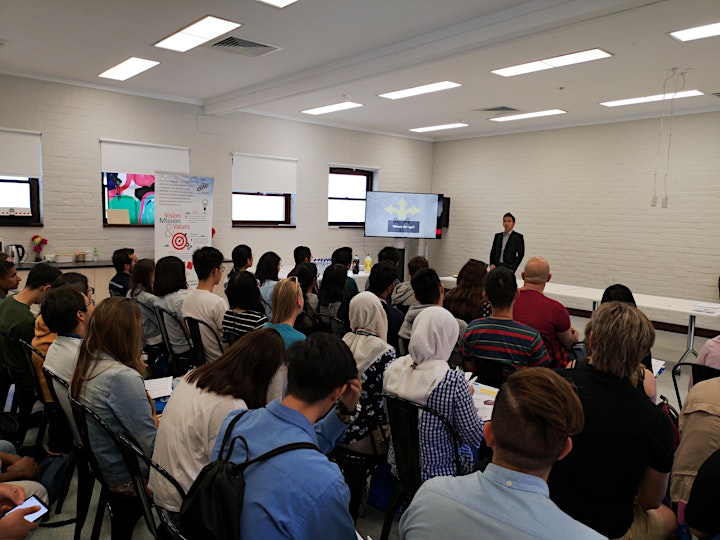 Keynote Speakers Include:
Registered Migration Agent Jesse Casey from AIMS Immigration, Director of Babel International College Nichole Zhou, Migration Partnership Manager Wyn Priscilla Teo from Bupa Insurance.
Special thanks to this workshop Venue sponsor *Babel International College, and supporting organisation **Bupa Perth.
Babel International College (BIC) was established in 2012 and successfully registered as an Registered Training Organization (RTO) in 2016. BIC has so far helped over 300 hundred students obtain their NAATI credentials through our courses and add 5 PIOINTS into their migration pathway. In 2019, BIC became the only face-to-face course provider assigned by NAATI, OMI and AUSIT to train their scholarship recipients.
Apart from providing Diploma of Interpreting (Mandarin-English), Advanced Diploma of Translating (Chinese-English both directions),CCL test preparation course: intensive course to get students prepared to sit for the NAATI CCL test and GAIN 5 migration points for candidates speak Mandarin, Cantonese, Korean, Japanese, Malay. NOW BIC can even provide Foundation in Translation and Interpreting Course (non-language specific) from Jan 2020, which means ONCE you complete this course you are eligible to sit NAATI certified provisional interpreter test in ANY language and get 5 MIGRATION POINTS. BIC is the ONLY provider in Western Australia delivers the face-to-face short course that leads to exemption of NAATI ethics and intercultural tests!
** Bupa is a health and care company committed to helping our customers live longer, healthier, happier lives. We offer a broad range of services, including aged care and retirement, dental, optical, health insurance, and community wellbeing initiatives, to improve the health of all Australians.
At Bupa, we exist to help our members live longer, healthier, happier lives. And as a leading healthcare organisation in Australia and New Zealand, we're well placed to support and look after you and your family's health.
***The youngest winner of the International Chopin Competition, YUNDI LI is coming to Perth! Hailed by over 10 million fans worldwide as the most flamboyant, original, and talented virtuoso on the planet, pianist Yundi is a true virtuoso with over 19.75 million followers in China alone.
After a sold-out tour in Auckland, Brisbane, Sydney and Melbourne in 2018, he will return this February with his Sonata World Tour. Yundi embarked on an exploration of Chopin, Schubert and Rachmaninov with five exclusive headline dates and this will be his Perth debut. This is a once in a lifetime opportunity to listen Yundi's music live.
Pre-sale is on now! Don't miss out! Tickets are available at www.yundi.com.au
To Fans who hasn't purchase tickets to Yundi's Concert, please join this event to get a free ticket worth $129!