Join a panel discussion with three people who have all experienced mental health issues in their lifetime & now advocate for young people.
About this event
About:
The Mental Health Panel will discuss Mental Health issues for young people from their own experiences and they will make recommendations for family and carers who are concerned about mental health in general and adolescent mental health in particular.
About Panellists:
Chair: Joanna Worthington – brings a wealth of experience as a mental health support worker who is very familiar with Mental Health Services across the Perth Metro area. She worked for over 9 years as a Peer Support Worker and Peer Mentor in mental health recovery and Lived Experience Coordinator for Suicide Prevention. Joanna's extensive mental health recovery and early intervention training includes Mental Health Certificate 4, Pride in Practice (LGBTIQ Awareness), Self-Management and Recovery Tools (SMART) Facilitation Certificate, Wellness Recovery Action Plan (WRAP) Facilitation Certificate, Flourish Facilitator Certificate (Peer led Recovery Program) and Laughter Yoga Training.
Matt Vapor – has overcome many challenges in his life and wants to use them to help you change your life. He has overcome domestic abuse, dropping out of high school, homelessness, violence, addiction, super obesity and mental health issues. He has gone from being homeless with limited education to earning a Masters Degree and becoming a university lecturer.
Kate Purcell – has published a book "Hope Calling" about her journey through the wilderness of mental health and self-exploration. Her tumultuous experiences with anorexia nervosa, anxiety and depression, and schizoaffective disorder are documented in detail, along with diary entries and clinical case notes. Her journey to recovery is outlined and there is also a section for wellness tools and advice. Kate will be selling signed copies of her book "Hope Calling" for $30 on the night.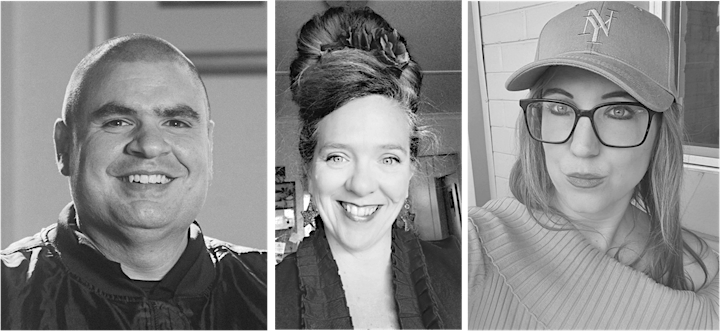 Organiser of WA Mental Health Week - panel discussion
Escape into a world of history, romance, adventure, mystery, music, movies and a whole lot more at your City of South Perth libraries.
With two convenient locations, South Perth and Manning, our libraries are fun, informative and provide entertainment for the whole family.
Use our handy website to search our catalogues, find out about upcoming library events, reserve or renew items, access databases and much more