Sustainability and resilience regarding current and emerging issues, RD&I, and the role horticulture plays in food security
About this event
The Department of Primary Industries and Regional Development is hosting the biennial Western Australian Horticulture Update on 4 November 2021 in Perth, WA.
The event will engage and connect growers, traders, and researchers within the WA horticulture industry.
The focus of the event will be on the sustainability and resilience of the industry as it faces environmental and business challenges; and understanding the role horticulture plays in food security.
Topics addressed during the one-day event, to be held at Optus Stadium, include climate and business resilience, seasonal workforce solutions, crop protection initiatives, DPIRD RD&I, grower experiences, and the future of packaging.
DPIRD works throughout the industry supply chain; from lab to paddock, to plate, promoting growth through, developing integrated pest management programs, better market access, improving water and fertiliser use efficiency, increasing returns from the farm gate to export markets, and digital communications.
Networking Opportunity
An industry and growers networking sundowner event will be held after the day's proceedings to foster connection and relationship building.
The conference and associated sundowner will be held at Perth's award-winning Optus Stadium.
WAHU on the Road
Following the WAHU event, DPIRD will be hosting a farm and industry tour on Friday 5 November. The tour will incorporate an informative look at leading WA R&D initiatives targeting the sustainability and resilience of the horticulture industry.
Key Presenters




Conference Program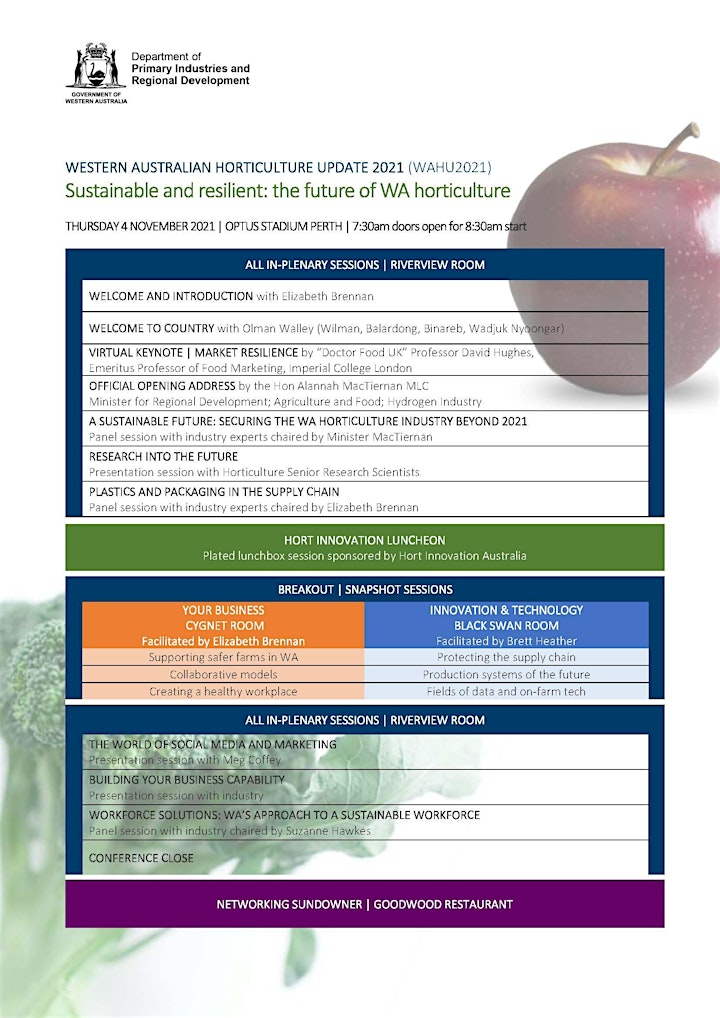 WAHU on the Road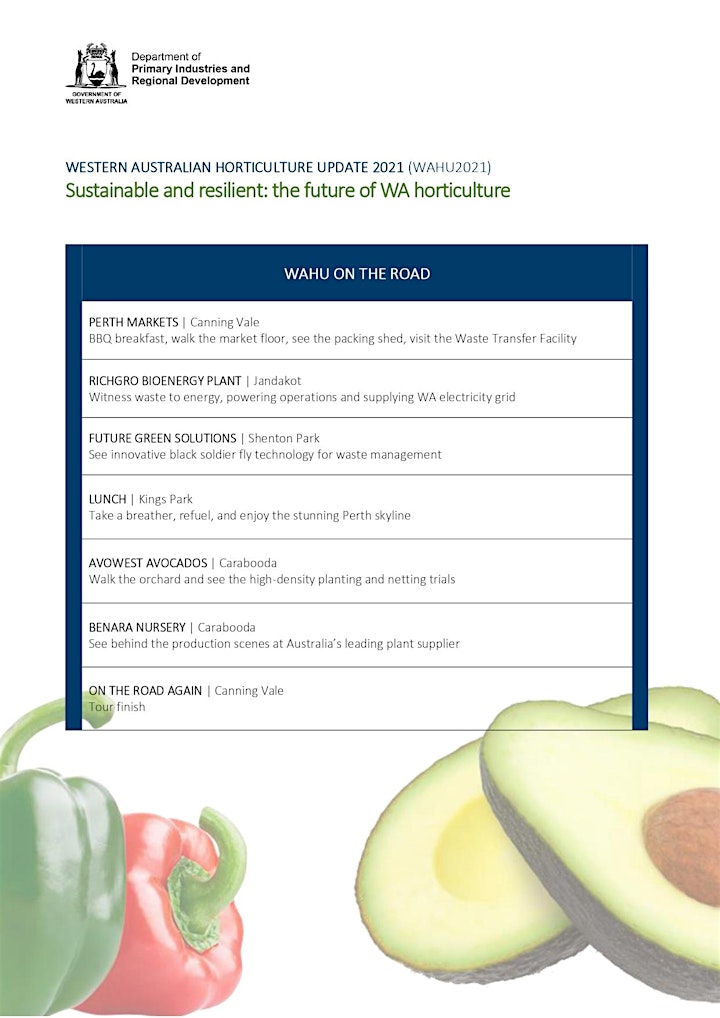 Sponsors & Supporters
Thank you to the sponsors and supporters of the 2021 WA Horticulture Update.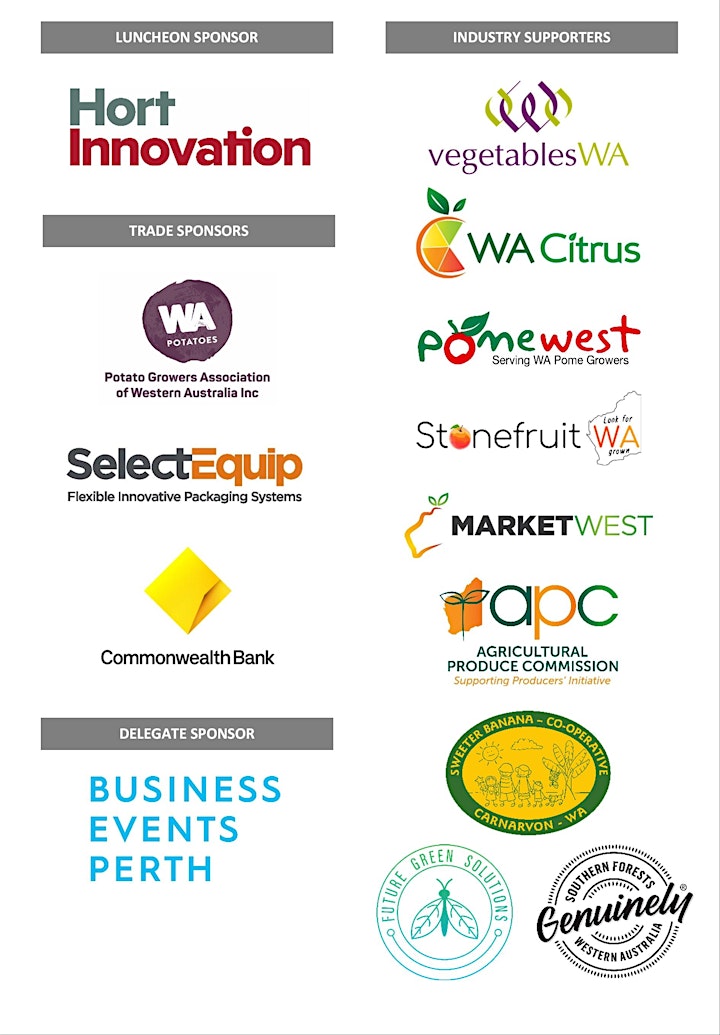 Luncheon Sponsor
Trade Sponsors
Industry Supporters
Delegate Sponsor