Christmas Party - Festive Long Lunch at The Duxton, Firewater Grille. Special Christmas menu buffet.
About this event
Members: $79 (Must pay via EFT details below)
Non - Members: $89
Friday 6th December 2019 - Lunch Service commences at 12:00
Firewater Grille, Duxton Hotel Perth
Includes buffet lunch and a welcome drink.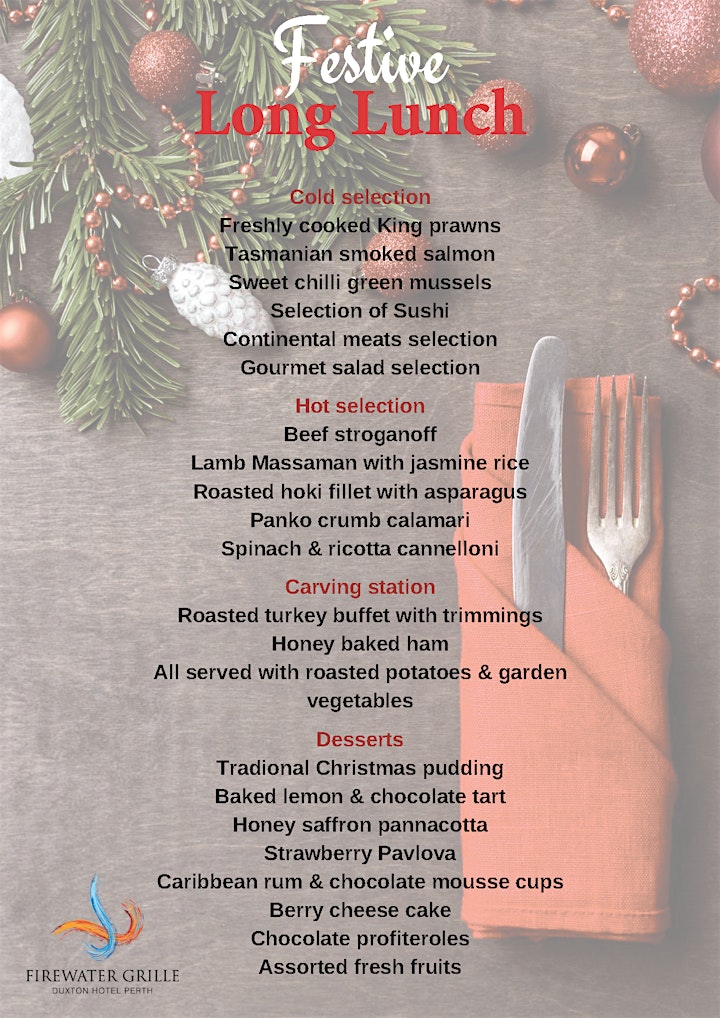 Bendigo Bank
BSB: 633 000
ACC: 167 914 373
Include your name and email us.