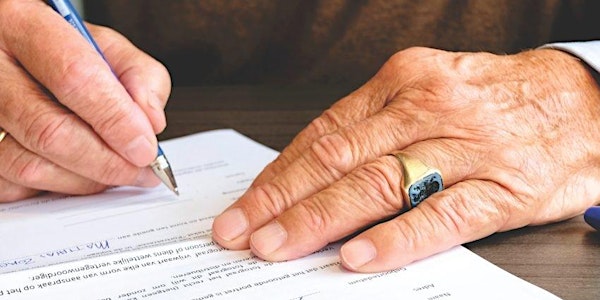 WA AHD Guide - Health professionals consultation workshop
Event Information
Location
Tomasi Room, Level 1, Telethon Speech and Hearing Centre
36 Dodd Street
Wembley, WA 6014
Australia
Developing the Guide for the new WA Advance Health Directive - Health professionals (including GPs and clinical staff) workshop
About this event
The End-of-Life Care Program is developing a guide to accompany the revised WA Advance Health Directive (AHD). The AHD Guide will instruct people on how to complete the new AHD. The new AHD Form and Guide are due to be released in 2022.
An AHD is a legal document that enables an individual to make decisions about their future health treatments and end of life care. The new AHD Form and Guide are being developed following the recommendations from the My Life, My Choice Report and the subsequent Ministerial Expert Panel report on Advance Health Directives.
Community consultation workshops about the development of the new AHD Guide will occur from 31 January 2022 to 18 February 2022. Anyone with an interest or involvement in advance care planning is invited to participate.
The workshops offer an opportunity for stakeholders to review the Guide, have face-to-face discussions and provide feedback into the development of the new AHD Guide. There are a range of workshops for specific groups.
This consultation workshop is for health professionals, including GPs and clinical staff. Registration is from 7am, with breakfast available on arrival. The workshop will commence at 7.30am and finish at 9.30am. The draft program and pre-reading documents will be emailed to participants five days prior to the workshop.
The workshop will be facilitated by Janelle Marr of StepBeyond Consulting.
Date and time
Location
Tomasi Room, Level 1, Telethon Speech and Hearing Centre
36 Dodd Street
Wembley, WA 6014
Australia