Description
We're heading to the country for September's Visit Sunshine Coast (VSC) networking event at Amamoor Lodge.

Proudly held in conjunction with Mary Valley Country, Destination Gympie Region and the Mary Valley Chamber of Commerce; come along to Amamoor and hear the latest updates about the return of the Mary Valley Rattler.


You will be welcomed to Amamoor Lodge in true Mary Valley Country style. We'll be cracking the whip and horsing around, there will be updates on the train and entertainment to light up the night.


Eat and drink the flavours of Mary Valley Country and Gympie Region with canapes featuring sensational local produce and a complementary drink on arrival.


Take the opportunity to catch up on the latest industry news, and meet the VSC team and fellow operators and businesses. There will be an opportunity to win a fabulous prize in the lucky business card draw.


VSC will be providing free bus transport to the event, departing Mooloolaba at 4:30pm, Maleny at 4:20pm and Montville at 4:40pm with returns departing Amamoor Lodge at 7:30pm.


Details at a glance:
Date: Tuesday 19 September 2017
Time: 5:30pm - 7:30pm
Where: Amamoor Lodge
368 Kandanga Amamoor Rd,
Amamoor QLD 4570
Cost:
$10 Gympie Region Businesses (Subsidised by Destination Gympie Region)
$20 VSC Members
$30 Non-members
Take advantage of the free transfers when registering tickets**.
This is an evening not to miss! Come and enjoy the fresh air, clear skies and the warmth of Mary Valley folk.
We look forward to seeing you on the night!
Visit Sunshine Coast Team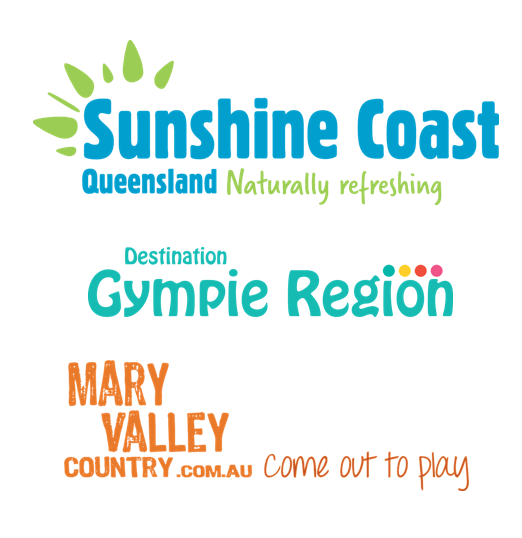 ** Complimentary bus transfers are subject to change. VSC will liaise with all participants directly to confirm final arrangements/timing etc.