Description
VOYAGING THROUGH PACIFIC ISLANDS AND COLLECTIONS: ENCOUNTERS WITH CAPTAIN COOK
Presented by Adventure World
join us for an evening of exploration through time across islands of the Pacific.
We will be traveling through the captivating histories of cross-cultural encounters in Tahiti, Mo'orea, Raiatea, Tuamotus, Marquesas, Vanuatu and more. Drawing on the voices of those there at the time: the islanders' accounts and images as well as Captain Cook's, Joseph Banks' and various crew member's journals, the story of the meetings and engagements on island shores will be told with the help of the Australian Museum's extraordinary collection of islander objects acquired, traded and given to Cook and his crew during the course of the voyages.
Key items from the collection will be brought out on display for one night only.
Speakers:
- Dr Jenny Newell has been exploring Pacific history and culture for over 20 years, including at the British Museum, the American Museum of Natural History in New York, and now as the Manager, East Pacific Collection at the Australian Museum. Jenny's research focus is on cultural dimensions of climate change, including Pacific Islander activism and changing relationships to the ocean.
- Dr Michael Mel is a Papua New Guinean curator, philosopher, musician and playwright. Michael was a senior academic at the University of Gorokoa in PNG and is now Manager, West Pacific Collection at the Australian Museum.
- 6.00 pm: Welcome drink and presentation of items from the collection. Discover thrilling journeys to the South Pacific at the Adventure World travel booth
- 6.30 pm: Talk and Q&A
Image: Tahaa, Leeward Islands, French Polynesia © Paolo Gamba
---
Presented by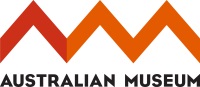 Supported by