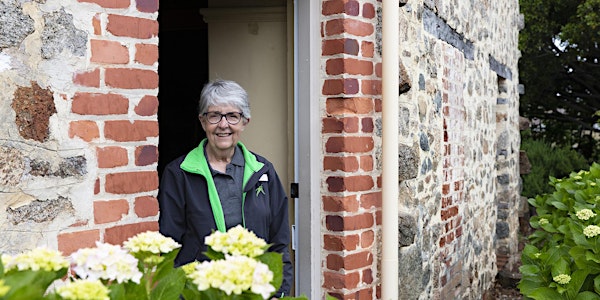 Volunteering with the National Trust - Information sessions
Location
The Old Observatory
4 Havelock Street
West Perth, WA 6005
Australia
Are you looking for something different when it comes to volunteering?
About this event
Do you like meeting people? Are you fascinated by the past and its connections to our lives today?
We are currently looking for people to help open our properties, greet visitors and introduce them to the amazing stories associated with our significant heritage places.
We're also moving to an exciting new visitation model, including online bookings for timed visits and tours.
Come along to an information session to hear from current volunteers about what they do and why they love it. You will learn about our places, the stories behind them and find out more about the National Trust.
Sessions will be held at the Old Observatory, 4 Havelock Street, West Perth on Thursday 7 April 5.30–7.00 pm and Saturday 9 April 2.30–4.00pm.
You can also join this event remotely if you prefer. Once you register details will be sent to you on how to join.
Light refreshments will be provided to in person attendees.
If you decide to become a volunteer the National Trust will provide formal training including customer service, finance and an introduction to heritage.
Requirements
Volunteers need to complete a national police clearance, which will be paid for by the National Trust. Volunteers must have a mobile phone, an email address and be comfortable using computers.
For the safety of our volunteer cohort we ask that all potential volunteers show their proof of vaccination.
Volunteers in these roles need to be able to make a regular commitment.