Description
Driven by questions from the Williamson Community Leadership Program for Voices for Indi, this conversation will explore the following:
1. History and rationale for voices for Indi
2. What was the "Indi process" and how did you arrive at a policy platform for the election?
3. What did you think were the most important things to consider when running a campaign?
4. What were the main challenges/ lessons learned?
5. Did it turn out as expected?
6. What work is Voices for Indi doing now?
Instant tea and coffee facilities on site, but we reccomend grabbing a takeaway coffee from Public Inn and bringing along. Arrive any time from 10.50am for an 11am start.
About the speakers
Denis Ginnivan
President, Voices for Indi; Co-chair-Totally Renewable Yackandandah; Director, Events That Matter
Denis was raised in farming communities in the beautiful foothills of the Australian Alps, near Benalla in north-east Victoria. His undergraduate studies majored in psychology, sociology and behavioural sciences; with postgraduate studies and qualifications in social work, agricultural economics and mediation.
Denis has always lived and worked in rural and regional Australia. His early work in disability and community services; rehabilitation, and support services for farmers in financial difficulties was followed by a career in leadership and Director roles across community services, research, and allied health.
Since Voices for Indi was formed in 2012, Denis has shifted his efforts to effective engagement and strategic community building through Voices for Indi, Totally Renewable Yackandandah and his company - Events That Matter.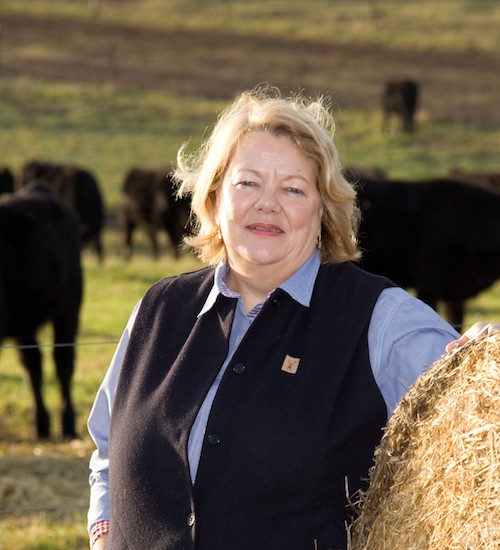 Alana Johnson
Alana Johnson is recognized nationally and internationally for her work in leadership, rural development and gender equality. This year she was inducted into the prestigious Victorian Women's Honour Roll.
Alana is a founder and past President of Voices for Indi, the nationally renowned democracy project in the electorate of Indi.
Currently Alana is the Chair of the Victorian Women's Trust, Dep. Chair of the Victorian Catchment Management Council, a member of the Victorian Ministerial Council for Women's Equality, the Victorian Rural Women's Network reference group and the Museum Victoria Invisible Farmer Project.
A renowned public speaker and facilitator, Alana has appeared on ABC's Q&A, is a recipient of the Victorian Rural Women's Award and was named in the inaugural 100 Women of Influence in Australia and the inaugural 100 Women in Australian Agribusiness.
Voices for Indi
Voices for Indi is a voluntary community organization based in the Federal seat of Indi in North East Victoria. It was formed in 2012 to nurture ways in which people could engage as citizens and participate in our democracy. It has developed a range of processes and resources to bring people together and activate their interests and responsibilities as a good citizen.
V4I endorsed Cathy McGowan's candidacy for the 2013 federal election. The successful 2016 election campaigns saw Cathy McGowan elected with an increased majority.
Organiser of Voices for Indi - history, the policy platform, and where to from here
Democracy for Dinner - Sharing the burden of democracy
Democracy for Dinner (D4D) is platform for reinvigorating individual and collective interest and trust in our democracy as a mechanism for change in the places where we live.
Our events cover social, economic and environmental policy issues, as well as alternative models for democracy including mechanisms for representation, voting, and borader concepts of community governance and decision making. We encourage balanced views and a non-partisan approach to ensure events are inclusive and informative.
Speakers explore a topical policy issue or democracy innovation relevant to the local community where the conversations are based, and apply both a local and national lens. The speakers learn through teaching, and share the burden of being informed, engaged citizens with fellow attendees.
Events are held over dinner in a relaxed, conversational environment, and offer a way to engage with locals in your area. 
On occasion we will run larger public events to stimulate community conversation and action.
Sign up to our newsletter here: http://eepurl.com/b8jIDX. 
If you would like to run events in your own town, please contact Lexi Randall-L'Estrange via info@democracy4dinner.org.