Visiting Indigenous Scholar - Professor Lana Ka'opua, University of Hawaii
Traditional Indigenous gift-sharing ceremony and research seminar
About this event
Using the lens of Cultural Death Literacy, in this Webinar, esteemed scholar Professor Lana Ka'opua will share a family of concepts that potentiate success in navigating the breath of life and the breadth of death across diverse cultural contexts. I ka wā ma mua, i ka wā ma hope is a Polynesian elder wisdom which encourages understanding the past to move forward in positive ways. Many of us vividly remember the past altercation causing George Floyd to lose his breath of life. In our New Normal, we continuously bear witness to the breadth of death owing to racism, violence, COVID-19, and environmental disasters exacerbated by social inattention. As social workers we encounter death and our personal losses and are challenged to find meanings and positive ways towards the New Normal. In response, in this Webinar, Professor Lana Ka'opua will present about the cross-cultural practice of Learning to Weave, Weaving to Learn.
This online Zoom event will begin at 2pm with a Ho'okupu, traditional gift giving ceremony. This will be followed at 3pm with Professor Ka'opua's presentation on Cultural Death Literacy: The breath of life, the breadth of death. There will be time after her presentation for response, Q&A and Discussion. The event will close at 5pm.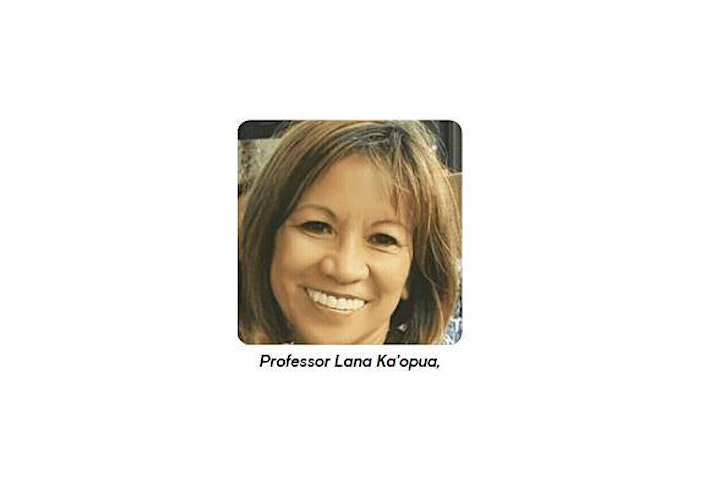 Professor Lana Ka-opua has worked in Hanson's disease communities, in homelessness and with survivors of sexual assault. In 2019 she led an Editorial team for the Social Work in Health Inequality group (SWHIN) in producing a special edition of the British Journal of Social Work focussingon Indigenous health in equality. Professor Ka'opua is of Native Hawaiian and Chinese heritage. In 2020 Professor Ka'opua was received the NASW Advocate for Social Justice award.

The Social Sciences are key to understanding humanity, society and the institutions which govern our daily lives.Social Sciences Week is a week-long series of events held across Australia each September offering insight into the impact of the social sciences on our lives.It is an initiative of several of Australia's Social Sciences associations and is coordinated by the Academy of the Social Sciences in Australia.
Organisers/collaborators: Rohena Duncombe, Susan Mlcek, Monica Short, Ben Iffland
Contact: rduncombe@csu.edu.au
Organiser of Visiting Indigenous Scholar - Professor Lana Ka'opua, University of Hawaii