Location
iLabs
Gate 4
80-120 Meiers Road
Indooroopilly, QLD 4068
Australia
Description
Visiting Entrepreneur – Audrey Melnik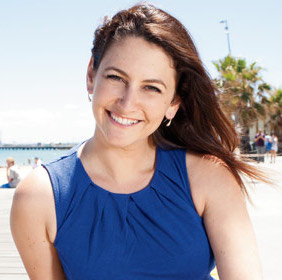 Founder and Partner at Funnel Ventures, Audrey Melnik is an Australian serial entrepreneur and startup founder. Audrey is confirmed to discuss recent changes to the Fundraising environment in Silicon Valley.
With 20 years of experience, Audrey has spent 6 of those years living and working in the United States, in San Francisco and New York across startups, corporates and government.
As an expert in the online space, Audrey has been pushing product and technical innovation across Media, Telcos, Finance and Startups since 1997. Her experience and skills span from Strategy through to Implementation roles in a number of domains.
Audrey first got the startup bug after helping Australian startup LinkMe go from concept to exit within 6 months. In 2011 she moved to Tel Aviv to build her first startup and then returned to Australia to launch it in the US, receiving 115,000 unique visitors in the first 6 weeks. She then moved to San Francisco to continue working on WotWentWrong. In 2013 she launch her second startup, ZootRock and in 2014 was accepted to the 500 Startups accelerator program.
Audrey is now taking her learnings from all these experiences and leveraging the strong relationships she has built in Silicon Valley to help foreign startups enter the US market, via her latest venture, Funnel Ventures.
This is a great opportunity to hear from someone who has done it, is still doing it and has engaged with many different entrepreneurs around the globe.
As with all Visiting Entrepreneur events, you'll have the opportunity to ask lots of questions and meet other like-minded people.

Beer, wine and nibbles will be provided. Register for this exclusive event NOW!
Digital Brisbane's Visiting Entrepreneur Program attracts global technology entrepreneurs to address the local entrepreneurial community in a bid to encourage and foster high-growth startup success stories.

Speakers include Australians who have successfully taken their own startup idea into global markets, sharing their learnings and expertise with the next generation of business leaders.

Fostering a culture of entrepreneurship and innovation is essential to Brisbane's future.

The program is brought to you by Digital Brisbane and The Department of Science, Information Technology and Innovation.

Date: Tuesday 22 March
Time: 3:30- 5.00pm
Location: iLabs, Gate 4, 80-120 Meiers Road Indooroopilly, 4068
Cost: FREE
If you have any questions about this event please email info@digitalbrisbane.com.au or call 07 3006 6200
Proudly brought to you by: