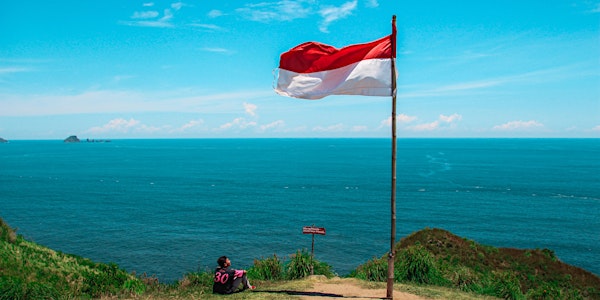 Visions of the Future in 20th Century Indonesia
This History webinar will explore the different ways in which the future was envisioned in 20th century Indonesia
About this event
The webinar will begin at 4 pm AEST, 1 pm WIB and 8 am CET.
The webinar will consist of two History panels which were initially planned to be delivered at the 2020 ASAA Conference, themed 'Future Asias'. They bring together ECRs and established academics from Indonesia, Australia and the Netherlands in an exploration of the different ways in which the future was envisioned in 20th century Indonesia. The panels will examine and compare different groups' ideas and agendas for their community, society, and nation. Papers will address diverse forms of collective imagining and organising by various historical actors, including new ways of seeing, knowing and belonging in Indonesian history.
The first panel discusses Chinese-Indonesian, Minangkabau and Malay, and transnational ideas of collective and national identity in the first half of the twentieth century. It also evaluates unionist reflections of the past and visions for the future. The second panel addresses post-independence ideas of an inclusive, egalitarian and just future for all Indonesians as well as ways of implementing these agendas through print culture, education, collective action, and centralised democracy more broadly. Papers will discuss various origins of these ideas and the internal and external interactions that influenced them. With these panels, we aim to reflect on interrelated historical processes of envisioning and making the future in 20th century Indonesia.
Image credit: Anggit Rizkianto on Unsplash
Program
Meeting room opens
3:50 pm AEST / 12:50 pm WIB / 7:50 am CET
Welcome statement
4 pm AEST / 1 pm WIB / 8 am CET
Panel 1
4 - 5 pm AEST / 1 - 2 pm WIB / 8 - 9 am CET
Ravando, 'Re-Sinicizing Tales: Sin Po's Cultural Vision for the Creolized Chinese of Indonesia'
Bronwyn Anne Beech Jones, 'Mapping the Alam: West Sumatran Girls Envisioning the World (1920-1921)'
Heather Goodall, 'Decolonisation and citizenship in the new future'
John Ingleson, 'Collective memory and post-colonial narratives of the Indonesian labour movement'
Q&A session
5 - 5:20 pm AEST / 2 - 2:20 pm WIB / 9 - 9:20 am CET
Break
5:20 - 5:30 pm AEST / 2:20 - 2:30 pm WIB / 9:20 - 9:30 pm CET
Panel 2
5:30 - 6:30 pm AEST / 2:30 - 3:30 pm WIB / 9:30 - 10:30 am CET
Jonathan Tehusijarana, 'Pillars of the Nation and Stalwarts of Development: Students and Youth Imagine an Independent Indonesia (1945-1946)'
Paula Hendrikx, '"Revolutionary emancipation": the struggle for "all women's rights" in Indonesia's early independence period '
Rhoma Dwi Aria Yuliantri, 'Creating an "Indonesian New Man": The Thoughts of Njoto on Education'
Gerry van Klinken, 'Merdeka: why a centralized democracy was a revolutionary Indonesian idea in 1945'
Q&A and Closing
6:30 - 7 pm AEST / 3:30 - 4 pm WIB / 10:30 - 11 am CET
Please register for the event in order to receive Zoom details, and feel free to invite anyone whom you think might be interested. We look forward to seeing you there.