Description
This workshop is an afternoon to focus on your authentic life and your ideal outcomes and goals.
This is not just a afternoon of sticking pictures in a book. In this workshop we will run through activities and processed to help connect you to what it is you want, what are your goals, what are important to you. Not from a head space, but from a heart space.

This is time just for YOU!!

Because of the powerful work in our afternoon together, spaces are limited and this will be a small, intimate workshop. They will fill up fast!
HERE'S WHAT YOU GET:-
>> Clarity on what you really want (no more settling for someone else's dreams)

>> Connections with like-minded peers (no negative nellies permitted).

>> + A method to clear out the natural "gunk" that arises (Time to let go!)

>> An afternoon breathing room and dream time - TIME FOR YOU! (The very thing you keep telling yourself you'll give yourself but never do!)
>> I will share my Steps to Consciously Creating and share with you the magic we all have inside us all to really create the life we want.
>> A Warm Supportive Environment of like minded women.
>> Space and time to get creative and make your Vision Board.
>> Afternoon tea is provided.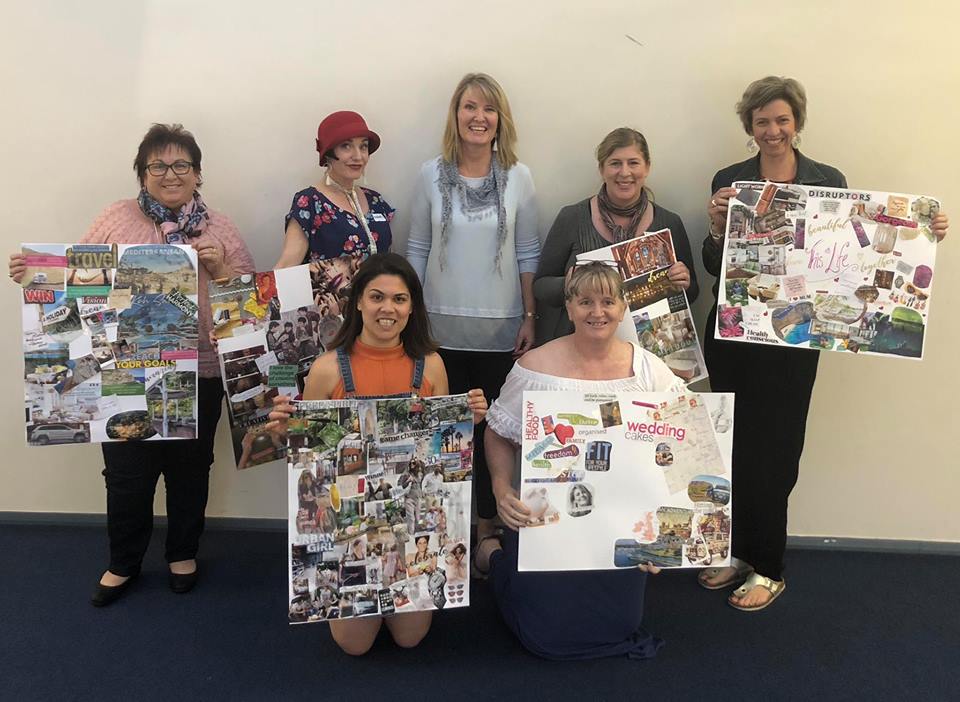 Workshop Testimonial
"Today I attended a vision board workshop. I just want to say a big thank you to Kim for an inspiring afternoon. You not only explained in detail how to manifest your dreams and goals. You also showed and explained the scientific reason, the how and why behind visualisation,manifestation,and setting goals.Very informative and very simply explained. If you want to learn from this lovely lady. I would highly recommend her.Thank you Kim.