Express from your heart + Manifest the lifestyle you desire!
About this event
Design your visionary thinking with clarity!
~ Meet Lisa Jane, Holistic Lifestyle Mentor
~ Learn how to manifest the lifestyle you desire with creating a vision board from the heart
~ Social gathering of like minded people
SUNDAY 18th July 2021
9:30am - 3:30pm
@ Aquatique Mind Body Spirit ~ Retreat Centre, Epping Vic
Value $375
Early Bird tickets now available $125 - to the first 3 tickets
Create your reality by putting down on to paper what you want your ideal lifestyle to feel like. Manifest and achieve goals with Lisa Jane, Holistic Lifestyle Mentor, guiding you to live a delicious life.
Materials provided; poster paper, images/magazines, scissors, glue, arts and craft supplies.
Meals provided; based on Traditional Chinese Medicine, Ayurveda and Wholefood Plant-based principles. Lisa Jane will offer a mid-break with a nutritious meal. Filtered water, herbal tea and refreshments.
Retreat outline: http://www.lisajanehussey.com/retreat-outline.html
Opportunity: Your ticket also receives a 1:1 session with Lisa Jane during the first week after the event to go over your completed Vision Board and guide you to set your goals.
#staydelicious
Who's Lisa Jane? Check her out here www.lisajanehussey.com/about
*Note: in the event of restrictions you have the option to move your seat to the online version.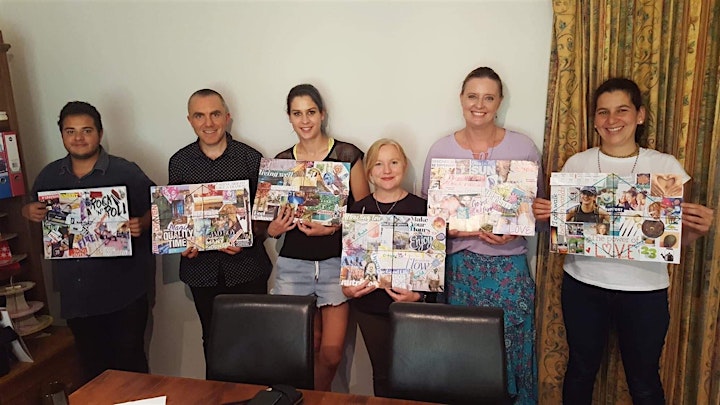 "I never heard of a vision board activity before, until I got a message from Lisa inviting me to one of her sessions at her place. I am so glad she thought of me for that. It was a day filled with excitement from beginning to end. She is such an expert in hosting an event and making you feel so good and special, by nourishing you with beautiful drinks and healthy food. Also with amazing information and knowledge to take with you and help you transform your life from that very experience.
The vision board is an invitation to explore your dreams, emotions, thoughts, liberating ideas, all while having a beautiful time with other people wanting to explore themselves too and being guided by Lisa's experiences and understanding. It will help you to make more sense of what you are going through through imagines and pictures and also where you are heading too, with a much clear understanding of how and why things happen. The journey doesn't end up just in that session and that is the beauty too, that she helps you to keep exploring your findings from that activity." ~ Cielo, Lotus Touch, Massage Therapist + Business Owner.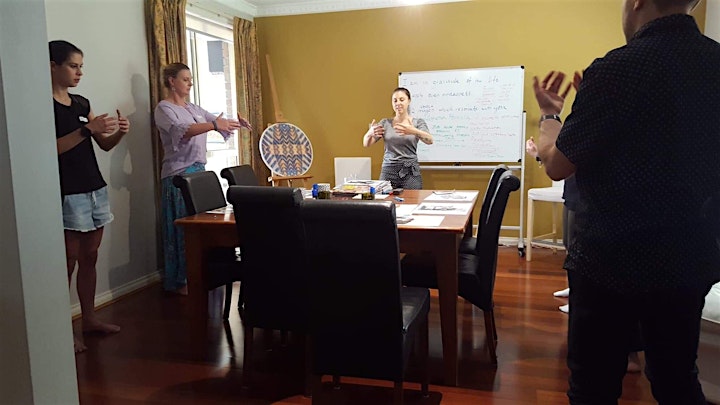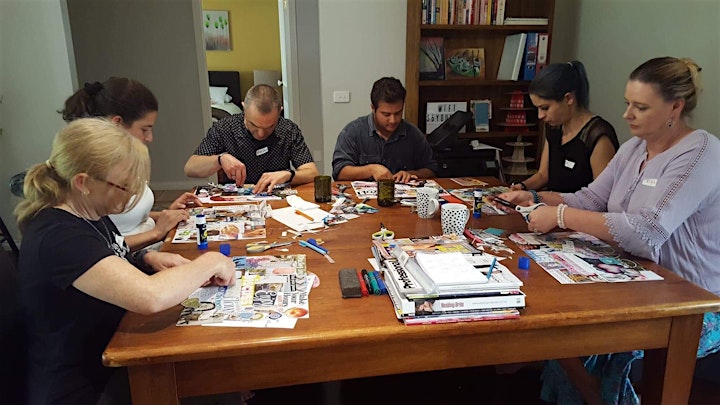 "I have been to other Vision board workshops/trainings/read material and Lisa's workshop was the best I have been to in this field. She made the day really special by providing healthy food and drinks and the magazines, paper and stationary to build our vision board. It was a fun day sharing it with new people.
I have had mixed results with my own vision boards with some items never coming true and things I added may have come from the head and not from my heart/feeling place that Lisa's focus' on. We had to select pictures that were from the heart and then using the system to join all what seemed random pictures, the vision board came together.
The decoding was the best part as with the system we could see how past, present and future visions ,which painted a more realistic/heart felt picture, some of the things have surprising come true which I would never have focused on just using my logical mind. Highly recommend this workshop for a fun and inspiring day." ~ Giuliano, The Harmonic Wizard; Wizardom Production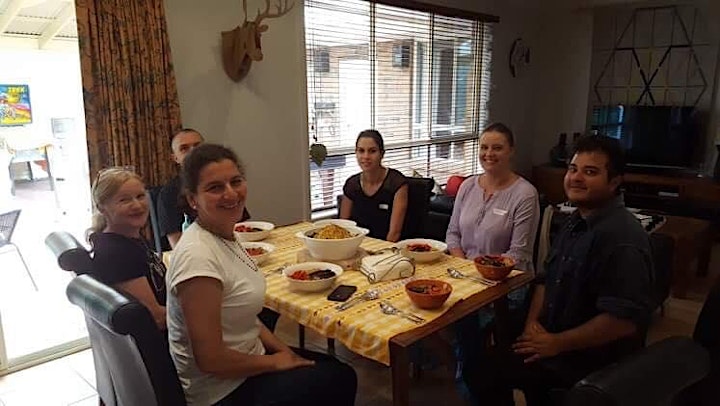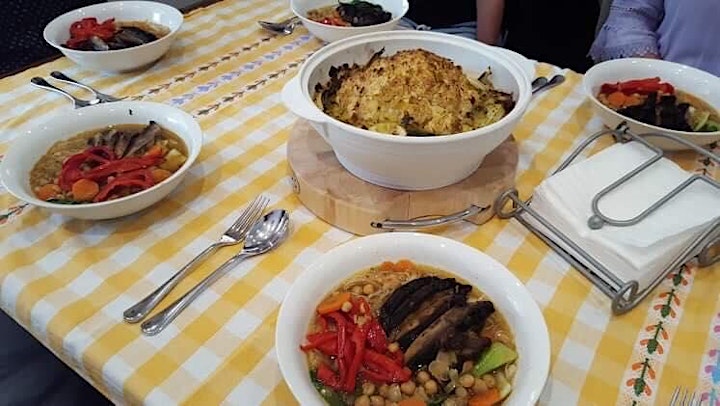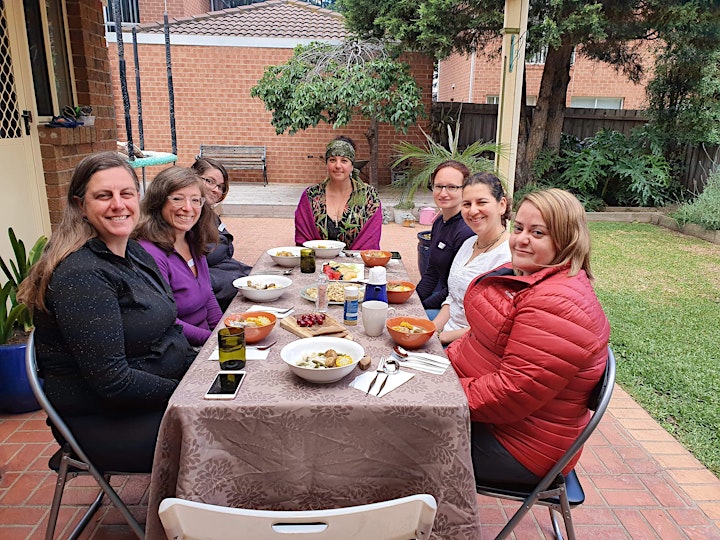 "I was lucky enough to secure a seat on the Vision Board Lifestyle Retreat during C-19. Why lucky? Because it came at a time when everything looked so gloom and doom. Covid in Melbourne was a very difficult time but this didn't stop Lisa! In fact Lisa was determined, so dynamic and inspiring.
Doing a vision board was not an unfamiliar concept to me but what surprised me is once we started going through the process I learnt that it wasn't just a collage of dreams in pictures, we were shown structure, how to look deeper, analyse and take ownership of our perceived Vision.
It was raw, it was real and it felt like home to be with like minded people who wanted more of life and living and were determined to achieve it! Thank you Lisa, truly TY." ~ Sara, Wife, Mother + Grandmother ~ Sara, Wife, Mother + Grandmother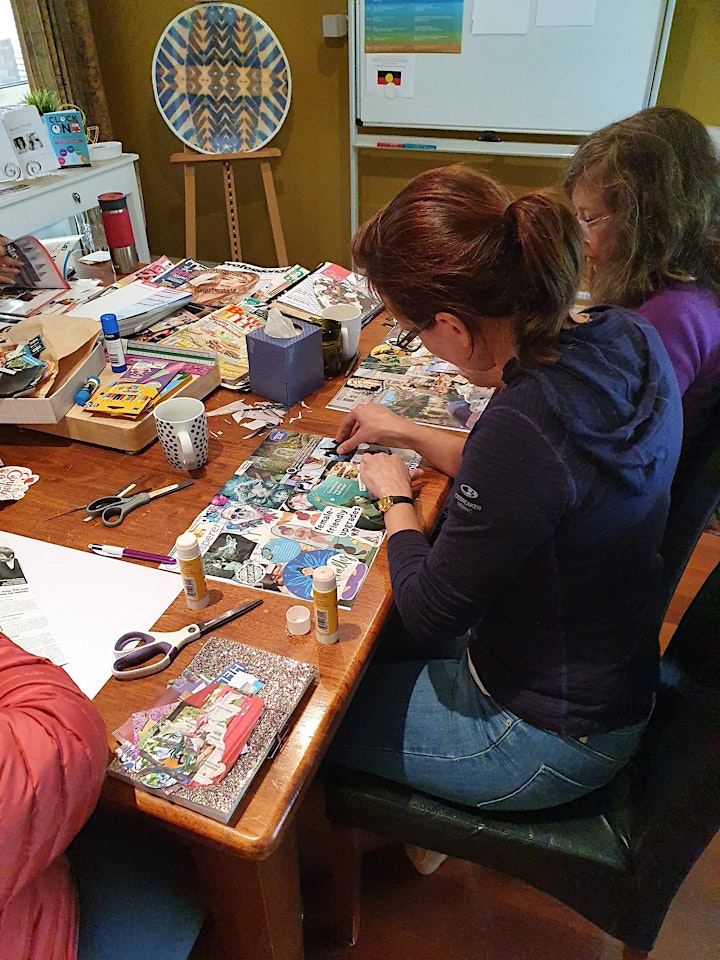 "The vision board retreat opened my eyes to the possibilities that exist in our lives. It has helped me move from a place of darkness into the light of the future and a place I WANT to be in not HAVE to be in.
It's enlightening, emotional and sometimes confronting. All I needed was a little gentle push to get me started moving in the right direction. With honesty, life experience, compassion and encouragement, Lisa helped guide me on a path to a better and fulfilling life." ~ Jason, Fire Fighter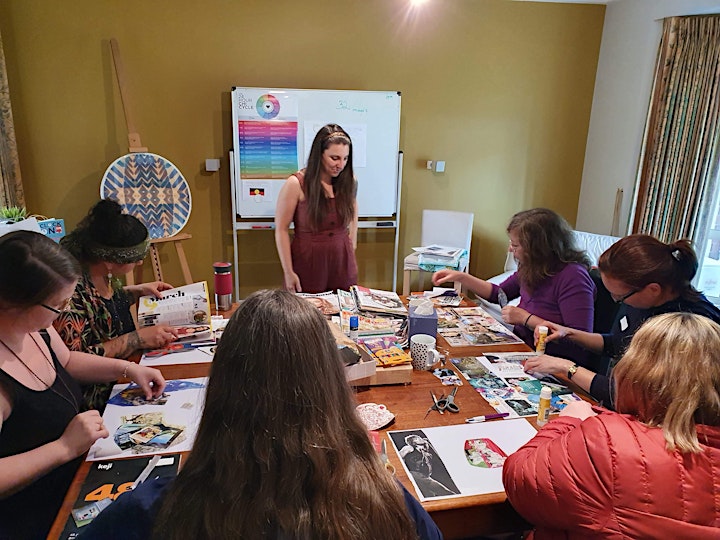 "I had a lovely day assisting Lisa at her 20/20 Vision Board Lifestyle Retreat. Lisa's mentorship clients get the opportunity to become a crew member and re-sit her events at no extra cost. It was my first time crewing at one of her events and there were many precious moments.
I think she can make anyone feel comfortable and so I want to spread the word... she has a podcast, author of a collaboration book, her online presence is inviting, events, programs and more.
Lisa's retreat centre is homely, we are loved by the sweet doggy and cat. And most importantly, Lisa (full of many facts and lessons delivered in a down to earth way) gave so much to everyone as vision boards were created.
It wasn't only a vision board activity for direction and focus but it was much more. I saw with the participants that signed up and from within myself wew were fueled with chi from her home cooked meal, the group organically met and the connection/social was also nourishing. A guided timeline of 9.30am -3.30pm allows Lisa to presents and unpack some gems to take away with the Vision Board collage.
I recommend Lisa Jane.
It was a nice day and I think all those I know would enjoy and get something out of her events or chats at the retreat centre. Surely a nice day if you book into her events." ~ Simon, Yoga Instructor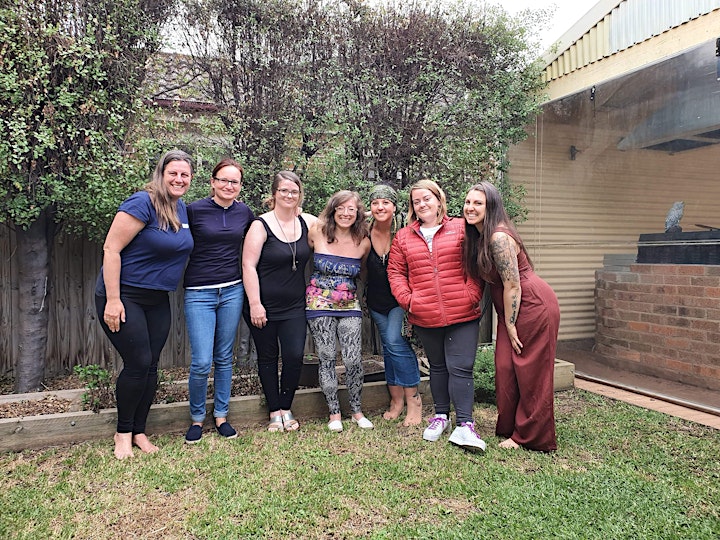 "It was magical! I loved learning about the scientific energy of manifestation - the light bulb moment I had was that we are actually producing light! Lisa Jane, you were there so totally, giving your all. I was supported through challenging moments ( getting all the pieces on the page!) Was wonderful to feel the excitement as the collage finally took form and to see how magically all the pieces had created a destination and insights into strategies to follow. Lisa Jane, your ability to decode what was there was very impressive. Your understanding of us being energetic beings and how to manage our energy throughout the day was shared in a delightful way. Delicious, energising herbal teas, vegetable curry and salted caramel with raspberry mousse. Absolutely loved the mousse! Looking forward to our catch up and making a plan. Thank you SO much for putting yourself out there for those of us who are ready to make our dreams come true. XO The confidence in Lisa Jane, that I was left with; this lady can really help me to achieve my dreams!" ~ Sharon Wright, Emotional Freedom Technique practitioner