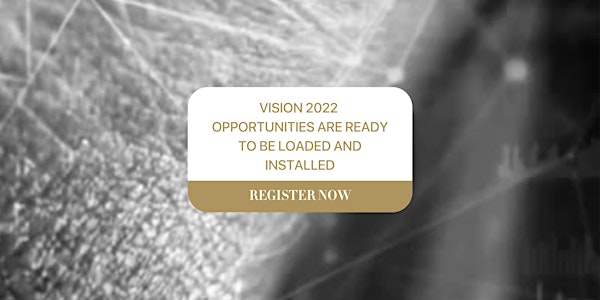 VISION 2022 [online workshop]
Sales Have Ended
Registrations are closed
Sales have ended for this event.
Join us for a powerful 3 hour online workshop where you will leave inspired, clear & on purpose with your new Devine vision statement.
About this event
Your Divine Vision Statement is your contract with The Divine and essential element to the progress of your growth. An inspirational statement piece where your soul desires & intrinsic motivations are portrayed clearly, how you will serve the world and how you will be rewarded back abundantly in return. It is your commitment to action in order to achieve your wildest dreams, goals and ideologies, the legacy you will leave & your contribution to those you love and the people around you.
You will not only walk away with your Divine Vision Statement, but also crystal clear vision on the path ahead for 2022 & what goals and dreams you would love to achieve.
You will also be guided through a recode session to help you uncover your conditioned subconscious beliefs and fears that create resistance to your limitless potential & quantum leaps into prosperity.
After the 3 hour workshop you will walk away with full clarity on your values, your superpowers, your pleasures & your vision for 2022 and beyond - plus the life you will be co-creating with The Universe as your repayment for having a clear and powerful mission in life.
Learn one of the most powerful techniques that successful entrepreneurs around the globe use to catapult their vision and dreams into reality, by harnessing the power of energetics in a life visioning manuscript.
Craft your very own vision for your future , become the writer, producer, director & actor of your very own movie and story to achieve your wildest dreams with the aligned guidance of this powerful panel of coaches.
Brought to you by Kira Love, Chani Thompson, Kimberley Welman, Kate Golle & Anthony Golle.