Sales Have Ended
Registrations are closed
Thank you for your interest. Please check out other learning events by Equality Consulting on Eventbrite at https://equalityconsulting.eventbrite.com.au
Sales Have Ended
Registrations are closed
Thank you for your interest. Please check out other learning events by Equality Consulting on Eventbrite at https://equalityconsulting.eventbrite.com.au
A webinar for women to reframe the conversation, communicate their professional value and ask for what they want.
About this Event
Visible Women are a suite of modules designed by Equality Consulting and meant for professional women preparing to step into greater responsibility. We provide research-based and contemporary workshops to help grow women's leadership skills, strengthen confidence and influence, expand professional networks and sharpen communication at work.
Who should attend
Professional women, women in leadership, women stepping into a career
Why should you attend
This webinar will provide applicable insights to view negotiations as opportunities to establish your value.
We will focus on the following objectives:
How to reframe negotiations and engage with others
Understand how men and women negotiate differently
Key goals to focus on when you are making requests
Participate from anywhere
This event is100% online, so you can attend from anywhere. We use Zoom with secured settings to make this an effective experience. Zoom meeting details will be emailed to all registered participants in advance.
Why is this topic important
Men and women approach negotiations differently and can reach very different outcomes despite having comparable experience and competence. Women are often socialised to underplay their strength and overemphasise harmony. This is a false choice, and women can enhance their awareness and capacity to balance their needs with that of others. Others have a right to care about their objectives, as much as we have a right to care about ours. A healthy, informed and prepared approach goes a long way in getting what you want out of important conversations that matter to you and your career.
Your time commitment
This is a one-hour webinar. Attend at this time based on location:11:00 am - 12:00 pm ACDT (Adelaide Time)
How you can benefit from attending
This webinar will provide you with tips and strategies to reframe negotiations, establish your value and ask for what you want.
Here's a quick test to know if this session is right for you.
Does any of this resonate with you?
> You get a bit tongue tied when asking for what you want
> If you are up for a money conversation, you wish you weren't
> The directness and speed of negotiations makes it harder
> You agree with demands just to get rid of the conversation
> You aren't happy with what you get vs what you wanted
> Putting a value on yourself makes you uncomfortable
> Negotiating feels a masculine and competitive conversation
And this is a real important sign you might find this very useful...
> You know that without negotiating for your worth and asking for what's important, your progress stalls and goals become harder to get to.
This is a wonderful and useful skill to understand and do well with. You will learn how to start getting comfortable and confident when you speak for yourself and make requests.
It's time to negotiate your worth like a pro!
------------------------------------------------------------------------
Accessibility
Equality Consulting provides accessible and inclusive events and trainings. Please speak with us about your specific needs.
1.Please let us know in advance if you might be using Assistive Technology tools to access the training.
2. If you need any support with participating in this training, do let us know and we can help work it out for you.
3. If you are new to Zoom, here is a link to Zoom meeting tutorials. https://support.zoom.us/hc/en-us/articles/206618765-Zoom-video-tutorials
Webinar Facilitator
Sonali D'silva is the Founder and Principal Consultant at Equality Consulting, based out of Adelaide, SA. Sonali is a credentialed and globally accredited facilitator and comes with deep education, experience and insights in areas of leadership development, managerial effectiveness and practicing inclusion & diversity. She has worked in large corporates for 15 years in leadership development, led virtual and local teams and provided leadership at a regional level in one of her recent roles. Sonali has spoken to multitudes of team leaders and their teams over the past two decades and conducted 500+ training programs. Her experiences help Sonali get to the heart of the topic and provide pragmatic and contemporary learning.
More on Sonali's professional profile can be found on her LinkedIn profile.
Join us for this value-packed and complimentary learning opportunity.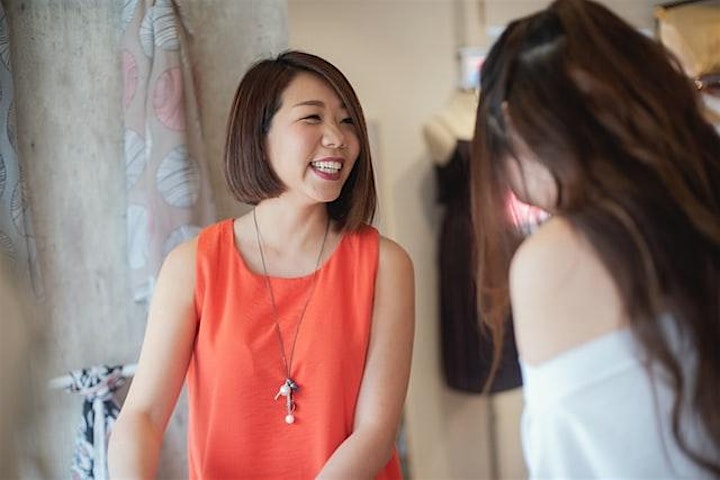 Please visit Equality Consulting to consider our range of 'Advancing Women into Leadership' workshops, and if they might prove useful for your women leaders and those aspiring to step into greater responsibility at work.