Discuss your visa options and learn about the possible risks to your PR pathway(s) in a changing environment due to COVID-19.
About this Event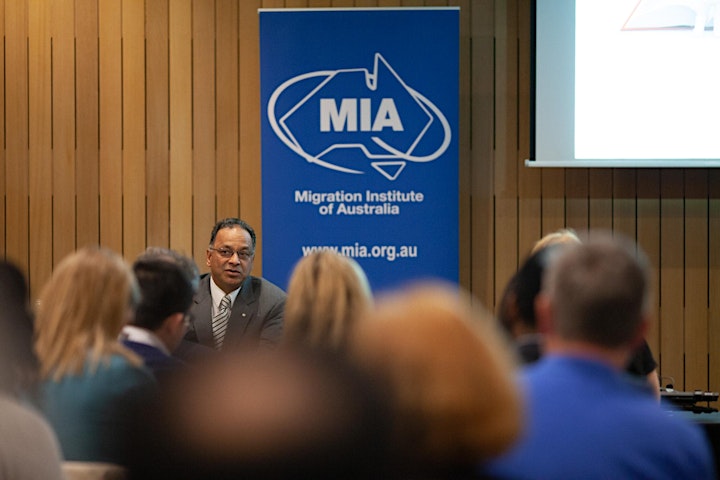 CLCN is inviting you to a scheduled Zoom meeting.
Topic: Visa strategies for employer sponsored visas
Time: Nov 3, 2020 07:00 PM Adelaide
Join Zoom Meeting
https://us02web.zoom.us/j/2322749628?pwd=STNqaFM0cFhOemUwYmJHaXZ1OHFGQT09
Meeting ID: 232 274 9628
Passcode: 111111
About Constantine Paxinos:
Con is the current South Australian President and board member of the Migration Institute of Australia, representing around 120 registered migration agents and immigration lawyers in the state.
A recognised leader in the immigration advice industry, Con regularly presents to stakeholders and practitioners at conferences and professional development seminars. He also provides mentoring to junior agents and professional support to local members. As a representative of the MIA, Con regularly engages with key stakeholders in Australia's immigration system, including state and federal governments advocating for improved migration outcomes for South Australia.
He is passionate about immigration law and policy, and specialises in Skilled and Business Visas as well as complex cases and advocacy, including appeals to the Administrative Appeals Tribunal.
About the MIA
The Migration Institute of Australia is the peak body for Registered Migration Agents and Immigration Lawyers and has over 2,500 members nationally and around the world.
The institute was established in 1992 in order to ensure immigration advisors in Australia were highly skilled and ethical. The MIA is a member of Professions Australia, a national organisation of professional associations which advances and promotes professionalism. The MIA plays a key role in ensuring we have a strongly regulated, ethical and professional immigration advice service provider in Australia.
Members receive extensive continuing education; professional support; and access to events designed to ensure our members have the most up to date and relevant knowledge of all aspects of migration in Australia. MIA Members are bound by both the MIA Members' Code of Ethics and Practice, which sets the profession's standards of behaviour, and the statutory Code of Conduct of the Office of the Migration Agents Registration Authority (MARA), both of which are also publicly available online at: www.mia.org.au
The MIA maintains positive working relationships with government both at state and federal level, as well as stakeholders including the Department of Home Affairs, state immigration departments, skills assessment bodies, educational institutions, regional development bodies and a myriad of other stakeholders in the immigration ecosystem.