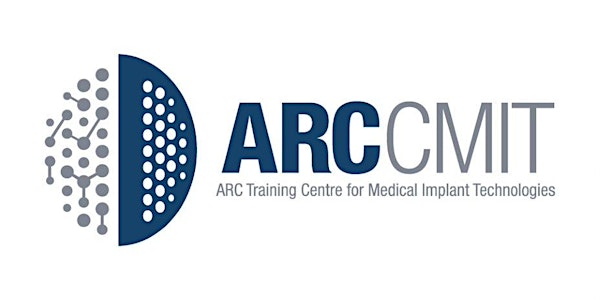 VIRTUAL PUBLIC LECTURE SERIES: Technology from a Clinician Perspective
ARC CMIT is pleased to present the lecture series on 'Technology from a Clinician Perspective'.
About this event
The Interesting Challenges of Craniofacial Surgery - If Only We Could.....
Webinar by Dr Jonathan Burge, Chief of Craniofacial Surgery, The Royal Children's Hospital, Melbourne.
As a craniofacial surgeon there are many challenges presented to us. These take the form of "one off" patient specific issues to ongoing practical issues in theatre. Additionally, there are a large number of important questions that would be ground-breaking if we could answer them. As medical practitioners we often feel there is a paucity of resources available that allow us to share our needs/frustrations with other specialties outside the direct medical field. The establishment of CMIT provides exactly the platform that is needed to help pave the way for such interaction and ultimate innovation as we have already seen within the short period it has been running. In this presentation, I hope to be able to offer an inside view of the craniofacial world and would very much welcome active feedback and discussion with regards to some of the challenges we see and possible solutions.
Speaker
Dr Jonathan Burge is chief of Craniofacial Surgery at The Royal Children's Hospital Melbourne. It is the largest craniofacial unit in the Southern Hemisphere performing in the region of 70-80 transcranial cases per year. He is Fellowship Director for the Cleft and Craniofacial Fellowship program which aims to train post graduate plastic surgeons from around the globe. He is a Senior Lecturer through The University of Melbourne. During non Covid times Jonathan took part in volunteer trips overseas to train surgeons and offer services to developing countries. Jonathan sees great benefit from collaborating with other skill sets to further the development of craniofacial and cleft surgery.
Prior to his career in medicine Jonathan was a practising veterinarian. His love for surgery motivated him to take on the 16 year journey to return to medical school and train as a plastic and reconstructive surgeon sub specialising in paediatric cleft and craniofacial surgery. He completed his Fellowship in paediatric craniofacial surgery at The Hospital for Sick Children in Toronto. He has been in a full time appointment at The Royal Children's Hospital since 2013.