Event Information
Refund Policy
Contact the organiser to request a refund.
Eventbrite's fee is nonrefundable.
Get ready to mix up a storm in this memorable Mixology experience, learning the basics of bartending whilst creating six classic cocktails!
About this Event
Love a good cocktail? Keen to learn some new tips and tricks to impress your friends with? Then this is the masterclass for you!
Welcome in the weekend as we take Happy Hour to the next level with our Mixology experience! In this enlightening and educational masterclass, our expert Mixologist will guide you through how to stock a basic bar comprising of the six basic spirits - Vodka, Gin, Whiskey, Tequila, Rum and Brandy. Our Mixologist will teach you how to mix up six classic cocktails from each spirit, whilst also giving you some fun facts behind the history of the cocktails and tips and tricks from world of bartending. You will also be guided through how to make some show-stopping garnishes that are sure to impress!
You are more than welcome to use whatever alcohol you might already have in your liquor cabinet, give all of the cocktails a shot or just come along for the ride and soak up the Mixology magic!
Here's whats lined up for your unforgettable evening:-
THE ESPRESSO MARTINI
Melbourne's beloved cocktail, the Espresso Martini is a cold, coffee-flavoured Vodka based cocktail, typically made with espresso coffee, coffee or chocolate liqueur, and sugar syrup.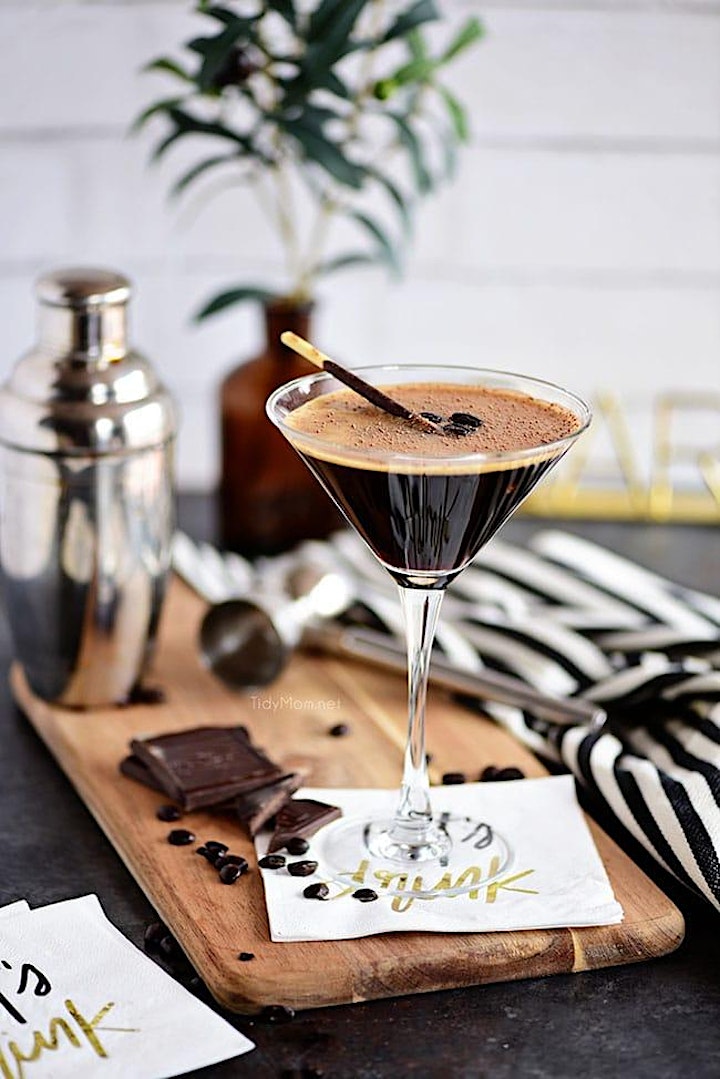 THE MOJITO
The perfect summer cocktail, the Mojito is a White Rum based cocktail which typically consists of sugar, lime juice, soda water, and mint. Its combination of sweetness, citrus, and herbaceous mint flavours is intended to complement the rum, and has made the mojito a popular summer drink.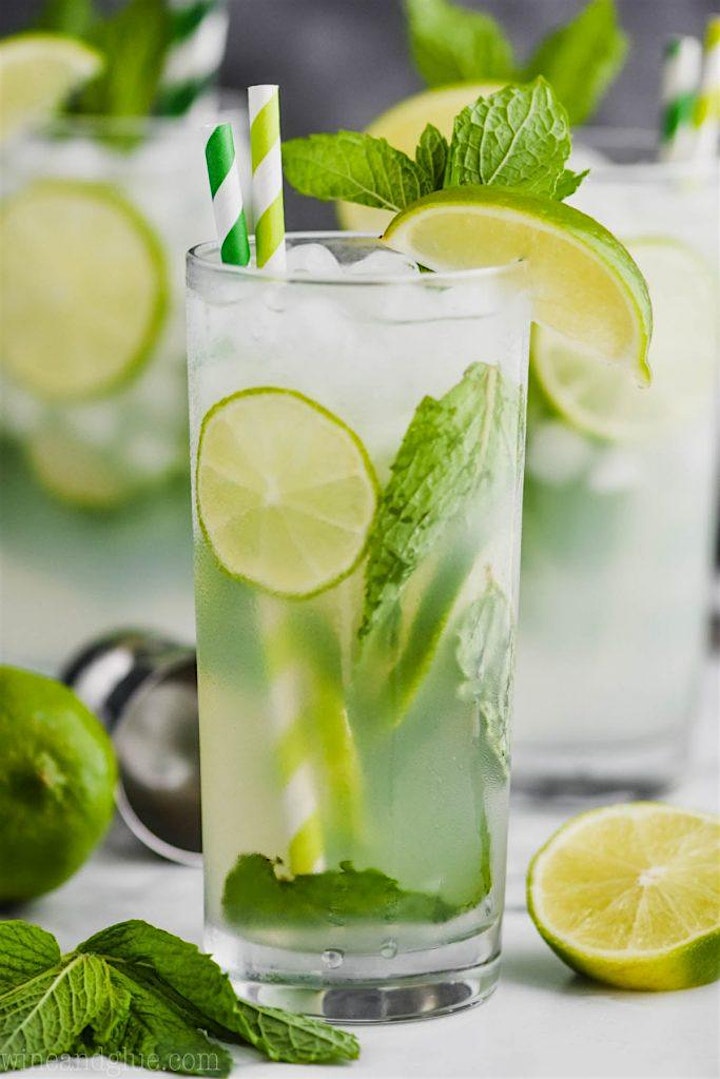 THE NEGRONI
The smoothest of smooth, the Negroni is a classic Italian aperitif écocktail, made of one part gin, one part vermouth rosso, and one part Campari, garnished with orange peel. A traditionally made Negroni is stirred, not shaken, and built over ice in an old-fashioned or rocks glass and garnished with a slice of orange.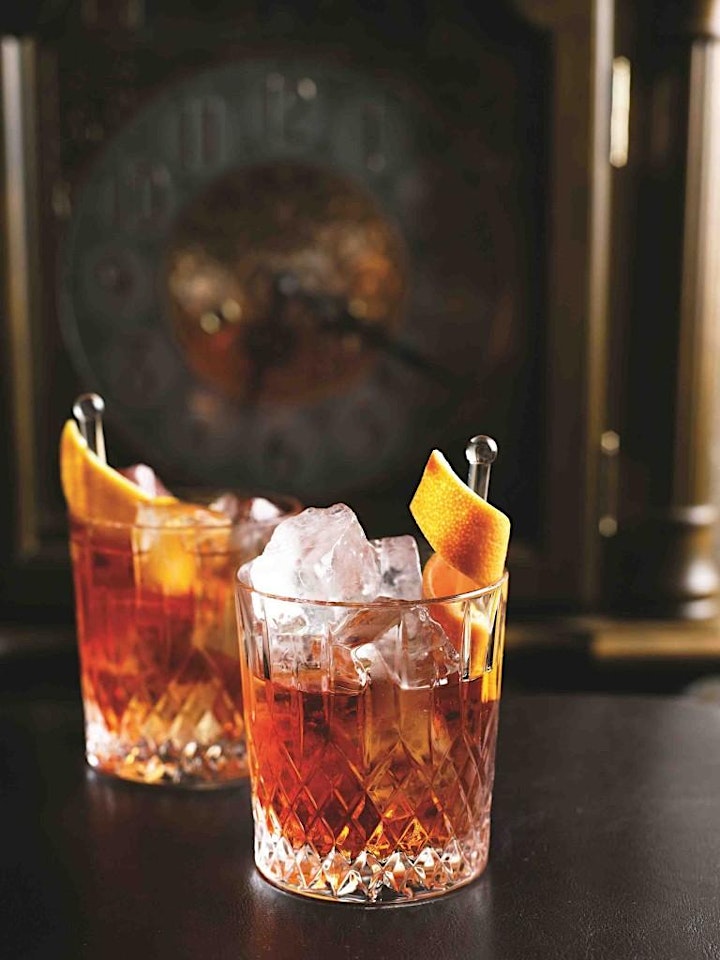 THE SIDE CAR
The sidecar is a cocktail traditionally made with cognac, orange liqueur and lemon juice. The cocktail is a direct descendant of the Brandy Crusta, a long-forgotten New Orleans drink that has enjoyed something of a comeback in the last couple of years.
How it got its name is a source of debate - both a French and English bar claim to have invented the combination of cognac, Cointreau and lemon juice for a customer who arrived at the location in the sidecar of a motorcycle.
Bar veteran Dale DeGroff, however, says the drink's name references the mixture that's left in the shaker after straining and served in a shot glass on the side. This little treat is called, that's right, a sidecar.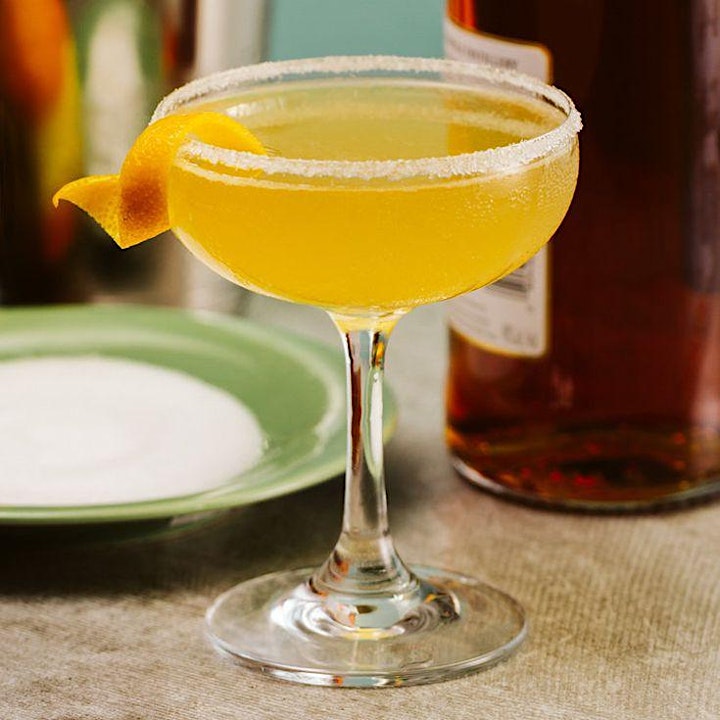 THE OLD FASHIONED
The Old Fashioned is one of the most venerable of cocktails, predating not only the motorcar but the presidency of Abe Lincoln. It is a whiskey based cocktail made by muddling sugar with bitters and water and garnishing with orange slice or zest and a maraschino cherry. It is traditionally served in an old fashioned glass, which also predated the "cocktail".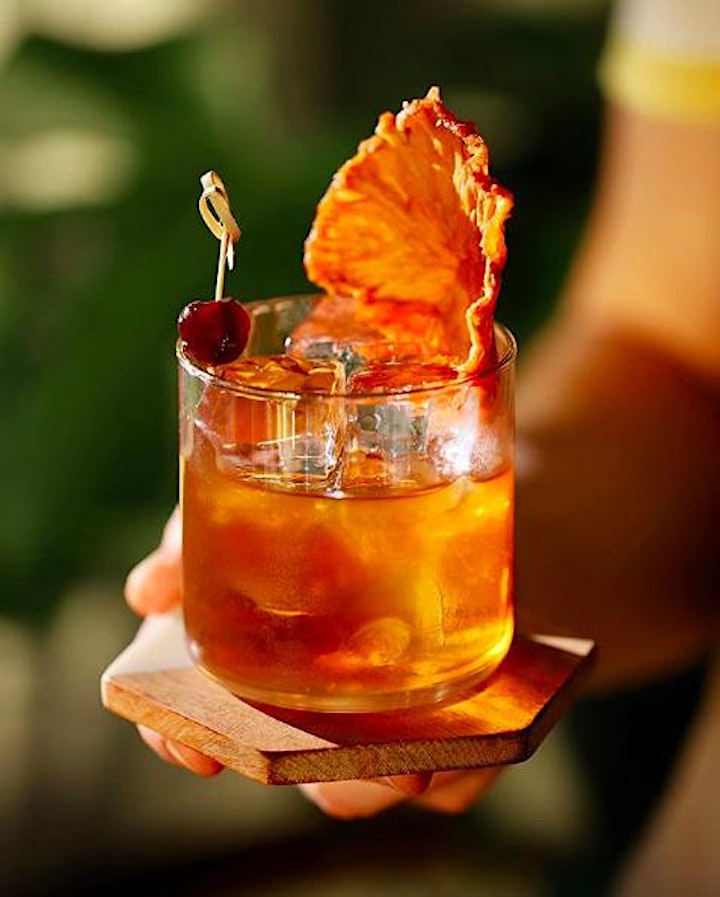 THE MARGARITA
A member of the sour family of cocktails, the Margarita is A Mexican cocktail renowned for its tart yet sweet flavour, and the briny hit of its salt-rimmed glass. In its simplest form, the classic Margarita is a blend of tequila, triple sec and fresh lime juice, and can be served shaken with ice, blended with ice, on the rocks or straight up.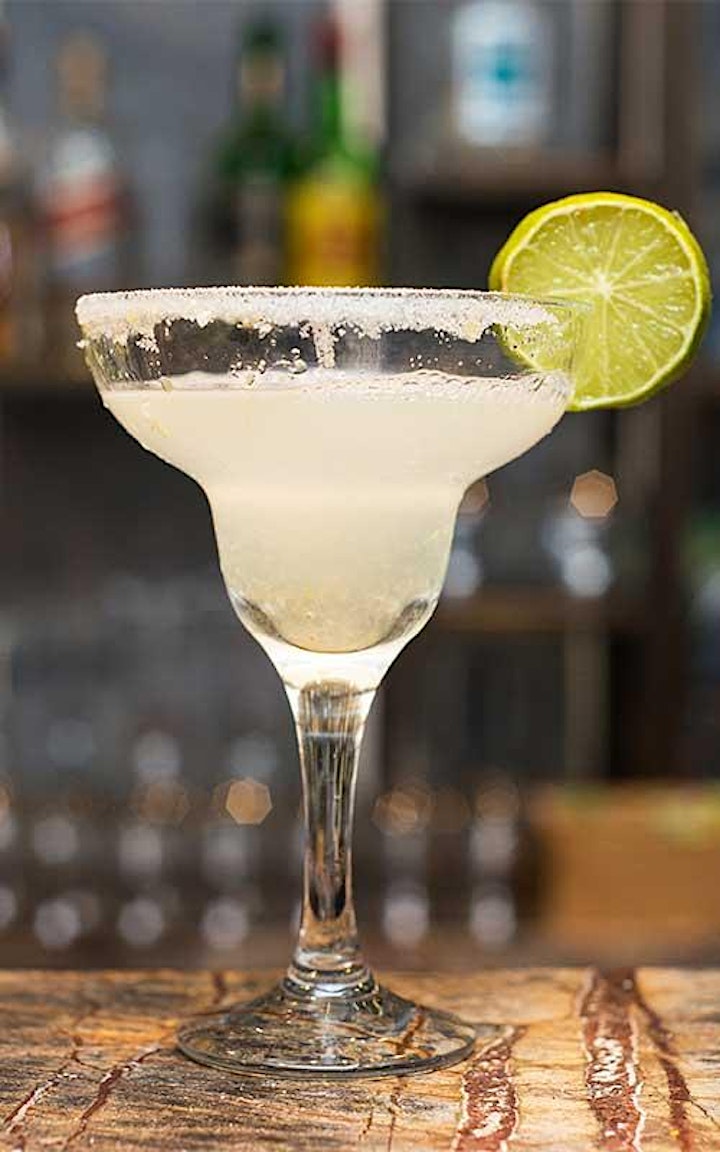 With the world divided in isolation, our mission is to work around the social distancing barrier and bring people together virtually in the comfort of your own home!
WHO: Just your fabulous self! Get ready to meet other like-minded people with a passion for cocktails for a delicious night in!
WHAT: Our interactive and friendly Zoom cooking classes are a great way to socialise, have a laugh and chat with some new people, whilst also refining your Mixology skills and learning how to dish up a delicious cocktail by our expert Mixology Instructor!
WHERE: From the comfort of your own home! All you need is access to Zoom on your device of choice and we will take care of the rest!
HOW: Once we have confirmation of your ticket purchase, we will send you all the necessary instructions including your Zoom meeting ID and password, a list of the ingredients you will need and the recipe for the evening!
Upon arriving to your Mixology class, we will welcome you and your fellow cocktail loving folk with an introduction and quick demonstration from our expert culinary instructor. You will then embark on your culinary adventure with the group whilst also having the opportunity to interact with our Chef Instructor throughout the evening and ask questions as you wish.
DRESS: We would love to make this experience as authentic as possible so feel free to impress with your home-styled hairdo and smart-casual, fun and fabulous attire!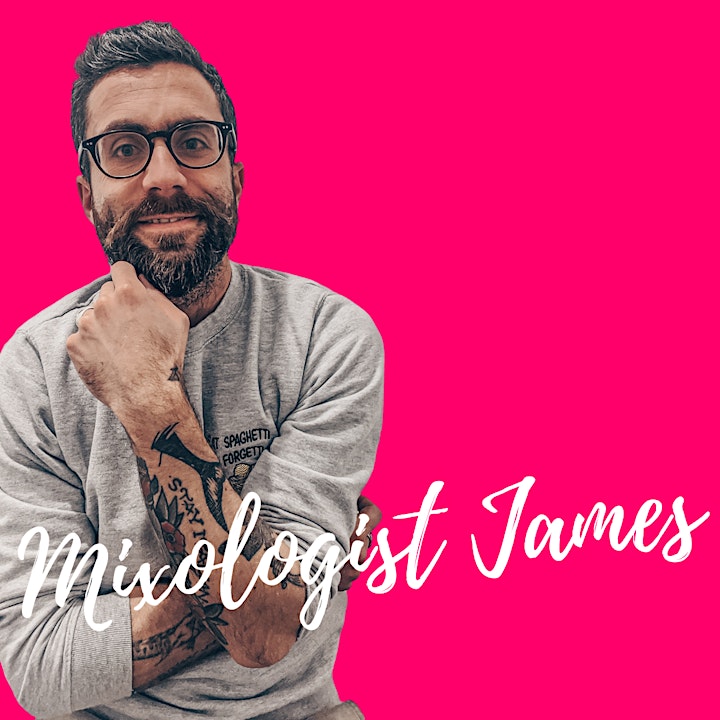 Your host this evening will be Italian Chef Instructor, Bartender, Photographer and Videographer James Califano. Born in beautiful Napoli, Chef James is always proud to share his Italian heritage and the culinary knowledge he learnt as a child from his Nonna to working in established institutions. After completing his Masters Degree in Law in Italy, Chef James decided to completely change the course of his life and move down under in pursuit of a new adventure. Having worked with the likes of David Jones Food Hall and Dan Murphy's, he continued pursuing his passion for food and beverage through creating the platform @italiansdownunder. This project shines the spotlight on to local produce and markets in Melbourne, integrating the fabric of Italian lifestyle whilst also promoting products Made in Italy.

Date and Time
Location
Refund Policy
Contact the organiser to request a refund.
Eventbrite's fee is nonrefundable.