Location
Hawthorn Arts Centre (Mayor's Room)
360 Burwood Road
Hawthorn, VIC 3122
Australia
An invitation-only gathering of Melbourne schools to discuss virtual learning experiences
About this event
Featuring a presentation on the current state of Virtual Reality/Augmented Reality technology and benchmark applications in the education sector from around the world, and an introduction to vyatra, an innovative new offering for Australian schools, of virtual learning journeys to iconic global places.
A light supper will be served.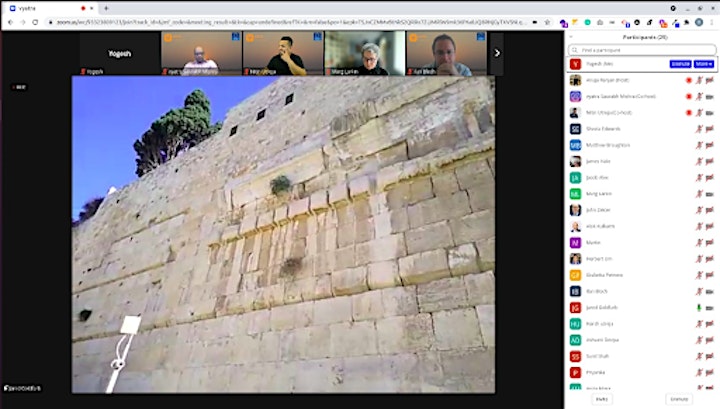 A sample screenshot of a real-time, interactive journey of the sacred sites of Jerusalem featuring accredited tour guides.