About this Event
Afterglow is a poetry of love born, lost and then regained. With meticulous and lyric detail, Laura Jan Shore examines her relationship with her husband from a myriad of angles like a painter contemplating the lifelines of her subject, conveying deeply felt emotion but without the shorthand of sentimentality. This is about love that endures beyond the confines of mortal time. By the author of Water Over Stone.
No one knows how many times we're born / or why, life after life, this joy and devastation. This is the mystery explored again and again in Laura Jan Shore's beautifully written and fully imagined poems that comprise Afterglow. She revisits her dead husband, and he revisits her in various guises, times, places and voices, each a facet of the many person-ed selves we are and have been to one another during this lifetime and into the next. The wisdom in these poems is startling and snaps us into and out of dream. Shore reminds us poem by poem: You know you're here to be /broken. Nothing to fix.
– Dorianne Laux, author, Only As the Day is Long: New and Selected
My ears throb / with listening. / Your silence, / my uproar.
Afterglow is at once a reckoning with loss and a celebration of what has been lost and the richness that remains. It honours a love story with two endings, the second one final. You will find raw grief transmuted into startling poems. Intertwined with death and its seismic aftermath are sensual pleasures recalled, humour alongside sorrow and anger, and a poignant portrait of one much-loved.
– Tricia Dearborn, author, Autobiochemistry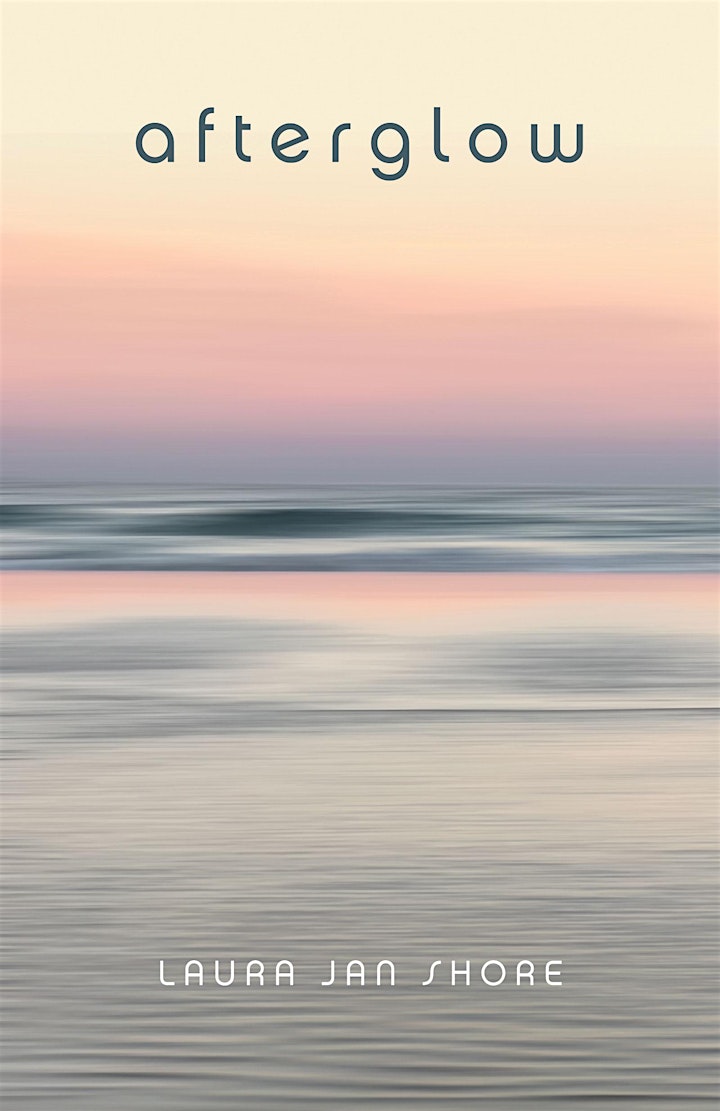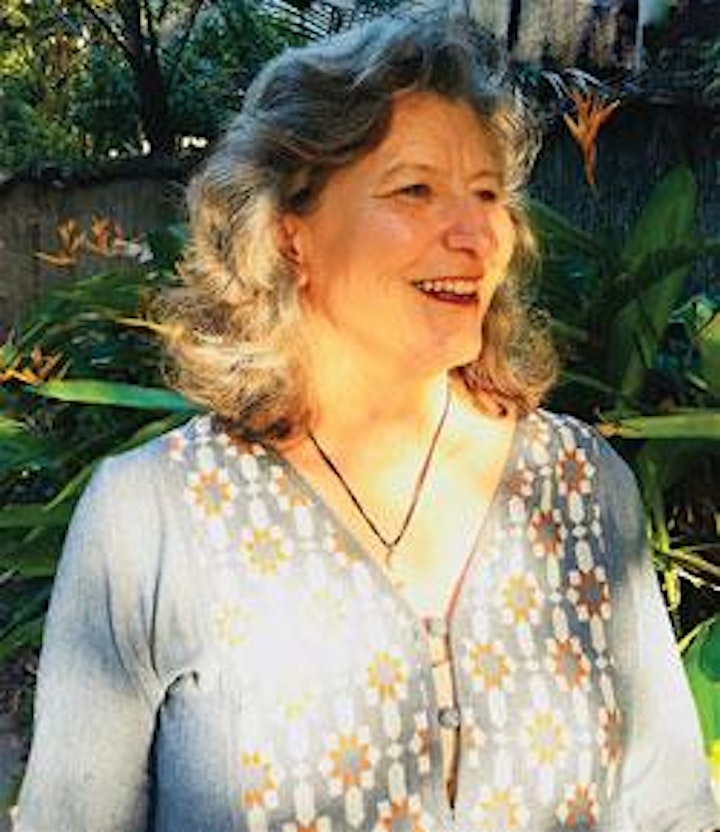 Born in the UK, raised in the US, Laura Jan Shore immigrated to Australia in 1996 and has lived on the Far North Coast of New South Wales ever since. Her previous poetry collections include Breathworks (Dangerously Poetic Press, 2002) and Water over Stone, IP Picks Best Poetry 2011, Interactive Press. Her YA novel, The Sacred Moon Tree (Bradbury Press, 1986) was nominated for the Washington Irving Children's Book Award. Her work has been published in anthologies and literary journals on four continents including in Aesthetica, Magma and The Best Australian Poems (2013).
Her readings have included Poetica on Radio National, The Brett Whitely reading series, the Hudson Valley Writers Center in NY, Perth Poetry Club, the Sydney Writers Festival, Byron Bay Writers Festival and Queensland Poetry Festival. She's held residencies at New Pacific Studio, New Zealand, KSP Writers Centre in Perth, Varuna in the Blue Mts. and the Poets on Wheels tour, 2003.
President of Dangerously Poetic Press, she co-edited 13 books and has facilitated poetry readings since 2000. She has been teaching creative writing and poetry since 1980.
After her husband's sudden death, she felt compelled to piece together the mosaic of contradictions—his enigmatic character and the love that saw them through: marriage, divorce, five years on separate continents and then re-marriage for an additional thirteen years. To write about this, she needed support. She enrolled in the MFA program at Pacific University, Portland, Oregon where she had the privilege to work with some of her favourite poets such as: Dorianne Laux, Joseph Millar, Sandra Alcosser, Kwame Dawes and Ellen Bass. In June, 2019 she received her MFA in Creative Writing and completed the manuscript for Afterglow.