Virtual Exploration Info Webinar
Join Duke of Ed Vic as we think outside the traditional AJ box to help you navigate virtual or semi-virtual Adventurous Journeys
About this event
As Victorian Award Leaders' ability to deliver traditional Adventurous Journeys remain limited, the Duke of Ed Vic Programs & Engagement team are continually striving to ensure you are equipped to support Participant's Award Journeys.
The Virtual Bronze Exploration (VBE) and Virtual Silver Exploration (VSE) are accessible options to Participants despite current circumstances. As with the traditional AJ, they aim to develop teamwork, problem solving, cooperation, and planning skills, allowing Participants to work together to overcome challenges in a team setting whilst adhering to local COVID-19 restrictions. These and further temporary changes will be discussed.
Join fellow Award Leaders from across Victoria on Tuesday 19th October from 4:30pm - 5:30pm and learn about VBE and VSE approaches, logistics, delivery and resources designed especially for a virtual or semi-virtual environment. This is a free event.
Last year's webinar on Virtual Explorations was a great success and allowed many Award Leaders to support their Participants to Award completion despite the ongoing restrictions. Whether you attended last year's webinar and are looking for an update or are new to the idea of a Virtual Exploration, all Award Leaders are highly encouraged to attend.
We look forward to seeing you there!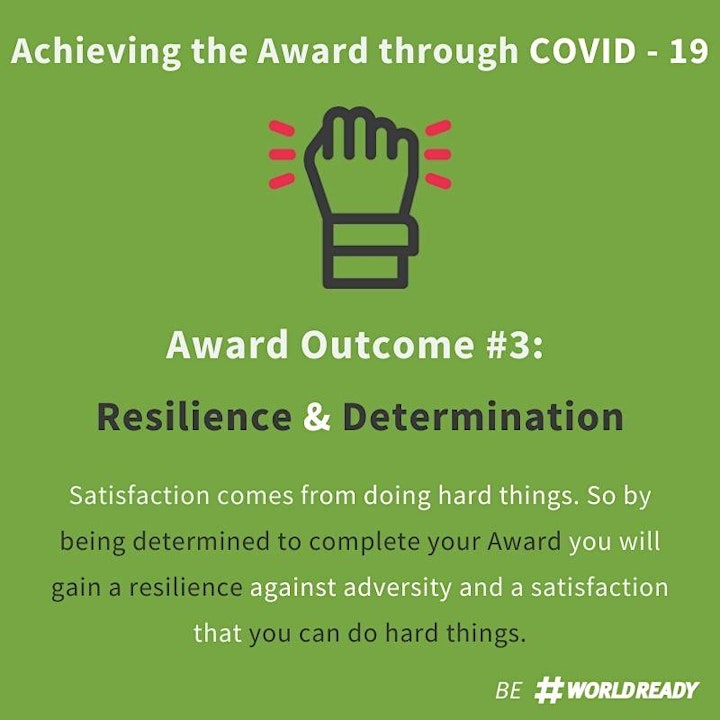 Organiser of Virtual Exploration Info Webinar
We believe that there has never been a more critical time to engage and equip our young people to create a better future. All young people deserve the opportunity to become confident in their abilities, to build authentic connections as active citizens and to tap into their potential, regardless of their background, circumstance or abilities. Learn more about our programs, workshops and training here.