About this Event
Please join us for City of Melbourne's first ever Virtual Canopy Green Roof Forum as we launch City of Melbourne's Green Factor Tool.
The Melbourne Green Factor Tool is an Australian-first online green infrastructure assessment tool aimed at landscape designers and architects, planners and developers. It has been developed to help aid better inclusion and implementation of high quality greening in new buildings, and to provide a metric for projects to benchmark their Green Infrastructure credentials. Green Factor rewards good design that addresses a range of environmental and social functions and benefits, backed up by the latest Green Infrastructure research.
This Canopy will be hosted online, with a welcome from Councillor Cathy Oke, as well as presentations from City of Melbourne's Green Infrastructure team, our research partner from the University of Melbourne and a discussion of the tools potential application from Jock Gammon of Junglefy. There will be also be an opportunity for a Q&A.
This virtual Canopy will be an opportunity for planners, architects, designers and developers to see the Green Factor Tool for the first time, as well as an invitation to test it on future projects.
Even if you are not an industry member, this is an exciting chance to see how City of Melbourne envisages the future of greening across our city and beyond.
Broadcast Link
If you have not registered, you can still watch the Virtual Canopy Forum via the link below:
Please remember to register or login to YouTube if you'd like to ask questions to our presenters.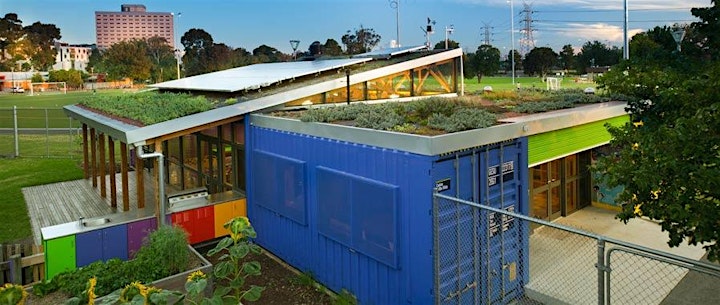 FAQ
Will this event be recorded?
Yes, a recorded copy of this event will be available for distribution afterwards. Please email greeningmelbourne@melbourne.vic.gov.au for further information.
Is there a limit on how many people can join the live event?
No! Anyone is welcome to join this event which will be broadcast via YouTube. Please share this event with friends and colleagues.
Do I need a camera or microphone to participate?
No, as this event will be broadcast via YouTube, you only need a computer, mobile phone or tablet and a working internet connection. Your face and voice will not be broadcast at any time and you can ask questions through the moderated comments section.
I'm having issues accessing the live event, who should I contact?
If you are having problems, please contact greeningmelbourne@melbourne.vic.gov.au. Please be aware that we may not be able to assist you immediately but can send you a recorded copy of the event afterwards.
City of Melbourne's Gardens For Wildlife
Gardens for Wildlife Melbourne aims to inspire Melburnians to make space for nature in the city.
Anyone residing within the municipality can sign up for a garden visit, where our volunteer garden guides will have a look at your space and advise on how to make it more wildlife-friendly.
Participating gardens get a voucher for free tubestock plants from Bili nursery.
While social isolation measures are in place, we are conducting visits virtually and Bili nursery are still open for plant pick-up, so now is the perfect time to start encouraging wildlife onto your patch.
If you're interested in having your garden (or balcony, or apartment complex) assessed by our volunteers, or you are interested in volunteering with the program, please email nature@melbourne.vic.gov.au.
You can find more information at melbourne.vic.gov.au