Join us for Virtual Book Club where we will be discussing 'Going Under' by Sonia Henry with fellow readers.
About this Event
This month we will be reading Going Under by Sonia Henry which you can access in eBook and eAudio through RBdigital with your library membership.
All books chosen for Virtual Book Club are always available in RBdigital - which means that you can download and read them anytime.
Going Under by Sonia Henry
Blurb:
Dr Katarina 'Kitty' Holliday thought once she finished medical school and found gainful employment at one of Sydney's best teaching hospitals that her dream was just beginning. The hard years, she thought, were finally over.
But Kitty is in for a rude shock. Between trying to survive on the ward, in the operating theatre and in the emergency department without killing any of her patients or going under herself, Kitty finds herself facing situations that rock her very understanding of the vocation to which she intends to devote her life.
Going Under is a rare insight into the world of a trainee female medic that takes an unflinching look at the reality of being a doctor. It explores the big themes - life, death, power and love - through the eyes of Dr Holliday as she loses her identity and nearly her mind in the pressure-cooker world of the hospital. But it is also there that Kitty might find her own redemption and finally know herself for the first time. Darkly funny, sexy, moving and shocking, Going Under will grip you from the opening page and never let you go.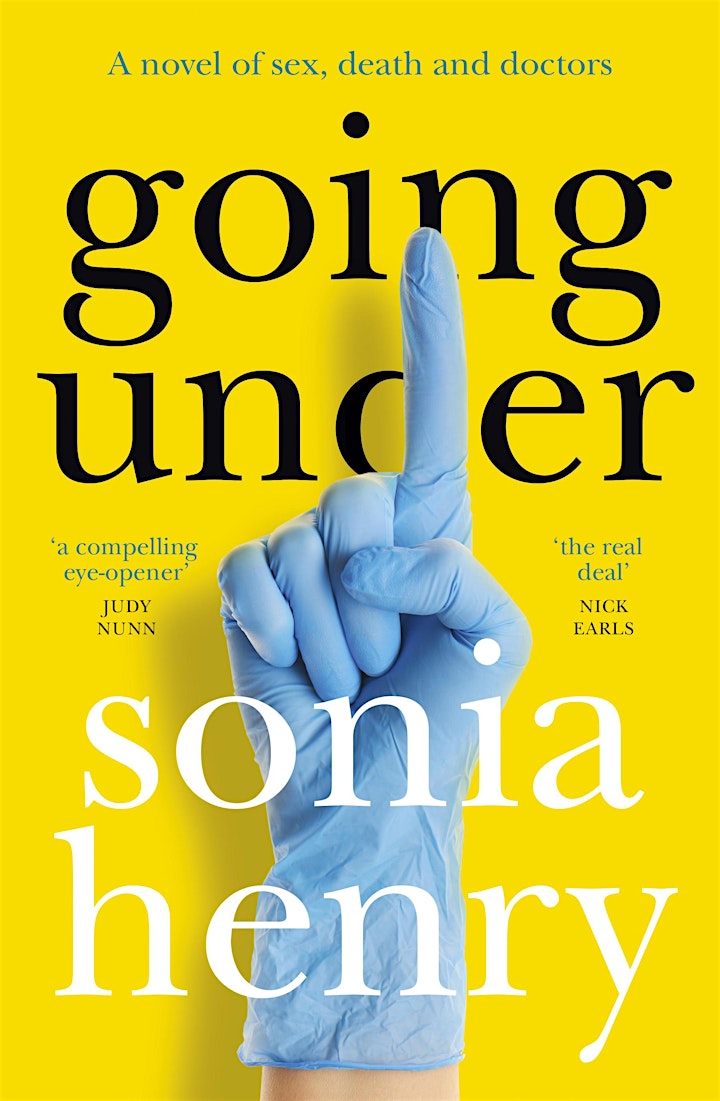 Please contact the Adult Programs Team at Wyndham City Libraries on (03) 8734 2600 if you have any access requirements to participate in this session.
This Library program/event is being administered by Wyndham City Council using an event booking platform provided by a third party, EventBrite. Any personal information you submit when registering will be stored and processed by EventBrite in accordance with its Privacy Policy. Please note that EventBrite is a US based organisation, and your data will be held in US servers located outside of Australia. By registering for the program/event, you are agreeing to EventBrite's Privacy Policy.