Description
DUE TO COVID-19, WE HAVE HAD TO POSTPONE THIS CLASS. WILL WILL BE IN CONTACT WITH A NEW DATE AND TIME FOR THIS EVENT AS SOON AS WE HAVE THE OPPORTUNITY TO DO SO.
Come and prepare a vibrant, fresh and perfectly balanced Vietnamese meal with Lisa Diep who will share her recipes, secrets and passion for cooking from her homeland.
'Friday evenings in Lisa's family can often be described as enjoyable chaos. Her mother prepares a sit-down dinner for more than 20 family members, as the close-knit group gather to celebrate the end of a working week.'
The Menu
Papaya Salad with Prawn and Pork Belly
Chicken Pho (Pressure Cooker style)
Usually cooked over many hours, Lisa is going to show you how to create this flavoursome Vietnamese Classic in a pressure cooker, you will be amazed at how easy it is
Banh Cuon Filled homemade rice noodles with pork and mushroom
Learn the art of making these rice noodles from scratch, prepare the batter, create delicate thin sheets ready to fill and eat!
Vegetarian Banh Cuon, Filled homemade rice noodles with mushroom and tofu
Vietnamese Dipping Sauces Hoisin and Peanut / Ginger / Garlic
What's does this course cover?
- A 3-hour hands-on experience that exposes you to key knife skills
- How to use a Pressure Cooker, see how useful it can be in the everyday kitchen to help create amazing flavours
- Lisa's knowledge and passion for Vietnamese cuisine and her knowledge of the fine art of balancing these delicate flavours
- A delicious Vietnamese feast and a glass of wine
About Lisa
Lisa was selected to be in the top 24 contestants for MasterChef 2018 season marking the shows 10th anniversary. Little did she know that she would experience one of the best culinary adventures in a lifetime - from masterclasses with Nigella Lawson, cooking a service challenge with Gordon Ramsay to cooking on Maggie Beer's Farm in the Barossa Valley.
Since leaving the show she has been busy with cooking demonstrations, cooking lessons & catering sharing her passion for South-East Asian cuisine. Her speciality lies in combining flavours of traditional Vietnamese cooking with a modern twist!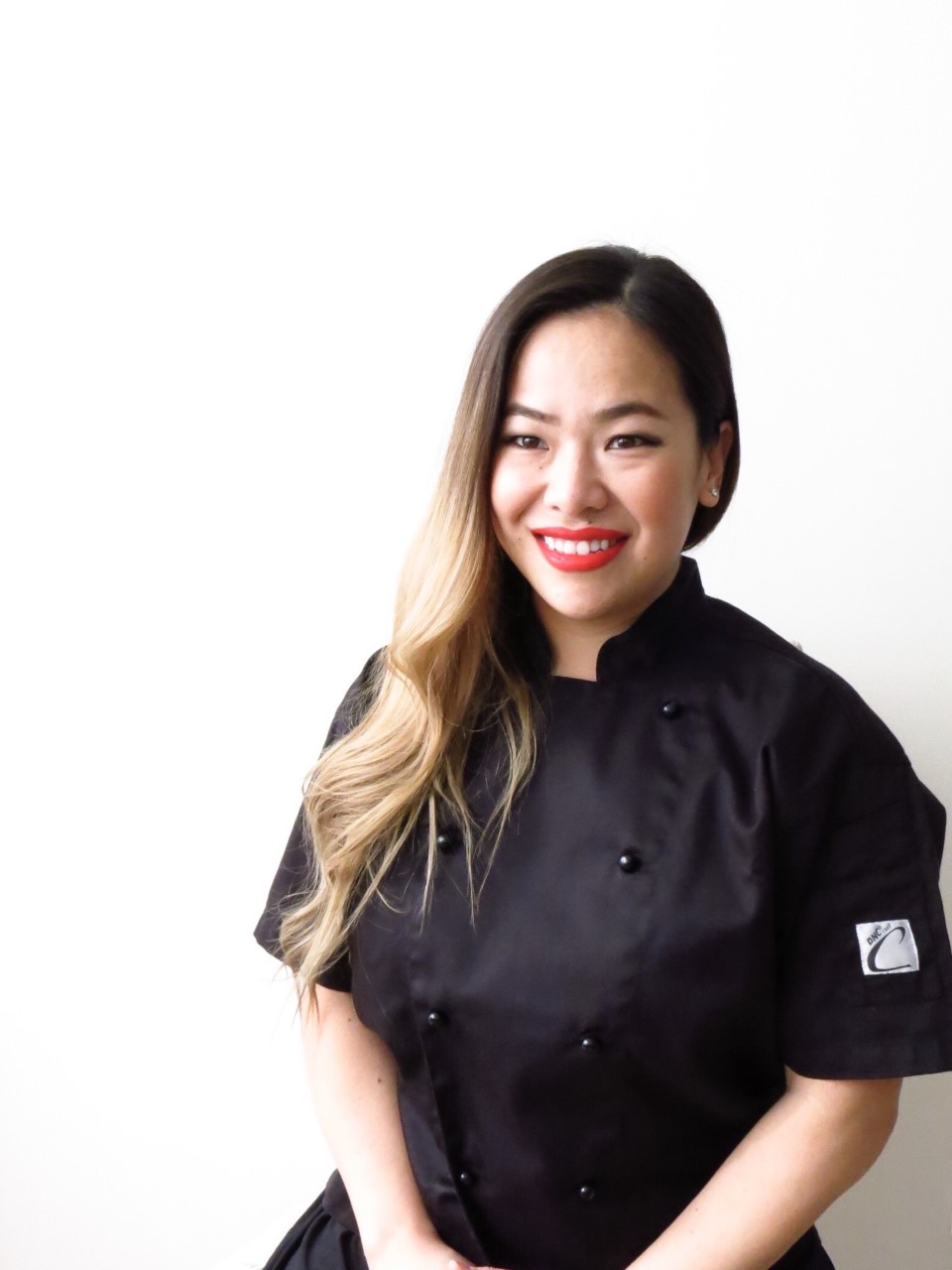 FAQs
To do list!
- Wear closed toed shoes (no 6-inch heels ladies!)
- Please tie back long hair
- Arrive early as the class will start on time (there's a lot to fit in!)
- Save the environment and bring a container in case of leftovers
We love Planet Earth
The Cooking School believes in recycling, reducing waste and reusing where possible. All food waste is collected by an organic recycling company that converts the waste into reusable energy.
Parking
St Margaret's Car Park at 417-435 Bourke Street, Surry Hills is a great option for parking with 80 spaces available and a 5-minute walk from the Cooking School. Casual parking rates after 5pm are $4/hour.
https://goo.gl/maps/wjqrwSKXBFF2
Booking Conditions:
Cancellations are non-refundable.
A change in personal circumstances does not entitle a ticket holder to return or exchange a ticket.
All bookings are confirmed on receipt of full payment and if a seat is available.
Reservations may be transferred to other classes with 30 days notice.
If you are unable to attend a reserved booking, you are welcome to send someone else in your place.
Reservations for classes and events close 30 minutes prior to the start time.
All classes and events require closed-in shoes.
The Essential Ingredient reserves the right to alter or cancel a class. Every effort is made to contact and accommodate guests in the event of alterations or cancellations. If a class is cancelled or moved to a date and/or time you are unavailable, you are entitled to a full refund.
Please inform staff of any dietary requirements whilst making a booking, we will attempt to accommodate you to the best of our abilities. Please contact us on 02 9555 8300.
Click here to view our full terms and conditions.


Proudly sponsored by: