This is a story based on a conversation between two men who meet in Hanoi and reflect on their experiences as opponents of the Vietnam War
About this event
Vietnam: A War Revisited
Hanoi traffic flows continuously so waiting for a break is pointless. Watching other pedestrians cross is the quickest way to acquire the technique for making safe passage. Stepping out into the jumble of fast moving vehicles is the only way forward, the crossing akin to fording a river as traffic, mainly motorbikes, swirls past like water.
After few days, I felt comfortable and could spot a new arrival in an instant. They looked troubled, standing by the side of a busy road waiting for an opportunity that never seemed to come. This was how I met Graeme Kemp.
Graeme stood beside busy Hàng Quat. He wore a Waratahs' Rugby T-shirt, his reluctance obvious as he waited for a break. Someone from my generation, I surmised, and a bit of a traveller lacking the glutton's paunch of more sedentary westerners.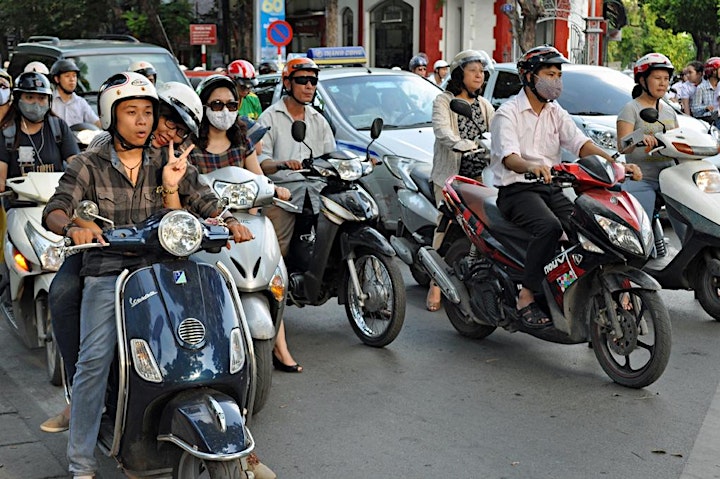 This story is from my published collection, Seen and unseen: a century of stories from Asia and the Pacific.