Description
Our July workshop in this short video: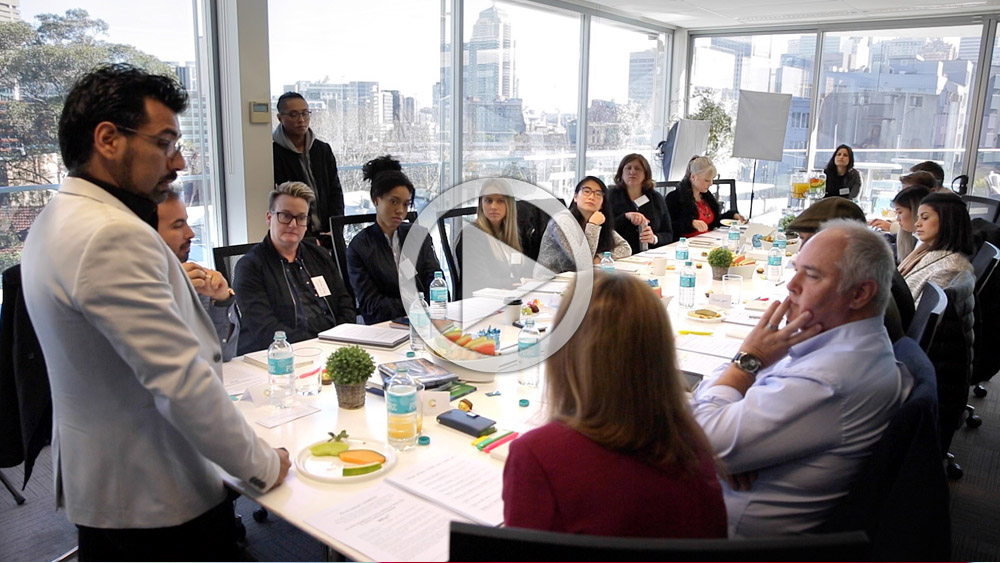 Our June workshop in this short video: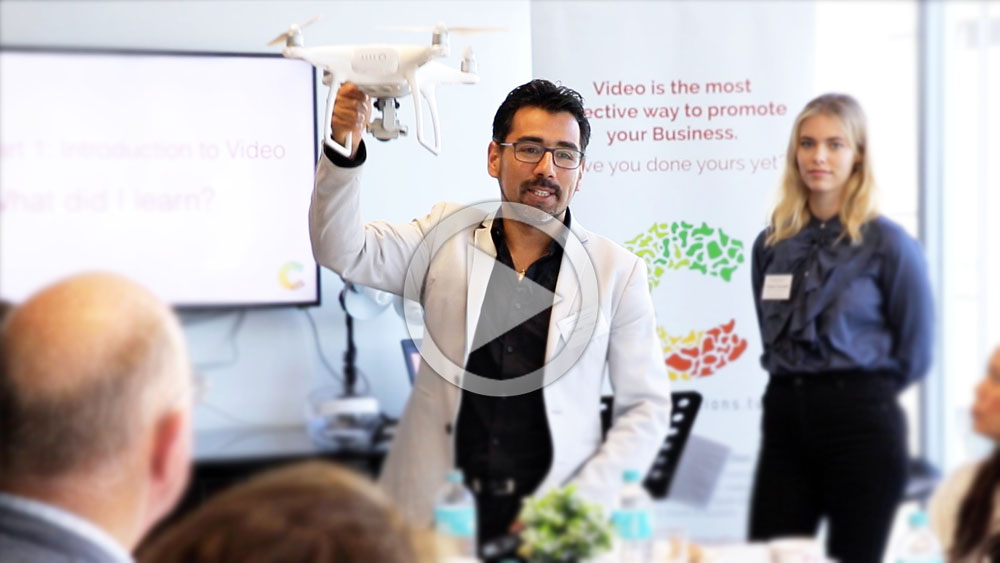 EXCLUSIVE WORKSHOP WITH LIMITED SEATS
Today, video is a must have component of any social media and marketing strategy. Video combined with social media is a powerful lead generation tool, but to work, it has to be done strategically.
We'd like to invite you to an exclusive workshop to learn how to strategically implement video in your business and start your own 12 month lead generation engine using the power of video and social media.
You'll learn a framework to understand how video works and easy to implement techniques you and your team can use to make your own videos.
You'll leave this half day workshop with a 12 month video strategy for social media and the knowledge to get started and implement it yourself.
This exclusive workshop has limited seats and is designed for business owners, leaders and marketers.
Delivered by the industry expert Cristian Trujillo, director at CreativeCreations.tv
Book your seat today!
Discover how video can help you:
- Increase client engagement
- Increase conversion rate
- Generate more leads
You will learn:
- How video works
- How to strategically implement video in your organisation
- How to start a lead generation engine with video and social media
- Techniques to make your own videos for social media
Workshop Content:

Part 1: Introduction to Video
- Learn how video works and why it's the most effective tool to promote your business
- Demystify video as a tool and learn why quality is vital to an effective video
- Understand how video engages on Auditory, Visual and Kinaesthetic levels
- Difference between animation videos and videos with real people
- Learn how video can support your entire organisation - not just marketing and sales

Part 2: Video Framework for Marketing
- Learn a framework to use video strategically in your marketing and sales
- Understand how video helps you increase conversion rate and generate leads
- Learn about different types of video productions and their specific use

Part 3: Lead Generation Using Video on Social Media
- Learn how educational videos can position you as the expert in your industry
- Learn how to design a 12 month video strategy for social media
- Learn how to structure your content to produce 1 educational video a week for 12 months

Part 4: Techniques and Tips to Film Videos
- Learn how to maximise the use of your resources to produce your own social media videos
- Learn how to structure your content and write your own scripts
- Learn about the available tools and how to put together an affordable filming kit
- Understand how light works and how to get the most out of it
- Learn how to achieve the best sound with what you have
Cristian Trujillo - Expert Video Producer and Strategist | Founder at CreativeCreations.tv
www.CreativeCreations.tv
Address: Level 3, 1 Buckingham Street, Surry Hills NSW 2010 (opposite Central train station)