Description
Low budget but high-concept Video Project screens audiovisual work developed by students through their final year. Set with the ambitious task of creating an entire film students research, create and develop entirely new projects that explore narrative storytelling and experiment with cinematic form with surprising and enthralling results!
FREE
Reserve your seat
Finding us
Io Myers Studio is located at the entrance to Gate 2 High St, Kensington. Look for the Creative Practice Lab neon sign in our foyer windows.
Parking
There is limited parking in the Gate 2 area around Io Myers Studio but free parking is available from 6:30pm in the car park next to NIDA accessed through Day Ave.
Links
More information on getting to UNSW.
Download a campus map. (PDF)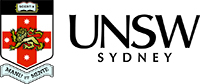 Produced by the UNSW Creative Practice Lab
Date and Time
Location
Ritchie Theatre, UNSW Kensington Campus
Library Road
Kensington, NSW 2033
Australia