Learn how to plan, produce and publish engaging videos with your smartphone to reach more clients and save money. Great for beginners.
About this event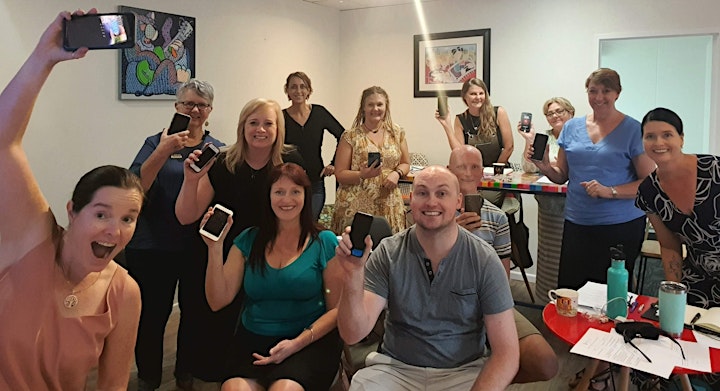 *This workshop is limited to a small group for a more personalised experience and to be COVID safe.
Video is dominating social media and if you're not creating videos, it's hard to compete.
Connect with your target audience and share your stories, products and services in a way that engages. Your trainers share almost 60 years of media industry experience. Kirsty Nancarrow and Suzie Cray from eMotion Video Training & Production deliver simple tips and techniques to create great video content to move your audience to action.
SKILLS YOU WILL LEARN:
- The importance of connecting emotionally with your audience
- The 3 stages of production (pre-production, production and post-production)
- How to choose the right shots: composition and angles, video sequences, lighting and audio essentials.
- Presenting yourself on camera and how to look your best (and reduce nerves)
- Pro-tips for shooting video on a smartphone
- Time-saving editing apps on your phone both FREE and paid
- Tricks of the trade to make your videos look professional
- Editing 101: Importing and exporting video clips, trimming, music selection, video and audio post-production basics
- The different types of videos you can make to promote your organisation/cause
- and much much more!
PRIVATE WORKSHOPS
This workshop can be run privately for small or big organisations to focus exclusively on your needs. Get in touch for an obligation-free discussion sales@emotionvideo.com.au.
WHO SHOULD ATTEND?
You! If you are using social media for business or persoanl but are not using video marketing.
You! If you or your organisation want to know how cost-effective and fun creating your own video content can be.
You! If you want to capture potential customers without having had years of experience in video editing and scriptwriting, or buying thousands of dollars of equipment.
You! If you could do with some professional advice from two highly-regarded women who have been in the media industry for almost 60 years collectively.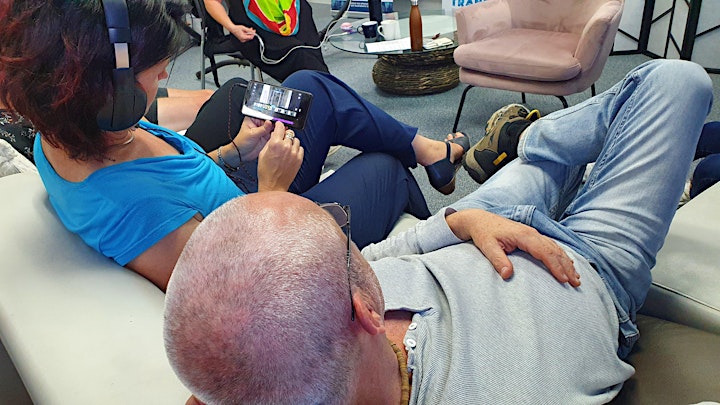 WHAT GRADUATES SAY
If you are a small business owner who needs professional-looking videos for marketing but can't afford to outsource your video production to professionals, then this is the course for you. The course is one of the smartest investments I have made in my business. It was very affordable compared to other training courses, and the editing software is easy to download and use. I am confident that I will save my business many thousands of dollars by being able to make my own marketing videos. I would highly recommend this course to any business owner who uses digital marketing and/or social media to attract customers to their business. Thank you Kirsty & Suzie for delivering such a well structured and personalised training course. Charmaine Saunders - Managing Director, Mainie Australia ⭐️⭐️⭐️⭐️⭐️
I really enjoyed getting advice from industry professionals. That felt like a privilege. I liked that the course was really engaging and that it went over some of the absolute basics just to keep in mind that I might have otherwise taken for granted. I'm very excited that I will now be able to create my own short videos. Meg Addison - Collier Family Law
'If you are looking to up-skill in video making and marketing, Suzie and Kirsty's workshop is the place to be! I recently attended one of their beginner's marketing courses and it was so great learning new skills to help with video editing and marketing. Thank you Kirsty and Suzie for sharing your knowledge, I'm on the 'rode' to becoming a pro videographer. 😉Seiji Gabey - Workshop Participant & Entrepreneur
LOCATION