Video Marketing with Google+ Discussion

Thursday, 4 September 2014 from 7:00 pm to 7:30 pm (AEST)
Event Details
Video can seriously help you gain Credibility and Website ranking !

Learn Business Owners use Google Hangouts
to Quick and Easy 
Create and Upload Videos
at the Click of a Button 
with Google's Best Kept Secret:
Google Hangouts 
Come and join us LIVE for this Interview Discussion on how Google Hangouts works for a variety of Business Owners
The Google+ Tools you will hear about:
Why Video and Where

Your Google+ Page and Set Up 

How Google+ and You Tube Connect 

What is Google Hangouts on Air

Google Hangouts Toolbox
Google Hangouts lets you talk to your customers, organise conferences or seminars, market your business and more...


Thursday, 4th of September,
7pm to 7:30pm Online
 REGISTER NOW even if you Can't attend live, you will be sent the link to the recording to watch it in your own time
Join, Sigrid de Kaste,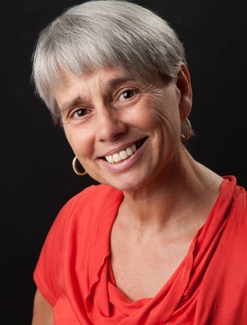 Marketing Specialist with
Stickybeak Marketing
a local Brisbane Business....Sigrid will share up-to-date information on Google+ for your Marketing and how using Google Hangouts on Air gets you more sales
Sigrid has worked with a great variety of Industries both as Business Mentor and Marketing Professional, drawing on personal and professional experience as business owner of several retail businesses herself
Discuss Google Hangouts with: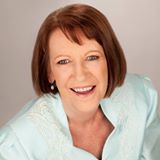 Maureen Hamilton: 
Maureen Hamilton is a published author, speaker and Integrated Neuro-Linguistic Programming Master Practitioner, Hypnotherapist and Demartini Method Facilitator. Maureen has previously worked in many areas of health in Australia as well as overseas. Her health background includes training in general and midwifery nursing, mental health and children's behavioural issues (including the effects of emotional trauma especially in children).
Andrew Warnes: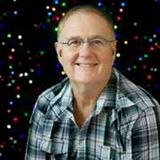 At Andrew's psychic readings, Many clients came direction-less----no passion and "dead/faded" dreams. Although Andrew's reading were very valuable, and could help give them temporary hope -- he couldn't offer them LASTING change with purely a psychic reading. In his life coaching sessions, he felt out of place to use his intuition -- and although they left with tools to make real change -- they didn't have the specific, customised advice that a psychic reading could achieve.
Dr Jannah Baker: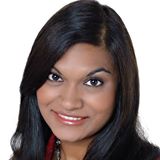 Prior to being a workshop leader in NLP, Sales and Marketing, Dr. Jannah qualified in medicine and surgery at an early age, and has 14 years of experience in clinical practice and medical research and is completing a PhD. She has published widely in medical journals and is referenced in international guidelines for her work on non-surgical treatment for endometrial cancer. She is an expert on self-empowerment, social influence and persuasion, and runs self-empowerment workshops ranging from Self-Hypnosis, Create Your Future techniques, and accreditation for new Hypnotherapists.
Organiser
IF YOU WANT YOUR BUSINESS TO IMPROVE YOU MUST CREATE CHANGE
 ...that means, in today's market you need a Radically Different Approach to Marketing:
Start with Building a Book that Explodes your Marketing and Delivers High Quality leads to build your Business and Authority