VIDEO CONFERENCE | WA - Keep Freight Moving COVID-19 Response
Event Information
Location
Zoom Video Conference
Australia
Description
The French-Australian Chamber of Commerce & Industry WA Chapter is pleased to launch its 2020 Transport & Infrastructure Series with a video conference dedicated to understanding the COVID-19 impact on logistics. Join us on Wednesday 3 June at 11:00 am.
The WA Supply Chain Covid Response Group (Western Australia, Western Roads Federation, Northern Territory Road Transport Association and the Freight and Logistics Council of WA (FLCWA)) have released a COVID-19 Business Response Survey to better understand the impact of COVID-19 on all aspects of the freight, logistics and transport supply chain and its workforce.
Lead by Nicole Lockwood, Chair of FLCWA, The Group covers all aspects of the supply chain including shipping, road, rail, air and workforce to ensure the safety of workers in the freight network and secure the supply of essential goods to communities across WA. The Group also provides a single source of information to the Government and its departments' agencies seeking information or planning solutions for emerging problems in the freight sector.
Nicole's presentation will provide an outlook on the situation and the challenges Covid-19 to keep freight moving.
The presentation will be followed by a Q&A session.
Please join us on Wednesday 3 June at 11:00 am AWST!
OUR SPEAKER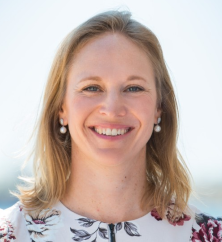 Nicole Lockwood | Deputy Chairperson, Infrastructure WA

Nicole was appointed as Deputy Chairperson of Infrastructure WA in July 2019. With a background in law and regional economic development, she works with the Government and the private sector to develop long-term infrastructure plans to secure the future prosperity and livability of our cities and regions.
Nicole is the Independent Chair of the Westport Taskforce charged with planning the infrastructure to drive the freight future of Western Australia's South West for the next 50 years and beyond.
She is also the Chair of the Freight and Logistics Council and a Board member of the Water Corporation. Nicole chairs MNG and the Sienna Wood Joint Venture and is the Deputy Chair of Leadership WA.
---
Registrants will receive a link to join the webinar 30 min prior to the event.
Date and Time
Location
Zoom Video Conference
Australia