Victorian Spatial Summit

Friday, 1 September 2017 from 8:30 am to 6:30 pm (AEST)
Event Details
We are excited to bring you a full-day program with two streams, vendors, and Keynote speakers.
8:30 - 8:45am   Registration for Spatial Summit - 115 Cotham Road, KEW, VIC


8:45 - 9:00 Welcome and Opening Remarks – Gaby Van Wyk, President, SSSI

9:00 - 9:30 KEYNOTE: The Changing Face of Surveying - Challenges Our Ability To Adapt, Craig Sandy, Surveyor General of Victoria

Technology is changing the current environment. The rate of change is at least 10 times greater now than when many of us joined the surveying and spatial sciences profession.

This presentation explores the current changes in our world, our community and our profession.  It will explore opportunities available for our profession, and leave the audience with a number of questions to ponder as a profession.


 

9:30 - 10:00 KEYNOTE: The Precision Revolution of Satellite Navigation Technology, Dr Sue Lynn Choy, Senior Lecturer, RMIT University


Satellite navigation technology has revolutionised many aspects of surveying, engineering, mining and our understanding of the processes of plate motions, all of which require one thing: precise (and accurate) positioning information.


This technology is also becoming increasingly common and accessible to a wide range of innovative applications such as in autonomous vehicles and drones.  

As the demand for precision continues to grow and the cost curves permit mass-market introduction, high precision satellite positioning and navigation will soon no longer be a luxury reserved for specialised professional users. In this presentation, Dr. Suelynn Choy will share her work in pushing the boundaries of precise satellite positioning and making it widely available.

 

10:00 - 10:30am Morning Tea

10:30 - 11:00 Diversity in Surveying - Narelle Underwood, Surveyor General NSW


Women in surveying are a minority. Young people in surveying are a minority. Women in cadastral surveying are a greater minority. Is it an image or culture problem? Through personal examples from a range of female leaders in the profession this presentation looks at challenges, successes and provides some suggestions for improving the future.




STREAM 1

STREAM 2

11:00 - 11:30am

Thinking Habits of Confident Women and How To Learn Them - Jenny Bailey, Director, Jenny Bailey


Women are wired differently from men and already have the skills taught in most leadership development programs. Why then are they so poorly represented in senior leadership positions and why do so many women shy away from 'stepping up'? This presentation outlines the thinking habits that will build confidence to help women achieve leadership in life and life satisfaction.


 

11:00 – 12:00pm


From Maps and Charts To a Virtual World: Dr. Bob Williams,retiredsurveyor, cartographer and geospatial scientist

This presentation presents a personal journey which commenced with trade training in topographic surveying through the culmination of involvement with major geospatial capability initiatives, both in Australia and overseas. The presentation will include world-leading initiatives and developments undertaken in Victoria.

11:30 - 12:00pm

The Terror and the Opportunity - Hugh Saalmans, Location Engineering Director, IAG


"Almost 40 per cent of Australian jobs could be replaced by technology by 2025" ABC News, 15/06/2015

We are in an era of rapid change - where technology, automation and the need to improve customer experiences are not only challenging existing businesses but could make millions of people worldwide unemployable.

On the flip side, technology leaders talk of abundance - where technology will provide for all at much lower cost.

Phrases such as universal basic income and democratisation & demonetisation of technology are being used by governments and industries to try to explain where we are heading, and how these changes will impact businesses and the workforce.

How will this terror affect the geospatial industries and what are the opportunities?

12:00 - 1:00pm LUNCH

1:00 - 1:30pm


Women, Life, and Financial Independence - Kerry Ashbrook, Director, Life You Choose


The realities of work, life and money for women in Australia today are nothing short of alarming. With only one in five women earning the average weekly wage or higher, it is little wonder that financial independence feels well beyond reach. Kerry will share, how she changed her life and how you can too, through a framework designed to provide the clarity of where you want to go, the capacity to do what's needed, the confidence to make your own choices and the consistency to make it happen. You will hear how you can live the life of your choosing and be on the path to financial independence.

1:00 - 1:30pm


Is Protecting the Cadastre Protecting the Public Interest? – Mohsen Kalantari, Senior Lecturer in Geomatics Engineering, University of Melbourne; Michael Grear, Director, Michael Grear Surveys; Lindsay Perry, Director, Spatial Works


Lindsay Perry will Chair the session with Mohsen and Michael discussing the current proposals for privatisation of the Land Registry being considered, what is the public interest that needs to be considered and what role does the cadastral surveyor play in this?

 

 

1:30 – 2:00pm

Breaking Stereotypes - Line of Sight of a Tiny Female Surveyor – Jolene Chan, Geometry Control Surveyor, Auspat Land Survey, Level Crossing Removal Project

This session will help participants embrace diversity in the surveying and spatial science industry. Discover how a small, Southeast Asian, female surveyor breaks stereotypes in her professional life at different engineering and construction sites. In surveying, there are times where a clear line of sight is not achievable. Using this concept, the speaker will share some real life experiences to help you comprehend her stance as a surveyor in the industry. 

1:30 – 1:45pm


Property Measurement and the International Property Measurement Standards Coalition (IPMS) – Mike Stapleton, Partner, LandData Surveys

SSSI is an Australian Member organisation of the IPMS and our representative, Mike Stapleton will make a presentation on the role of IPMS in the Australian context.

 

2:00 – 2:30pm


Getting To Know the Trimble SX10 Inside and Out – Anthony McClaren and Martin English, UPG

Take a look at the technology inside the most advanced total station on the market – Trimble's SX10 – and how that technology is being applied to everyday survey tasks.

 

1:45 – 2:30pm


Land Use Victoria Plan Branch: Land Legislation Amendment Bill and DELWP website updates - Jason Matthews – Specialist Plan Registration Officer, DELWP

Jason will present the Land Legislation Amendment Bill and the changes within, as well as the updates to DELWPs online plan of subdivision examples.


2:30 – 3:15pm

Motivate, Inspire, and Collaborate

- Robyn McCutcheon, Data Manager, SIBA|GITA; Vice Chair Commission 1, International Federation of Surveyors (FIG) Working Group 1


Showcasing women in the spatial and surveying professions by collaborating, not differentiating, with the intent to motivate and inspire both male and female role models.

2:30 – 3:15pm

Subdivisional Traps - Simon Libbis, Principal, Subdivision Lawyers

In this presentation Simon will explain what can happen with subdivisions that are a little out of the ordinary, especially if the land is affected by an owners corporation (OC) such as making changes to an OC, not in common ownership plans, staged subdivisions, getting rid of the OC, and implied easements. Understanding these may help avoid some of the unexpected side effects.

 

3:15 - 3:45pm   Afternoon Tea

3:45 – 4:15pm – GDA 2020 Update – Dr. Roger Fraser, Manager Geodetic Survey, Office of Surveyor-General Victoria, DELWP

The much anticipated GDA2020 technical manual, parameters and open source software (including the imminent release of the Commonwealth GDA2020 Gazettal, and grid files) will be presented.

 4:15 – 5:15pm Industry Panel Discussion – Disunity is Death – Hon. Gary Nairn AO; and Action Agenda 2026 

5:15 - 5:30pm Conference Close - Gaby van Wyk, President, SSSI



5:30 - 6:30pm   Networking

Program is subject to change without notice.
Thank you to our conference exhibitors: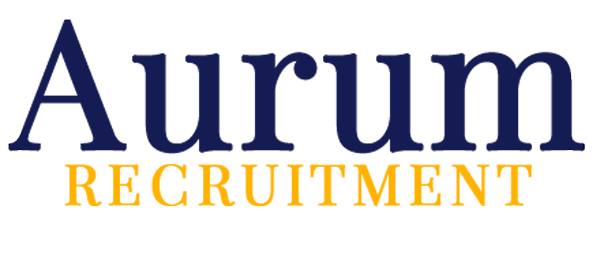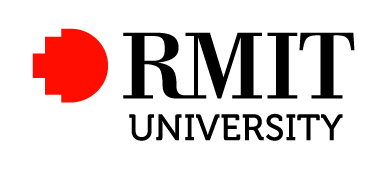 When & Where

Hotel 115
115 Cotham Road
Kew, VIC 3101
Australia

Friday, 1 September 2017 from 8:30 am to 6:30 pm (AEST)
Add to my calendar