Location
Lal Lal Falls Hotel
Clarendon Road
Lal Lal, VIC 3352
Australia
Description
The Victorian Pink Ribbon Ride returns for 2019! This event will again brings bikers from all over the State to the beautiful city of Ballarat. Join us in raising funds for Breast Cancer Network Australia and help us in the fight against Breast Cancer.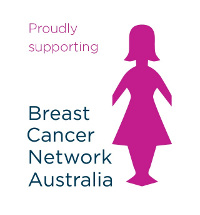 FAQs
Commemorative Cloth Patches?
All riders who regiister online will receive a commemorative cloth patch on the day as a part of their registration. Additional patches can be purchesed for $5.00 each and are included in the online registration form.
How can I contact the organiser with any questions?
You can email info@pinkribbonride.com.au or contact:
Dale Alexander: 0438 874 434
George Fong: 0438 887 488
I don't live in Ballarat. Can I come by myself or must I be in a group?
There is absolutely no restriction on whether you come in by yourself or a group. Having said that, various regions have organised meeting points which are listed below.
Where are the meeting points?
Meetng points include:
Ararat
Bendigo
Colac
Ferntree Gully
Geelong
Rockbank
Details of locations and meeting times are published on our website at:

and our Facebook page at:
https://www.facebook.com/groups/pinkribbonride/

Can I pay on the day?

Yes you can. Payment on the day is $25 per person. But please also spare a thought for all of our volunteers! Paying online greatly saves time and administration :-)