Is someone in your family taking drugs or alcohol? Are you looking for practical, down to earth information and support?
About this event
FREE online education session for families and friends, delivering useful information and strategies to those supporting someone using alcohol and other drugs. Stepping Forward aims to increase people's confidence and competence in managing alcohol and other drug issues.
Family Drug Support presents the 'Stepping Forward' series providing -
√ Clear & practical information sessions
√ A safe place to share & to feel supported
Please join us for "Alcohol and Other Drugs Information" a two hour online session covering -
1. What is "harm minimisation"?
2. How do drugs affect us?
3. Why do people take drugs?
Each session is designed so that you will have something of value to take away to help you on your journey. Everyone is welcome to attend this session.
This session will be held online via Zoom. To access the event, please use the below login details:
Topic: VICTORIA - Stepping Forward - drug & alcohol information
Time: Dec 11, 2021 10:00 AM Canberra, Melbourne,
Join Zoom Meeting: https://zoom.us/j/94352283405
Meeting ID: 943 5228 3405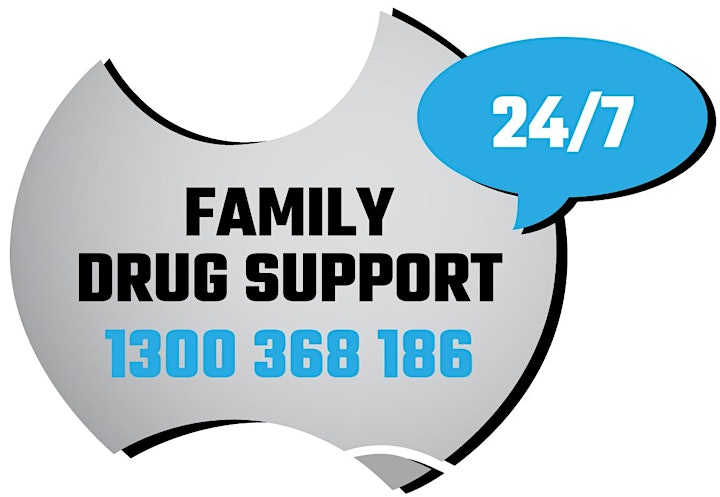 Organiser of VICTORIA - Stepping Forward Online
Family Drug Support aims to assist families throughout Australia to deal with drug issues in a way that strengthens relationships and achieves positive outcomes
About
Please phone 1300 368 186 if you need support - Supporting families affected by alcohol and other drugs
Service Overview
Family Drug Support is a caring, non-religious and non judgemental organisation. FDS is primarily made up of volunteers who have often experienced first hand the trauma and chaos of having family members with drug dependency. They have travelled the same road.
Services
24/7 Telephone Support Line for family members and friends affected by someone else's drug or alcohol use - 1300 368 186 

Peer support groups for families

Stepping Stones to Success group program for families