Location
Mulgrave Country Club
Wellington Rd & Jells Road
Wheelers Hill, Victoria 3170
Australia
Sales Have Ended
Registrations are closed
Thank you for your registration for this SIRF event. A representative will contact you before the day to confirm attendance and relay any further information you may need. If you have any questions prior to this, please don't hesitate to contact me by replying to this email. Have a lovely day and we look forward to seeing you at the there. Didn't register for this event? Maybe someone else in your organisation did or perhaps someone typed your email by mistake. Don't worry - your details are safe but please do contact the event organiser in this email so that we can understand how the error has occurred. For paid events: If you are paying by purchase order, you will receive an invoice shortly.
Description
A Roundtable presented by SIRF Roundtables Victoria and Tasmania
The Maintenance Manager's role is a crucial one for most operations. The buck tends to stop with the Maintenance manager to not only maintain a company's assets, but as the key custodian for safety and quality aspects and ensuring the reliability of plant and equipment. This usually involves a juggling act between balancing a budget, satisfying multiple stakeholders and dealing with people and plant issues.
So with one eye on the current to maintain and one eye looking to the future to deliver improvements, what are some of the things a Maintenance manager can grab out of their tool box to put to their advantage in delivering strong value and benefit to a business?
This roundtable (mini conference) is a chance to share and hear from other Maintenance leaders on key aspects to support the role in giving you the opportunity to learn from others. The subjects cover a wide range of topics with excellent presentations and includes also a Roundtable discussion making this Roundtable meeting one definitely not to miss!
Location: Mulgrave Country Club, Wellington Rd & Jells Road, Wheelers Hill




Six excellent presentations and opportunity for Roundtable discussion,
---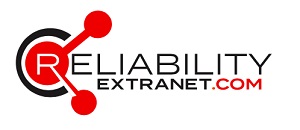 Peter Horsburgh is a coach/facilitator/consultant with a passion for machine reliability. He has been an engineer for over 20 years working with plant in the mining, smelting and power generation industries. He is a speaker, author and founder of Reliabilityextranet.com – an online platform that provides knowledge tools and data to Industrial Reliability Engineers.
In May 2018, Peter published "5 Habits of an Extraordinary Reliability Engineer" his first book.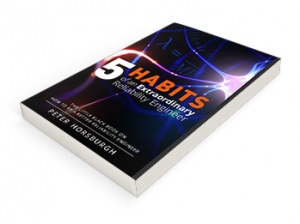 Peter as our opening keynote speaker for our Roundtable, will outline key aspects a reliability engineer can support a maintenance manager on and the key habits needed to deliver.
A reliability engineer is one of the most powerful resources a maintenance manager could have access to. A reliability engineer can play an important part being the bridge between the shop floor and management and providing the much needed focus on improving equipment and process reliability. This can be for tackling some quite systemic every day issues to more strategic issues.
---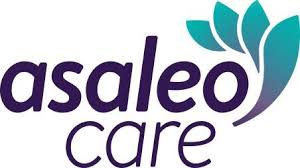 Travis Soutter, Asset Care Manager at Asaleo Care, will share with us on the work done on Asaleo Care's Asset Care strategy including the people aspects, what it took to get it to where it is and what still needs to be done. Travis will share some of the challenges faced along the way and what support is needed to embed and deliver on the key role of the maintenance manager from an overall business perspective.
Strategy is an important tool for the maintenance manager to align maintenance activities to support and deliver on the businesses goals and objectives. For maintenance managers this can help determine their teams focus in balancing short and long term plans including maintenance and reliability strategies.

---

Graeme Arendtsz, Engineering and Maintenance Manager at CSR Viridian will share his insights on leadership, the key role of Maintenance managers in this and how leadership can support and drive strategy to engage and empower the team.

Leadership is key for a maintenance manager to lead and provide direction for the team, supporting the team and team leaders, removing road blocks and creating a supportive culture to deliver the strategy. Key aspects of leadership for a maintenance manager is often driving engagement in the team being supportive and conducive to change and improvements.
---


Mike Hoiles is the Key SAP user at Liberty OneSteel and will share on the key Metrics and KPIs used to support the Maintenance manager in identifying opportunities, tracking performance and validating where improvements in reliability have been made at equipment and plant levels. Mike will also share on the current and future work to further expand this in greater support of the Maintenance managers to drive accountability and a cost focus.
Metrics can be quite useful for Maintenance managers in driving strategy and influencing Maintenance performance. The right balance of KPI's and metrics can keep things on track and also motivate and encourage to drive the right behaviours.
---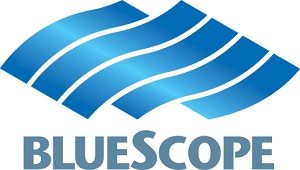 Andrew Schweitzer, Cold Reduction Maintenance Strategist at BlueScope will share on optimisation of Maintenance systems and strategies to remove waste and significantly impact the efficiency and effectiveness of Maintenance resources

---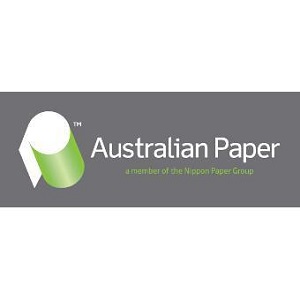 Lindsay Cameron, Manager - Delivery Systems at Australian Paper, will share with us about the journey Australian Paper has been on with systems and technologies particularly with respect to maintenance. Lindsay will present on systems and technologies they have been exploring, implementing and have plans for in support of the Maintenance manager.
There are a whole host of systems and technologies for a Maintenance manager to take advantage off. From determining strategies to predictive and prescriptive maintenance, work management, computerised maintenance management systems along with digital, web, wirelessly cloud connected systems and devices.
---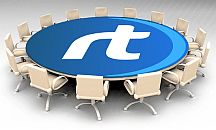 Roundtable Discussion - We will have the chance to share and be part of discussions on some of the usefull and important things in support of Maintenance Managers
---
Who Should Attend?

SIRF Rt Roundtable Events are for senior and middle management and specialists looking to learn from and discuss with peers the issues they are facing in and around their field of excellence. This Round table is likely of interest to Maintenance Leaders, Maintenance and Engineering Managers and Trades, Reliability Engineers and anyone interested in Maintenance. If you have interest or experience in or around the topic of the day, you will benefit from attending by learning and seeing other examples and from networking with others who have similar experiences.

About SIRF Roundtable Events

All SIRF Rt events are designed to provide a safe environment for open discussion with peers on the topic of interest they are working on, in and around. Roundtable Events like this one are where we get our name from, and they are organised around a topic or theme. Several speakers will present for between 20 and 45 minutes, with a time period for questions. During the event our expert facilitators will also conduct short roundtable discussions on different aspects or parts of the topic/theme throughout the day. There will be numerous opportunities for networking and sharing best practices. These are our premier local events, so don't miss out!

---
FAQs
What are my parking options for the event?
There is plenty of free parking at the venue
What are the PPE requirements?
Business casual
When do I need to register by?
The last date to register for SIRF Rt Roundtable Events like this one is normally 5 business days before the event.
Investment?
This event is included in SIRF Roundtable membership

Who can I contact for further information?
Alain Le Bon 0439 612 620 alain.lebon@sirfrt.com.au
Brian Niven 0439 612 609 brian.niven@sirfrt.com.au