VICTAS Problem solving and Root Cause Analysis - Cement Australia Railton
Description
A Common Interest Work Group presented by SIRF Roundtables VICTAS.
Attendance is free for people from member companies of SIRF Roundtables in Victoria and Tasmania.
Hosted by: Cement Australia Railton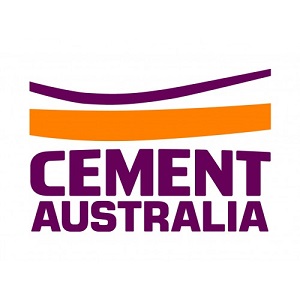 In maintenance, problem solving can vary for instance for insignificant & common issues using eg. Intuition to tools such as 5 Why and A3 and more complex tools where problems are rare and significant.
Root Cause Analysis (RCA) as a problem solving method can be used for identifying the root causes of faults or problems. A factor is considered a root cause if removal from the problem-fault-sequence prevents the final undesirable event from reoccurring; whereas a causal factor is on that affects an event's outcome but is not a root cause. Through removing a causal factor can benefit an outcome, it does not prevent its recurrence with certainty.
How are you solving problems ? are you getting to the route cause for permanaent fixes ? how enagaged are your Ops and Maintenance teams for solving problems to remove points of failure to remove areas of waste.
Cement Australia have invested significantly in their people to shop floor level in route cause analysis. This workshop will be an opportunity to learn from their insights in problem solving and Route cause analysis. Come join your peers to share and learn on Maintenance problem solving and Route Cause Analysis
Some of the topics to be discussed on the day may include:
What methods are we using in different instances
Who all are involved
How are we applying RCA principles
At what levels are we conducting full investigations
What is required for shop floor engagement
What benefits are organisations finding
Are there any barriers to successful implementation
Agenda
8:30am for 9am start
9:0 Intros and setting expectations
9:30 Cement Australia presentation
10:15 Morning tea
10:30 Plant visit
11:30 Other company presentations
12:00 Lunch
12:30 Discussions
2:15 wrap up for 2:30 finish
Who Should Attend?
SIRF Common Interest Work Groups are for anyone interested in the topic of the day, and have the broadest attendance range of any of our events. Likely of interest to professionals from Maintenance, Safety, Asset, Operations or anyone running and engaged in problem solving and RCA in their business and looking to make improvements. Any one interested in this topic for discussion. Chances are good that if you've read this far, this event is for you !

About SIRF Rt Common Interest Work Groups

All SIRF Rt events are designed to provide a safe environment for open discussion with peers on the topic of interest they are working on, in and around. There will be no vendor companies in attendance at this meeting. SIRF Rt Common Interest Work Groups (CWIG's) provide the best forum for peer-to-peer learning and sharing of knowledge and expertise. Participants are asked to bring something for 'show and tell' about the topic of the day as it applies at their organisation – a mini presentation (2 slides maximum), something that you can present in 5min maximum. It could comprise a few photos, a brief descriptions of the current efforts/learnings, a couple of charts or graphs – anything that will help improve the discussion or share knowledge or expertise. After each company shares the deeper discussion follows, guided by our practiced facilitators.

FAQs
What are my parking options for the event?
Parking is available on site
What are the PPE requirements?
Long pants, long sleeves, safety boots, safety glasses and hi-vis vest. Hard hat if you have one.
When do I need to register by?
Registration typically closes three business days before the event for Common Interest Work Groups
Investment?
This event is included in SIRF Roundtable membership

Who can I contact for further information?
Alain Le Bon 0439 612 620 alain.lebon@sirfrt.com.au
Brian Niven 0439 612 609 brian.niven@sirfrt.com.au