Description
A site tour with a focus on Poka Yoke & Error Proofing Strategy
Attendance is free for people from member companies of SIRF Roundtables in Victoria and Tasmania.
Hosted by: MtM Auto - Oakleigh South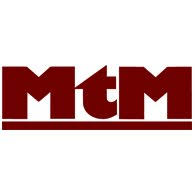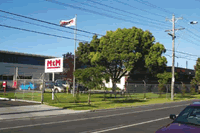 MtM have been operating since 1965 , originally as Melbourne Tooling Co. MtM expanded quickly to include manufacturing before moving onto component design, specialising in complex value added automotive & non-automotive components.
MtM were an award winning recognised supplier of high quality components for all players in the Australian car industry for more than 30 years producing windscreen washer nozzles, door handles, automatic gear shifts and steering columns in their vehicles.
In 1997, MTM expanded into North American, Chinese and Malaysian Automotive markets.
MTM has since become a global supplier of automatic gear shifts and door checks, exporting products to Mexico, USA, Argentina, South Korea, Thailand, Malaysia, China, South Africa, Russia & Canada
MTM further diversified into non-automotive markets such as lighting, waste purification, safety, caravans and transport allowing them to continue to operate successfully beyond the closure of the Australian car industry.
MtM have achieved the following government & supplier recognition :
- Inducted in Victorian Manufacturing Hall of Fame
- Ford Gold Supplier of the year 2009
- FCAI Supplier of the year Finalist 2009
- GM Supplier Quality Excellence Award 2014, 25 and 2016 for both Australian & Chinese facilities

To be recognised as a high quality export supplier in the automotive demands excellent quality control and assurance . This site tour at MtM will focus on their Error Proofing strategy and execution ( including DFMEA, PFMEA, Control Plan, Machine Scope) . It will showcase how MtM link the error proofing documents (DFMEA, PFMEA & Control Plans) to what happens when they design and build machines. We will see the flow of these documents on the shopfloor equipment and MtM will showcase how they verify the effectiveness of these error proofing tools.
It is an excellent opportunity to see this firsthand and learn from the Operational Excellence at MtM.

Agenda
Agenda: -
• 7:30am: Arrival & Sign-In
• 8:00am: Welcome/Introduction/Aims
• 8:30am: MtM Overview – MtM's Business Development Group
• 9:30am: Morning Tea
• 10:00am: MtM's Error Proofing Strategy (DFMEA, PFMEA, Control Plan, Machine Scope)
• 10:45am: Site Tour (Door Check & Auto Shift Factory )
• 11:45am: Tour Debrief & Wrap Up – SIRF
• 12:00pm: Departure

Who Should Attend?
Plant & Production Managers, Process Engineers, C.I. Leads & Managers

About SIRF Rt Site Tours
All SIRF Rt events are designed to provide a safe environment for open discussion with peers on the topic of interest they are working on, in and around. SIRF Rt Site Tours are often organised around a topic or theme, and hosts do their best to show off what they have accomplished around the topic. These are great learning opportunities, Book Early to not miss out !
FAQs
What are my parking options for the event?
*Parking on site
What are the PPE requirements?
Long pants, long sleeves, safety boots, safety glasses and hi-vis vest
When do I need to register by?
Registration typically closes three business days before the event for Site Tours
Investment?
This event is included in SIRF Roundtables membership
Who can I contact for further information?
Brian Niven 0439 612 609 brian.niven@sirfrt.com.au
Alain Le Bon 0439 612 620 alain.lebon@sirfrt.com.au