Description
A Master Class and Common Interest Work Group presented by SIRF Roundtables VICTAS.
Attendance is free for people from member companies of SIRF Roundtables in Victoria and Tasmania.
Hosted by: Nyrstar Hobart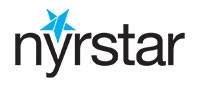 Lubrication is the cornerstone of any reliability-driven maintenance program. Done correctly, it can maximize equipment uptime and reliability, reduce costs and achieve an entirely new level of performance. Done poorly, it can result in losses as high as 30% of a plant's overall maintenance budget.

However as something so important, it and its importance is often forgotten to the point it is difficult to engage trades in its precision aspects and implementing what are best practices.
Nyrstar understand its importance, its something they take very seriously and are kindly hosting this masterclass, where we will have an industry expert lead us through on the precision and best practice aspects.
The Master class combined with the Common Interest Work Group will provide opportunity to learn more on the topic from a recognised subject matter expert and share knowledge and experiences with others in industry.
Presenting this Masterclass we will have Brad Crook from Lubrication Engineers sharing his knowledge and expertise on lubrication best practice.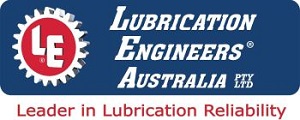 Brad is a professional lubrication and fluid management expert with more than 20 years experience in Lubrication Cost Down Initiatives, Total Fluid Management, Hydrocarbon Contamination Control, Storage and Fluid Handling Systems to various industrial markets with core strengths in Mining. His specialties include: Lubrication Cost Down programs with a reliability focus, Large scale Diesel Fuel contamination control and filtration systems, Mining contamination control & filtration, Reliability Centered Lubrication, Hydrocarbon Management, Lubrication Maintenance.
This workshop also provides the opportunity to understand what are peoples experiences and are what best practices with Lubrication. Come along to this event to learn and discuss:
Lubricant application practices
Lubrication storage, handling and dispensing
Equipment maintainability
Contamination control
Oil analysis and sampling practicesBudgeting for continual work
Training and education
Precision aspects
Engaging trades
Agenda
8:30 am - Arrive and check in
9:00 am - Prompt start with safety information and introductions
9:30 am - Group defines expectations for the day
Followed by Master Class presentation
12:00 - 12:30 pm - Lunch (provided)
Followed by group discussion
2:15 pm - Wrap up & event feedback
2:30 pm - Event ends
Who Should Attend?
SIRF Common Interest Work Groups are for anyone interested in the topic of the day, and have the broadest attendance range of any of our events. Likely of interest to Trades, Maintenance Team leaders, Maintenance Managers, Engineers, Lubrication Specialists. Chances are good that if you've read this far, this event is for you !

About SIRF Rt Master Classes

All SIRF Rt events are designed to provide a safe environment for open discussion with peers on the topic of interest they are working on, in and around. IMrt Masterclass events start with a two-plus hour detailed presentation on the topic by an experienced individual, followed by an open roundtable discussion on the topic. The format provides didactic learning about a complex, specialised subject, combined with the benefits of a Common Interest Work Group.


FAQs
What are my parking options for the event?
Parking is available on site
What are the PPE requirements?
Casual dress, safety boots
When do I need to register by?
Registration typically closes three business days before the event for Common Interest Work Groups
Investment?
This event is included in SIRF Roundtable membership

Who can I contact for further information?
Alain LeBon on 0439 612 620 alain.lebon@sirfrt.com.au
Brian Niven on 0439 612 609 brian.niven@sirfrt.com.au