Description
A Common Interest Work Group presented by SIRF Roundtables VICTAS.
Attendance is free for people from member companies of SIRF Roundtables in Victoria and Tasmania.
Hosted by: Qenos Olefins Altona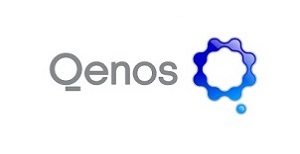 Visible corrosion is like a cancer that eats away at our assets, buildings, vessels, pipework & structures. Finding and dealing with these problems is one thing; there are those less visible - underground pipes, unprotected welds, inside pipes and vessels, areas covered by insulation.

The causes are many, varied and relentless: Humidity, Salt air, galvanic cells, the list goes on. If you've got steel in these conditions, then you have corrosion! What are companies doing to detect and manage corrosion to maintain integrity of their important assets.
Qenos put significant effort into managing corrosion and integrity of their assets and are happy to share what they do. This workshop is an opportunity to get together with people from other companies and various industries to understand the various techniques and approaches being used.
Come join your peers to learn and share with each other as we discuss NDT methods and ways to combat this important issue.
Some of the topics to be discussed on the day may include:
Corrosion under insulation
Inspection Routines
Underground corrosion detection
NDT Techniques used
Protection methods
Budgeting for continual work
Material selection / application
Equipment upgrades
Design for environment
Pipe work and linear assets
Vessels and structures
Agenda
8:30 am - Arrive and check in
9:00 am - Prompt start with safety information and introductions
9:30 am - Group defines expectations for the day
Followed by group discussion / presentations
12:00 - 12:30 pm - Lunch (provided)
Followed by a site tour and continued discussion
2:15 pm - Wrap up & event feedback
2:30 pm - Event ends
Who Should Attend?
SIRF Common Interest Work Groups are for anyone interested in the topic of the day, and have the broadest attendance range of any of our events. Likely of interest to Maintenance Leaders, Engineers, CM Analysts & Practitioners. Chances are good that if you've read this far, this event is for you !

About SIRF Rt Common Interest Work Groups

All SIRF Rt events are designed to provide a safe environment for open discussion with peers on the topic of interest they are working on, in and around. There will be no vendor companies in attendance at this meeting. SIRF Rt Common Interest Work Groups (CWIG's) provide the best forum for peer-to-peer learning and best practice sharing. Participants are asked to bring something for 'show and tell' about the topic of the day as it applies at their organisation – a mini presentation (2 slides), something that you can present in 5min maximum. It could comprise a few photos, a brief descriptions of the current efforts/learnings, a couple of charts or graphs – anything that will help improve the discussion or share knowledge or expertise. After each company shares the deeper discussion follows, guided by our practiced facilitators.

FAQs
What are my parking options for the event?
Parking is available on site
What are the PPE requirements?
Long pants, long sleeves, safety glasses, safety boots and hi-vis vest, helmet if have one
When do I need to register by?
Registration typically closes three business days before the event for Common Interest Work Groups
Investment?
This event is included in SIRF Roundtable membership

Who can I contact for further information?
Alain LeBon on 0439 612 620 alain.lebon@sirfrt.com.au
Brian Niven on 0439 612 609 brian.niven@sirfrt.com.au