Description
A Common Interest Work Group presented by SIRF Roundtables VICTAS.
Attendance is free for people from member companies of SIRF Roundtables in Victoria and Tasmania.
Hosted by:
Australian Paper, Maryvale

The Australian Paper Mill in Maryvale is a significant site that produces wood pulp and its paper machines use this pulp to produce paper products, from corrugated cardboard and thick paper sacks, to photocopying and writing paper. The plant has been upgraded periodically over the years to improve efficiency and environmental performance, and responding to customer needs with continuous product improvement.

The site itself has seen some considerable systems and technology upgrades in recent times particularly to support maintenance with a continued aggressive plan of further upgrades also planned.
Australian Paper recognizes there is considerable scope to support the greater efficiency and effectiveness of maintenance with systems and technology. Leading to maintenance systems upgrades with SAP, use of the Prometheus navigator and scheduling and Primavera for Major shut downs.
Australian Paper is not content to sit still and wants to lead in this space and actively working on several futuristic systems and technology to support maintenance including mobile technologies, supporting trades with spares, linking project management, shut down real time cost control, and significant industry 4.0 upgrades with analytics, digital twin, internet of things (IOT) and simulation.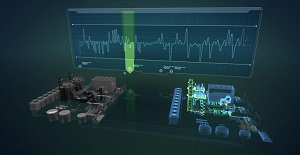 Australian Paper are keen to share their insights and this common interest group also includes a plant tour to visit their site. Come join this workshop to learn and share insights with others on this exciting topic.
Some of the topics to be discussed on the day may include:
SAP and Prometheus
Primavera shut down planning
Dash boards, KPI and Metrics
Integration of maintenance and production planning and scheduling
Parts and stores management systems
Industry 4.0
Analytics
Digital Twin
Internet of things (IOT)
Simulation
Agenda
8:30am for 9am start
9:0 Intros and setting expectations
9:30 Australian Paper presentation
10:00 Morning tea
10:15 Plant visit
11:15 Other company/attendees presentations
12:00 Lunch
12:30 Discussions
2:15 wrap up for 2:30 finish
Who Should Attend?
SIRF Common Interest Work Groups are for anyone interested in the topic of the day, and have the broadest attendance range of any of our events. Likely of interest to Engineering and Maintenance managers and team leaders, Reliability engineers, Process engineers, leading hands, supervisors, people in systems and technology space. Chances are good that if you've read this far, this event is for you !

About SIRF Rt Common Interest Work Groups

All SIRF Rt events are designed to provide a safe environment for open discussion with peers on the topic of interest they are working on, in and around. There will be no vendor companies in attendance at this meeting. SIRF Rt Common Interest Work Groups (CWIG's) provide the best forum for peer-to-peer learning and sharing of knowledge and expertise. Participants are asked to bring something for 'show and tell' about the topic of the day as it applies at their organisation – a mini presentation (2 slides maximum), something that you can present in 5min maximum. It could comprise a few photos, a brief descriptions of the current efforts/learnings, a couple of charts or graphs – anything that will help improve the discussion or share knowledge or expertise. After each company shares the deeper discussion follows, guided by our practiced facilitators.

FAQs
What are my parking options for the event?
Parking is available on site
What are the PPE requirements?
Long pants, long sleeves, safety boots, safety glasses and hi-vis vest. Hard hat if you have one.
When do I need to register by?
Registration typically closes three business days before the event for Common Interest Work Groups
Investment?
This event is included in SIRF Roundtable membership

Who can I contact for further information?
Alain Le Bon 0439 612 620 alain.lebon@sifrt.com.au
Brian Niven 0439 612 609 brian.niven@sirfrt.com.au